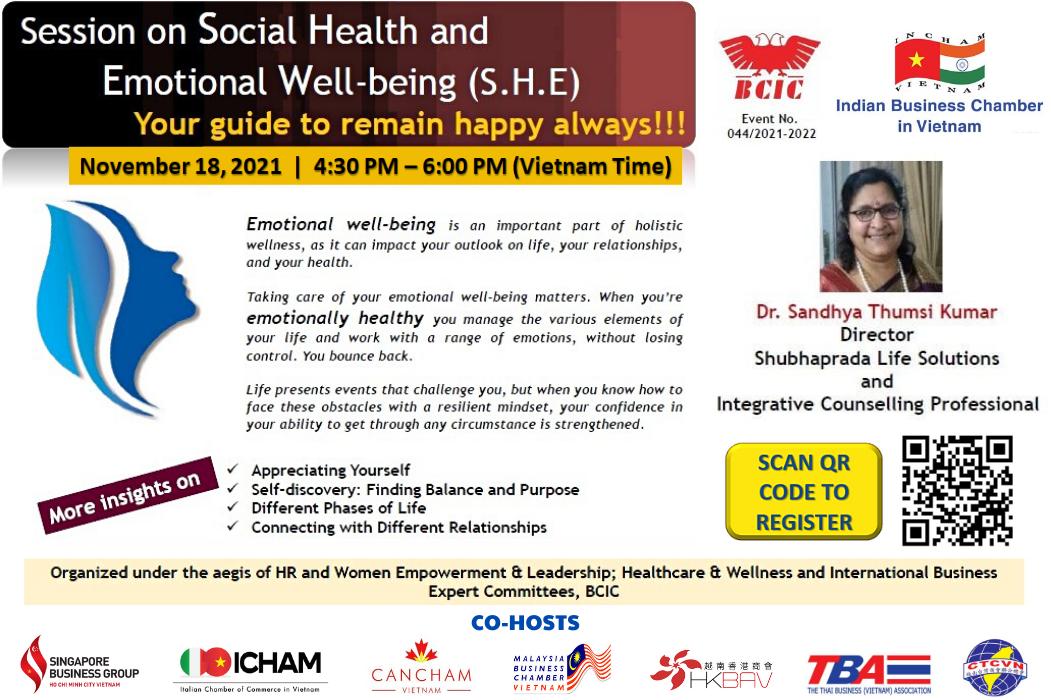 CO-HOST INCHAM WEBINAR: "Social Health & Emotional Well-Being (S.H.E) – Your guide to remain happy always!!! "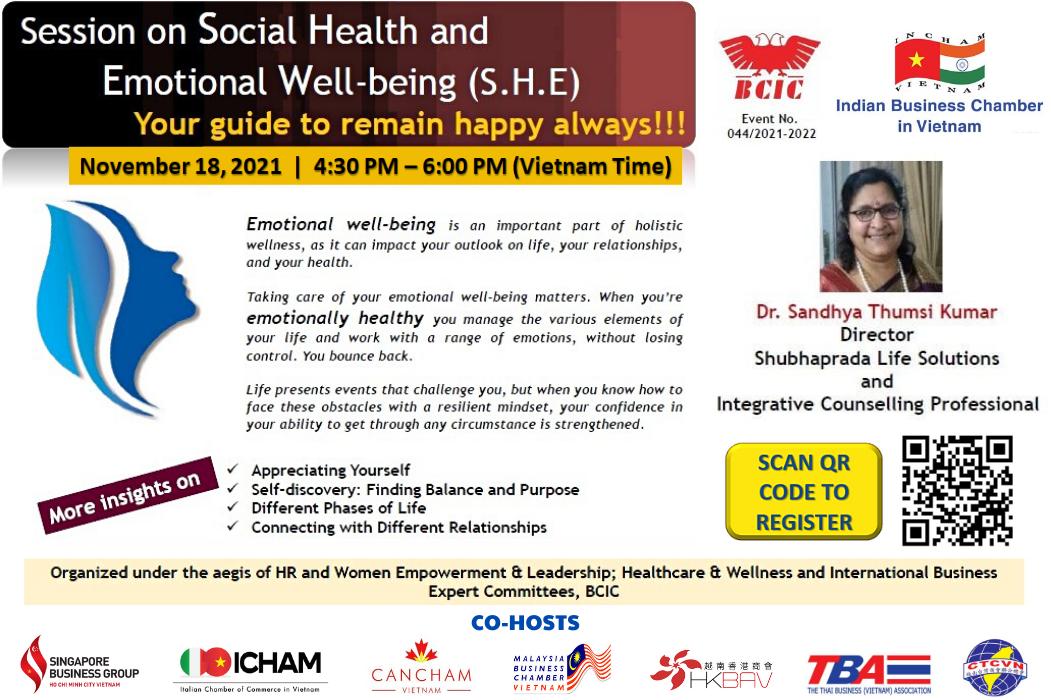 Topic: Social Health & Emotional Well-Being (S.H.E) – Your guide to remain happy always!!
Date: November 18th, 2021
Time: 4:30 PM to 6:00 PM (Vietnam Standard Time); 3:00 PM to 4:30 PM (Indian Standard Time)
Platform: MS Teams
Registration link: https://forms.gle/H6vTT7MfjAf8YDWC7
Or scan the QR code: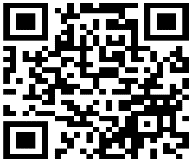 Emotional well-being is an important part of holistic wellness, as it can impact your outlook on life, your relationships, and your health.
Taking care of your emotional well-being matters. When you're emotionally healthy you manage the various elements of your life and work with a range of emotions, without losing control. You bounce back.
Speakers:
Dr Sandhya Thumsi Kumar, Director, Shubhaprada Life Solutions, Integrated Health Coach, Sage Advice. Dr. Sandhya Kumar was referred by one of member from HR & WEL Expert Committee and she is a renowned speaker in India and Singapore as well.
Tentative Agenda & Speakers:
16:30 – 16:40: Opening Remark BCIC / Chairman of INCHAM Vietnam
16:40 – 17:25: Social Health & Emotionally Well-Being Dr. Sandhya Thumsi Kumar
17:25 – 17:55: Q&A Sessions Dr. Sandhya Thumsi Kumar
17:55 – 18:00: Votes of thanks Ms. Priya Bhargava/ BCIC