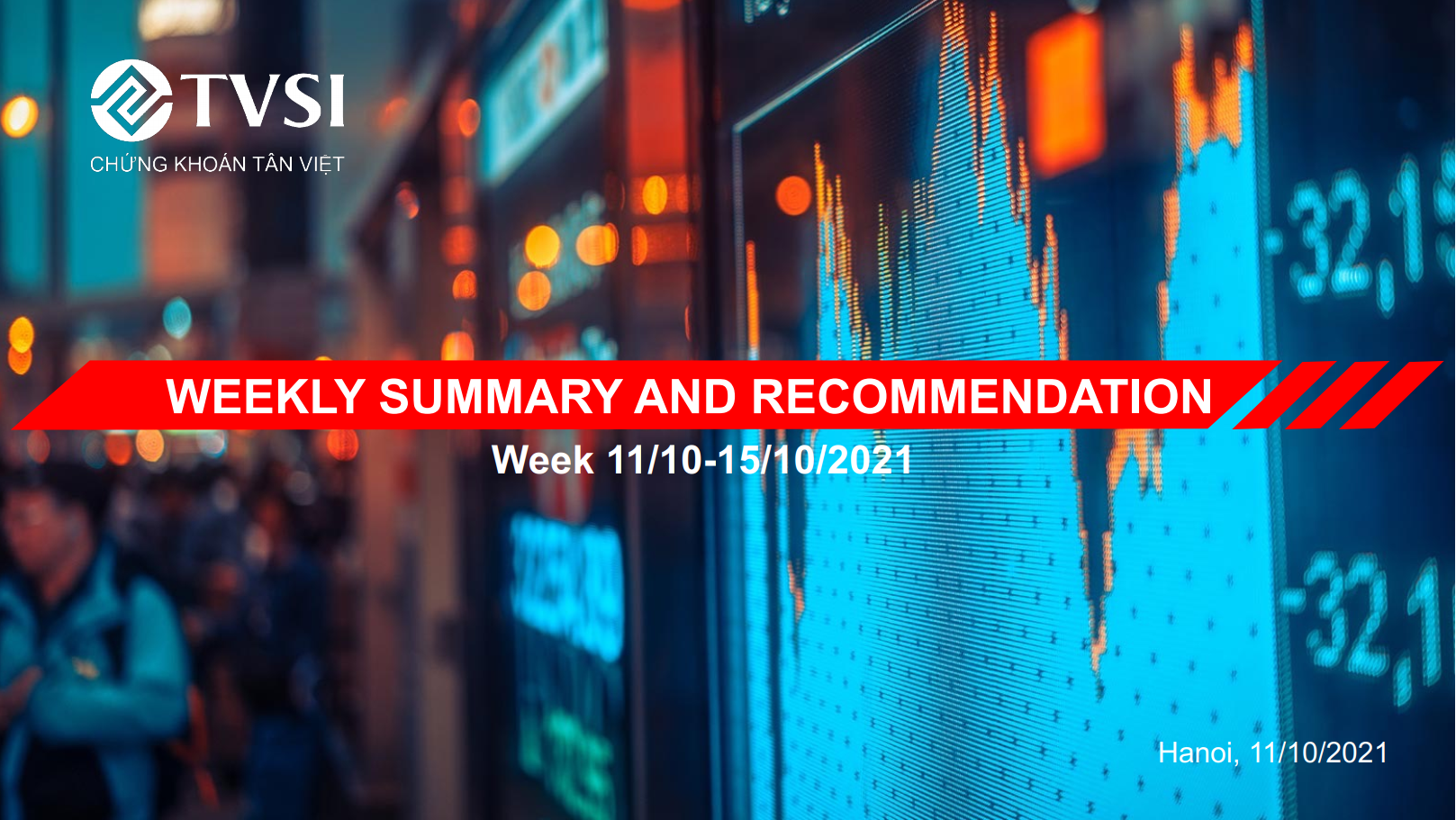 I. Macro News
• Industrial production decreased by 5.53% over the same period, PMI reached 40.2
• Retail decreased by 28.3% in 3Q2021, M9's sales improved from the previous month 5
II. Stock Market Updates
• VN-Index conquers the 1370 mark, up 2.8% in the week
• Many industry groups simultaneously increased strongly, notably the media increased 12.25%
• Liquidity increased slightly, cash flow focused on Industrial Goods & Services
• Foreign investors net sold 1160 billion VND in the week, focusing on selling more than 1071 billion HPG
III. Technical Analysis
• VN-Index closes at the highest level of the week, the uptrend is positive again
• Industry performance pivot chart – Most of the industry groups are bullish again
• Performance chart of VN30 basket stocks – FPT strongly rebounded at the end of the week
IV. Summary
Vietnam seeks to fully reopen to international tourists from June 2022, according to a plan proposed by the tourism administration. Southern Phu Quoc Island will be the first location to welcome fully-vaccinated foreign travelers, mainly from Europe, the US, Australia, Northeast Asia and the Middle East on a trial basis from November 2021 to March 2022, the government said. Vietnam may reopen other popular tourist spots such as Ha Long Bay, Hoi An, Nha Trang, Da Lat to international visitors between December 2021 and June 2022. Regions that have put the pandemic under control may receive fully-vaccinated domestic travelers starting November as long as preventive measures are observed, the government said.
The Vietnam Aviation Business Association (VABA) has proposed centrally-run provinces and cities agree on a plan to resume regular commercial passenger flights, especially those from/to Hanoi, Da Nang and HCM City from October 10. VABA members have pledged to adhere to COVID-19 preventive measures and stand ready to seek guidance from the People's Committees of the centrally-run provinces and cities so as to ensure safety, convenience and efficiency. The Civil Aviation Authority of Vietnam (CAAV) also has proposed the Ministry of Transport reopen 10 domestic flights from October 10. The air routes will resume only when both airport localities approval.
The domestic textile and garment industry is likely to not reach its goals in production and business, with its export value target for this whole year at US$39bn in 2021, due to the strong impacts of the 4th wave of COVID-19 pandemic, according to the Vietnam Textile and Apparel Association (Vitas). There are the three growth scenarios for the domestic apparel industry this year, according to the association. In the most positive scenario where Vietnam controls the pandemic and enters the new normalcy from the beginning of October, the export value for this whole year is likely to reach about US$37.5−38bn. In the base-case scenario, this export value is expected to reach about US$36−36.5bn if the pandemic continues, there are still some localities and industrial zones in lockdown or isolation until November. The worst-case scenario is that the pandemic continues until early December 2021, in which the export value of the industry is expected to reach only US$33.5−34bn.
VN-Index forecast to ramp up to the range of 1,400 – 1,425 points.
Source: Tan Viet Securities Inc. (TVSI)