SBG has successfully organized the "SUPPLY CHAIN SEMINAR 2022" at Le Meridien Saigon yesterday, 31st March 2022. The event was a big success with an attendance of more than 250 people. We believe that all the attendees had a fruitful session with 5 topics from our speakers and a great chance to catch up with their peers.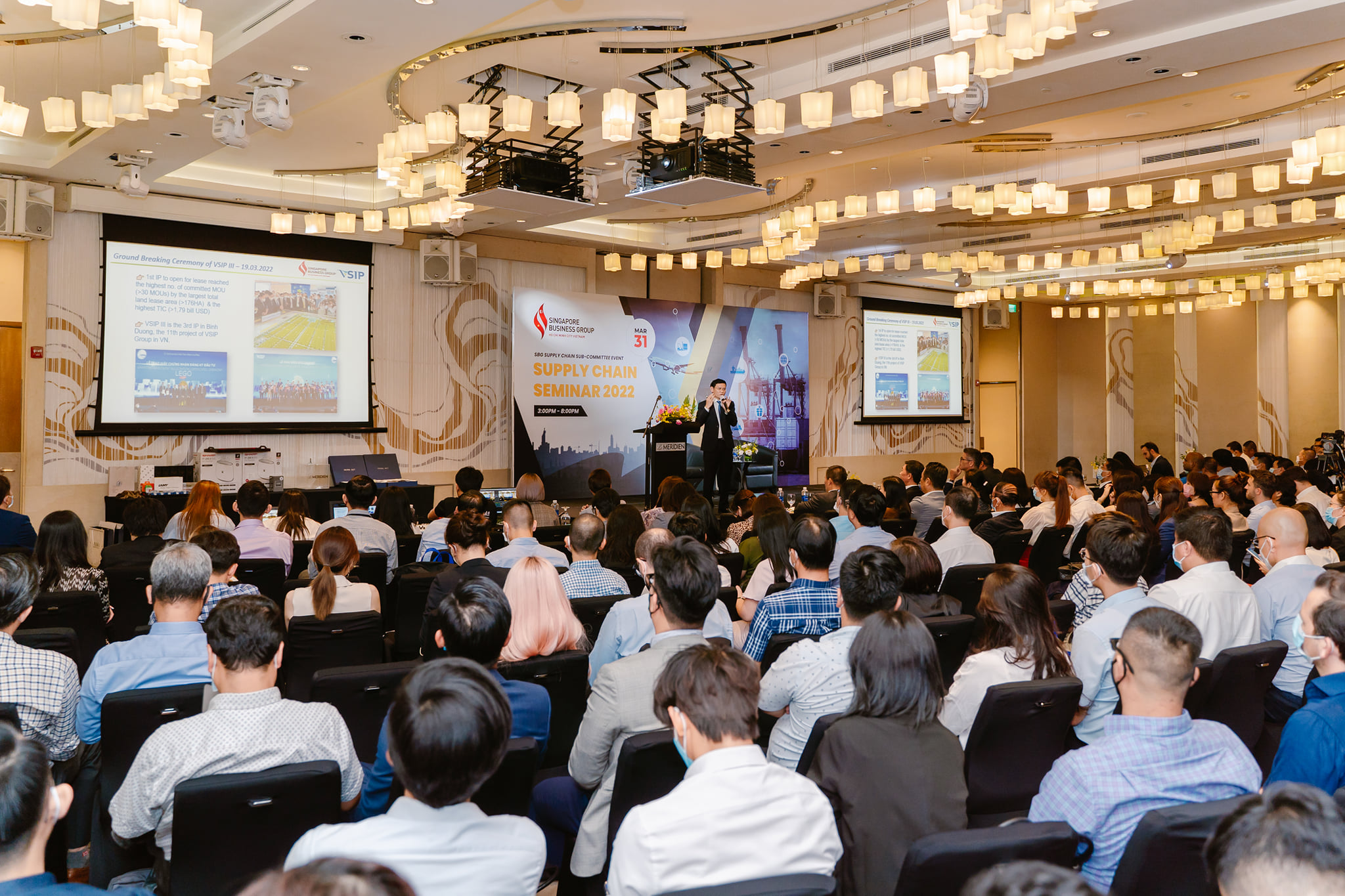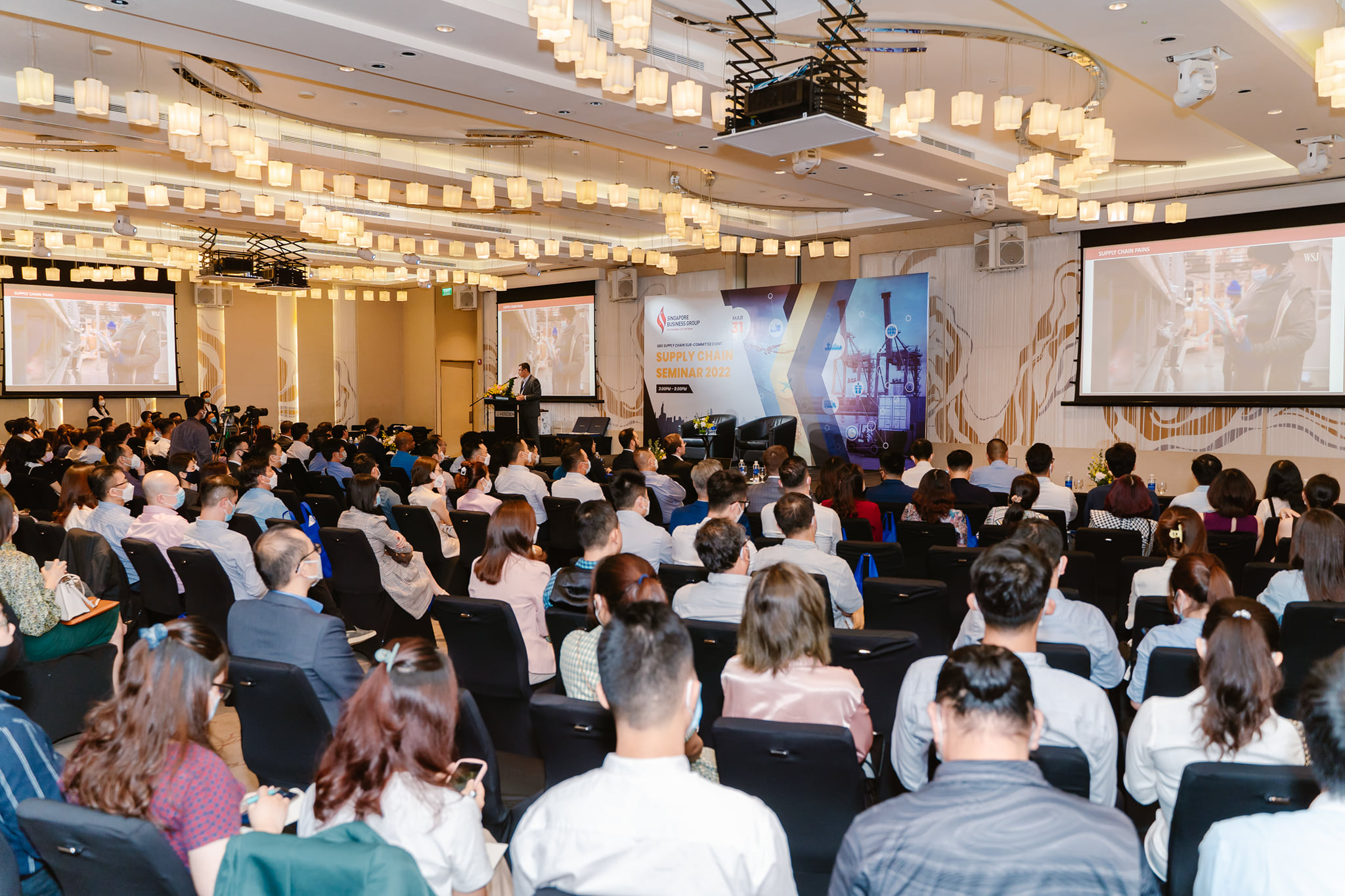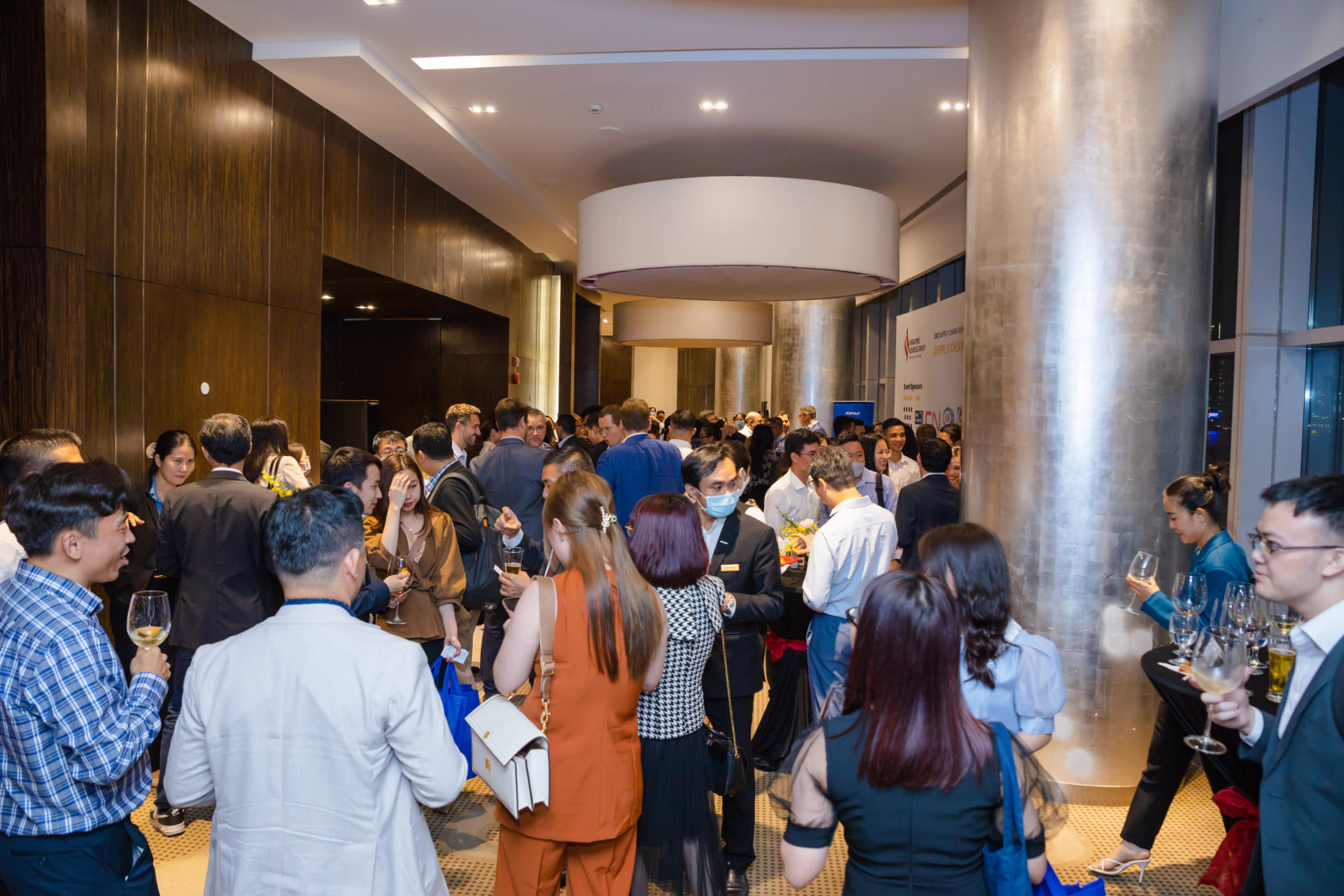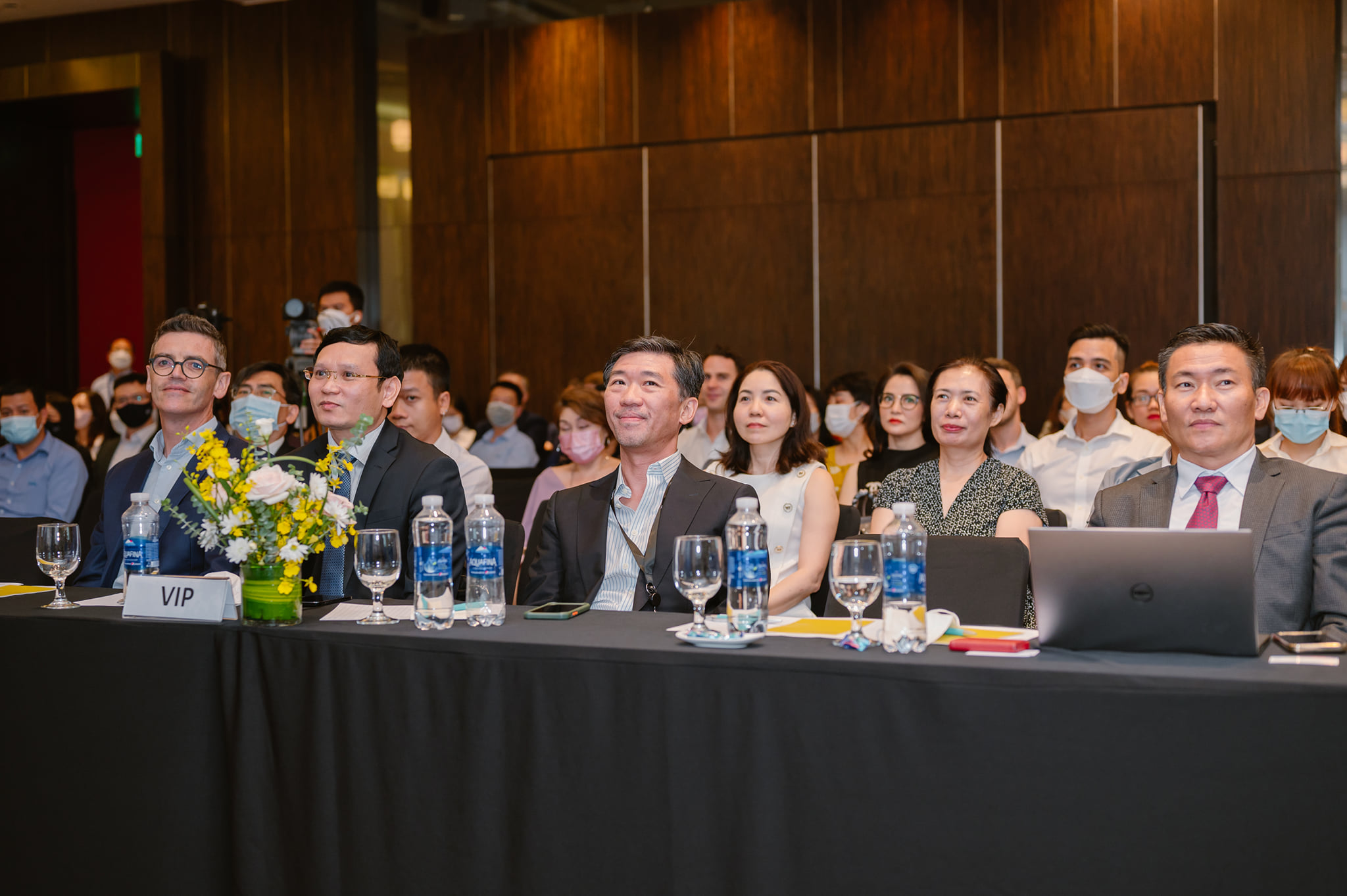 We would like to thank our speakers for the quality information provided on the logistics and supply chain industry. We appreciate your enthusiasm in the presentations as well as in the Q&A session.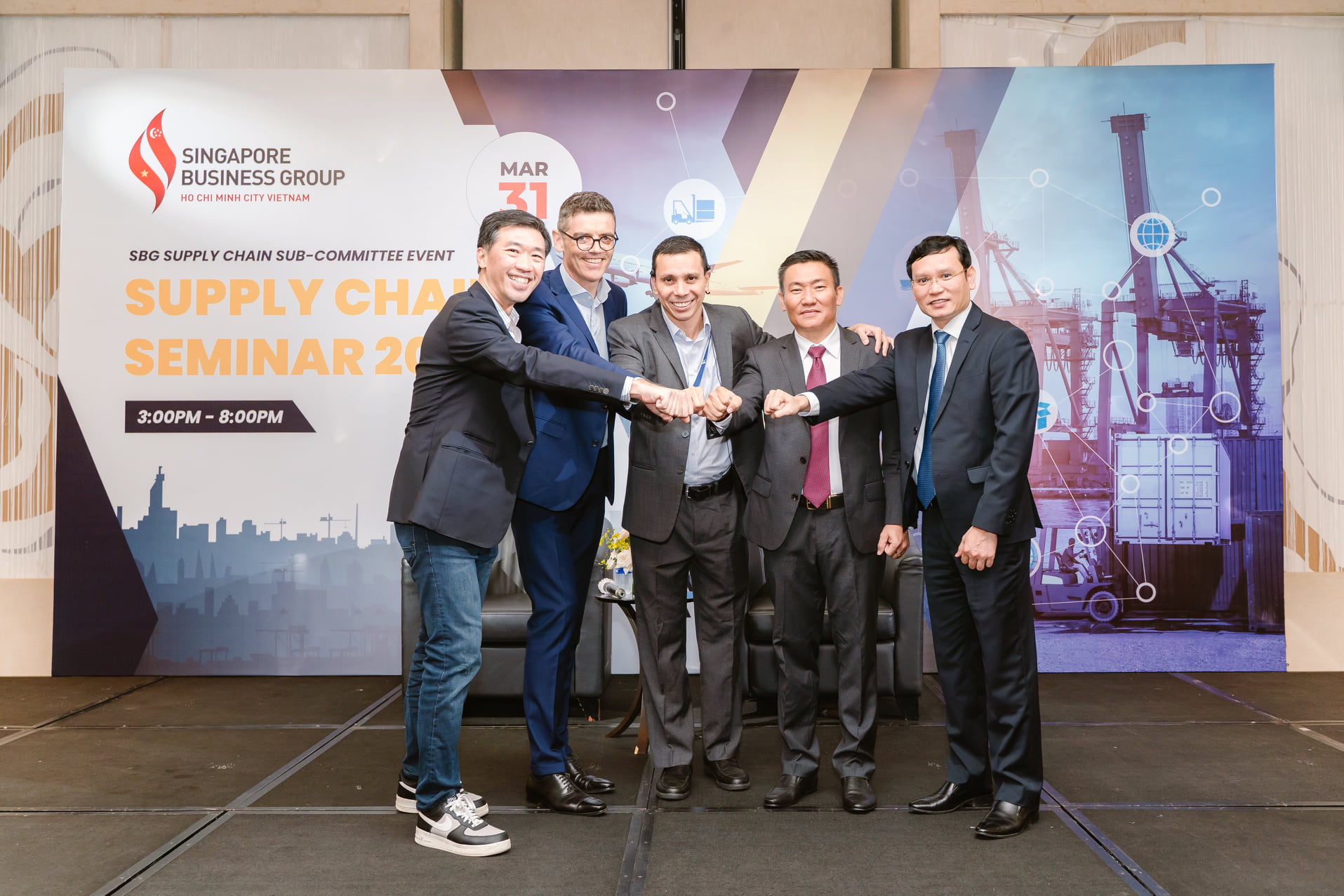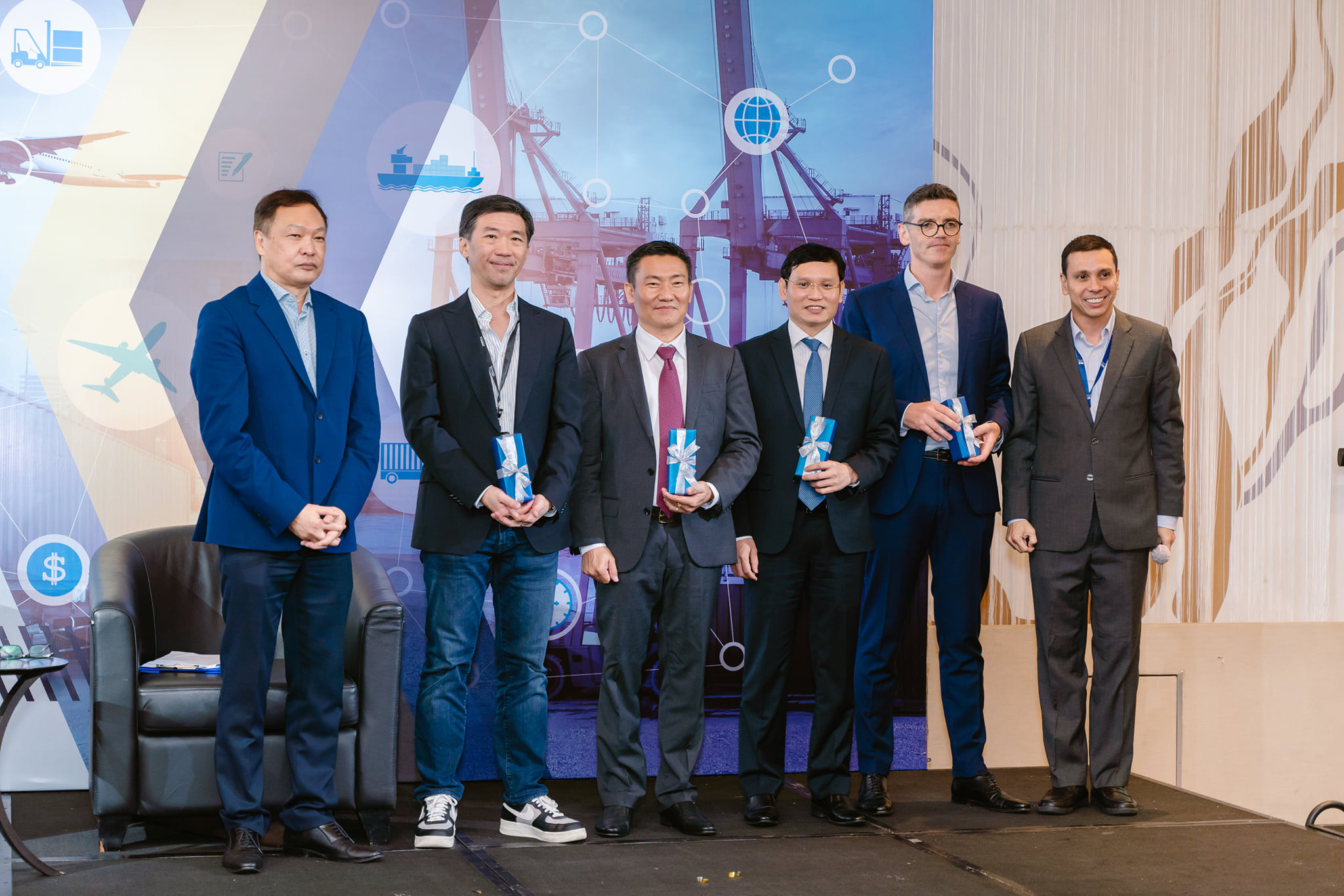 (From left to right: Mr. Jeffery Lee – SBG Honorary Secretary, Mr. Chun How Loh, Managing Director of APL Logistics, Mr. Bui Van Quy, Executive Vice President of Saigon Newport Corporation, Mr. Nguyen Chi Toan, Marketing Director of VSIP, Mr. Benoit Klein, CEO of Gemalink and Mr. Elias Y. Abraham, Managing Director of ZIM Vietnam, as well as SBG Executive Committee)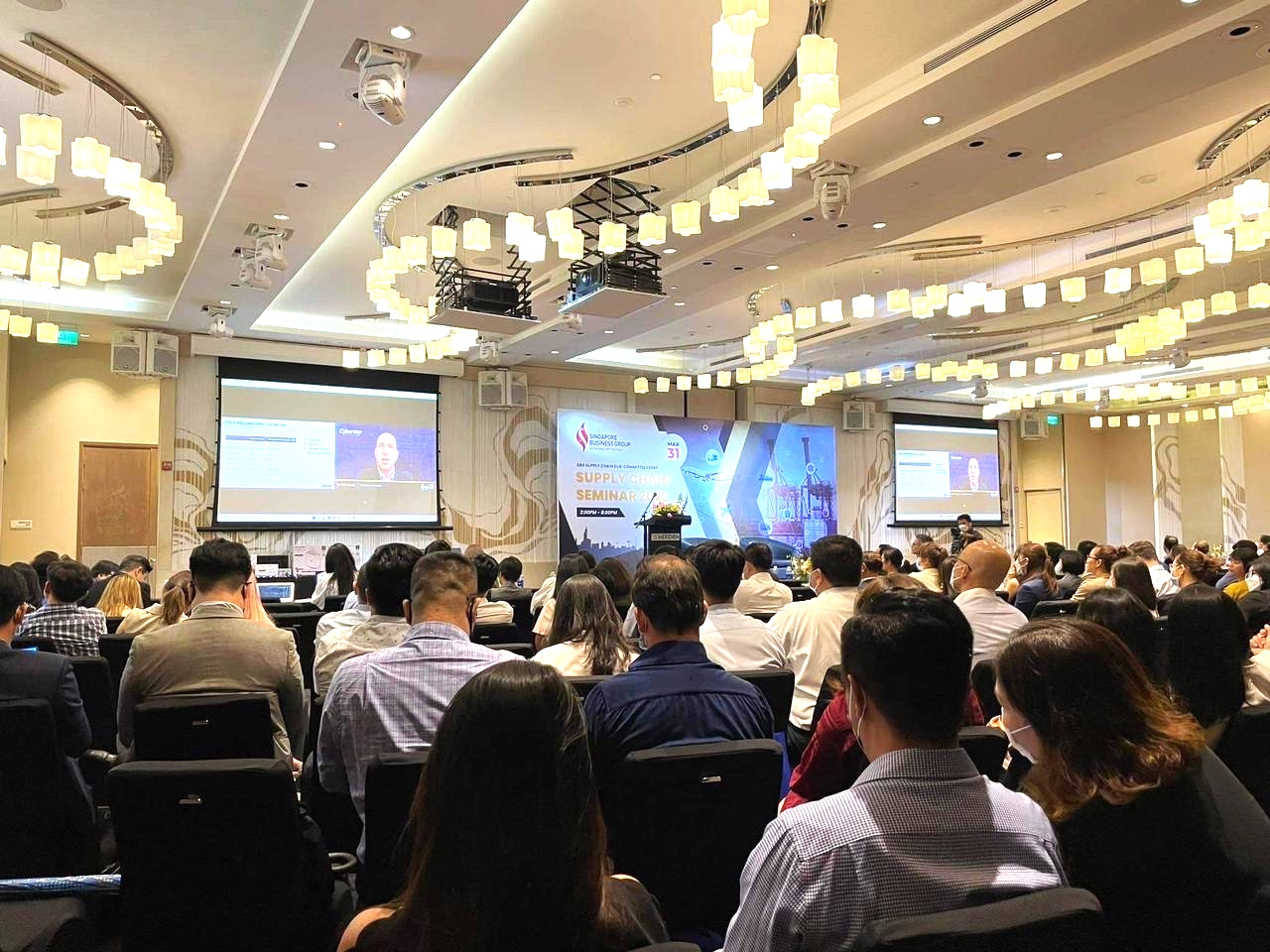 (Mr. Eli Z. Caspi, Co-Founder of ZKCyberstar, joined virtually with the topic "Cyber Security for Maritime")
We also would like to thank our sponsors who had wholehearted to our event. This event could not have been a success without your dedication.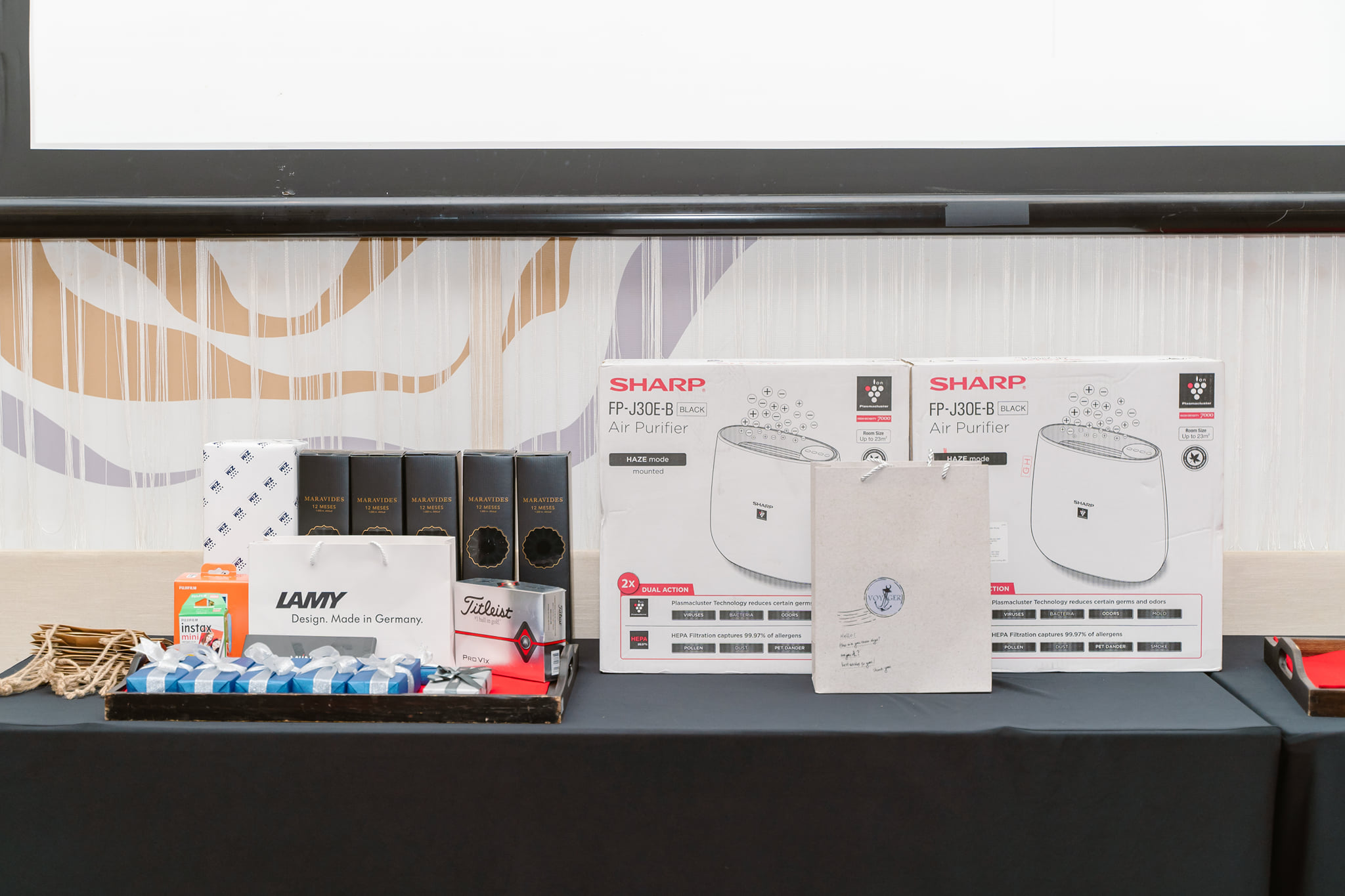 (Thank you Binh Minh Digital, LAMY, Mekong Logistics Services, WINESHOP.vn, Wink Hotels, and ZIM – The Z Factor for your generous contributions to our Supply Chain Seminar 2022.)
Furthermore, we would like to share with you the seminar article in the Vietnam Investment Review – VIR. Should you would like to re-watch the Seminar full live stream session, please visit https://fb.watch/c6mJH8dL05/.
VISIT HERE TO VIEW THE FULL ARTICLE