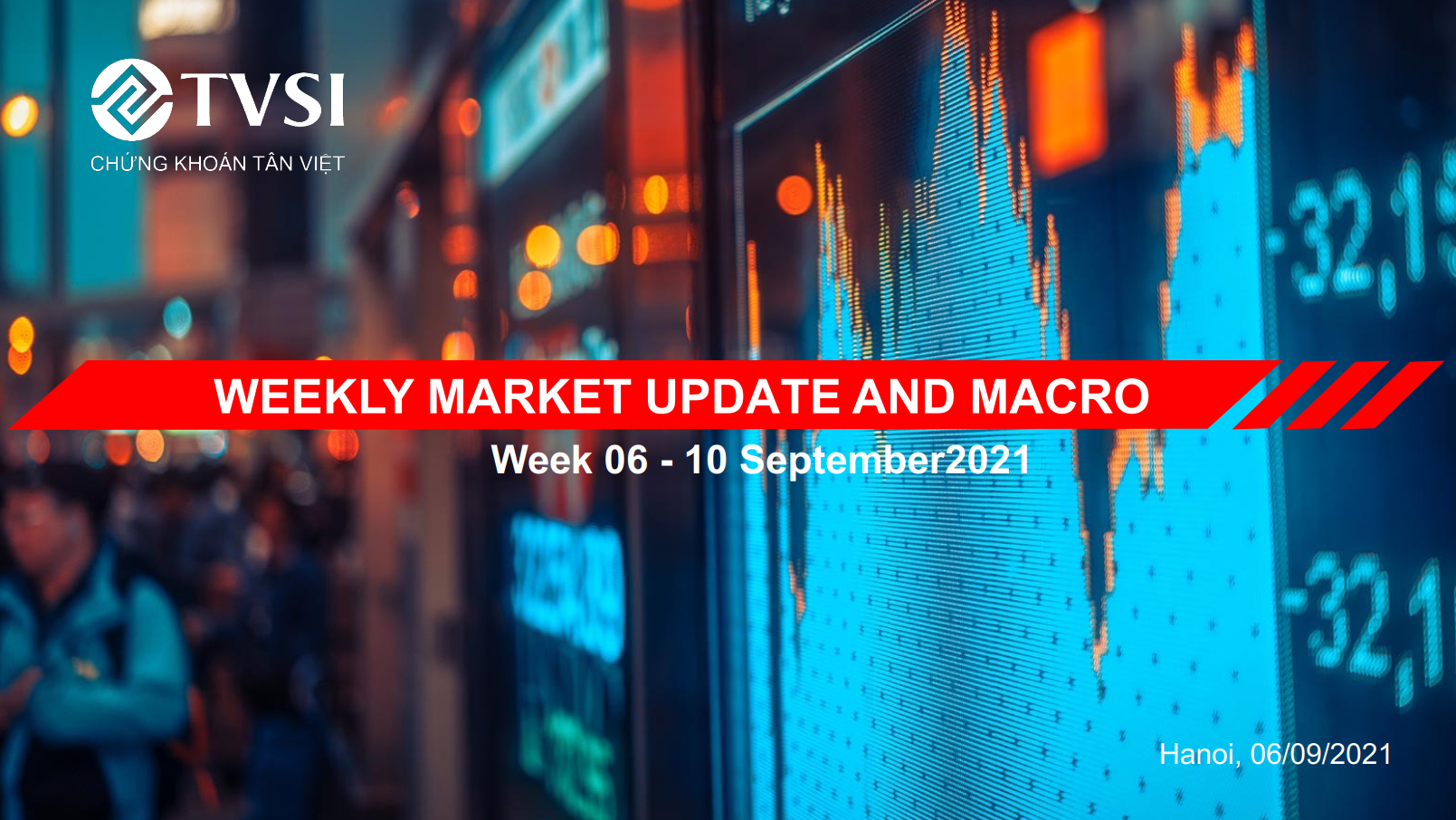 Dear all,
Singapore Business Group HCMC (SBG), supported by BS18 HCMC of Tan Viet Securities Inc. (TVSI), is honored to share with you the Market Update & Macro for Week 06/09/2021 – 10/09/2021 (English version).
Macro News
Industrial production index in August 2021 decreased for the second consecutive month, -7.4%
August 2021 retail sales fell for the fourth consecutive month, -33.7%
Trade deficit for the 4th month in a row, cumulative trade balance has a deficit of 3.7 billion USD
Disbursement of public investment capital at a slow pace, 8M2021 reached 51% of the plan
Market Updates
VN-Index increased by 1.9%, SmallCaps increased strongly by 8.1%, P/E was recorded at 16.1x
Many industry groups simultaneously increased, led by Chemical sectors with 12.3% increase.
Cash flow strongly withdrew from Banking group, liquidity increased by 4.6%
Foreign investors net sold 1200bn VND in the week, accumulated net selling 39.61 trillion Vietnam Dong.
Technical Analysis
VN-Index confirmed bottom formation and rebounded
Industry performance pivot chart – Banking and securities sectors weakened
Performance chart of VN30 basket stocks – POW and GVR outperformed completely
New week market commentary – The short-term trend is unclear. Investors should prioritize risk management for the portfolio investment.
Sources: Tan Viet Securities Incorporation (TVSI).