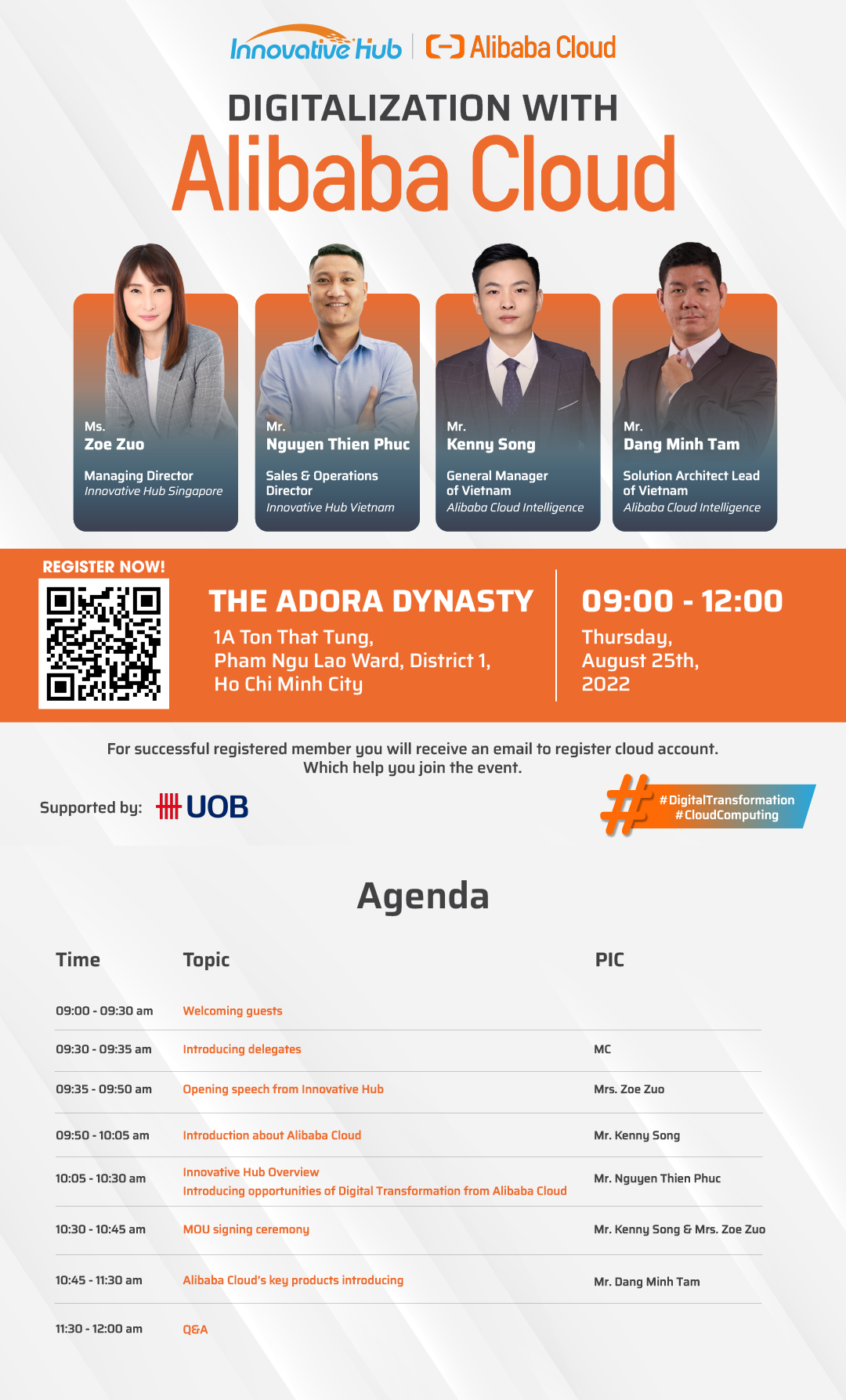 ★ Enterprise data was formerly stored on external memory devices when cloud computing had not been developed yet, which increased the dangers associated with data management and protection. Since administrators simply need a mobile phone connected to the Internet, the emergence of cloud computing not only makes data storage easier and more secure but also helps to optimize administration and risk prevention.
★ When businesses are allowed to select and request a system specifically for their own business needs, serving the right purposes without causing waste when investing in digital transformation, Alibaba Cloud is an efficient solution to help Vietnamese businesses solve the problem of optimizing costs and operation features.
According to the results of the survey "The reality of digital transformation of enterprises in the context of Covid-19" conducted by the Vietnam Chamber of Commerce and Industry (VCCI) and the Vietnam Posts and Telecommunications Group (VNPT), the Covid-19 pandemic has given businesses a massive push to implement digital transformation. Of those businesses, 25.7% have already done so and plan to do so in the future. 17.3% of enterprises said in the research that they had not yet implemented digital transformation but have expressed desire in doing so after the Covid-19 outbreak.
★ Understanding of this essential need in Vietnam, Innovative Hub was delighted to be accepted as a partner of Alibaba Cloud, enabling the deployment of cloud computing systems and services of Alibaba Cloud in Vietnam. An official signing ceremony for the collaboration to promote digital transformation for Vietnamese businesses will be held by Innovative Hub and Alibaba Cloud.
★ The ceremony will have the participation of the following speakers:
👉 Mrs. Zoe Zuo – Managing Director – Innovative Hub Singapore
👉 Mr. Nguyen Thien Phuc – Sales & Operations Director – Innovative Hub Vietnam
👉 Mr. Kenny Song – General Manager of Vietnam – Alibaba Cloud Intelligence
👉 Mr. Dang Minh Tam – Solution Architect Lead of Vietnam – Alibaba Cloud Intelligence
★ Time: 09:00 – 12:00, Thursday, August 25, 2022
★ Location: 3rd Floor, The Adora Dynasty – 1A Ton That Tung, Pham Ngu Lao Ward, District 1, Ho Chi Minh City
Sincerely invite the participation of customers and businesses.