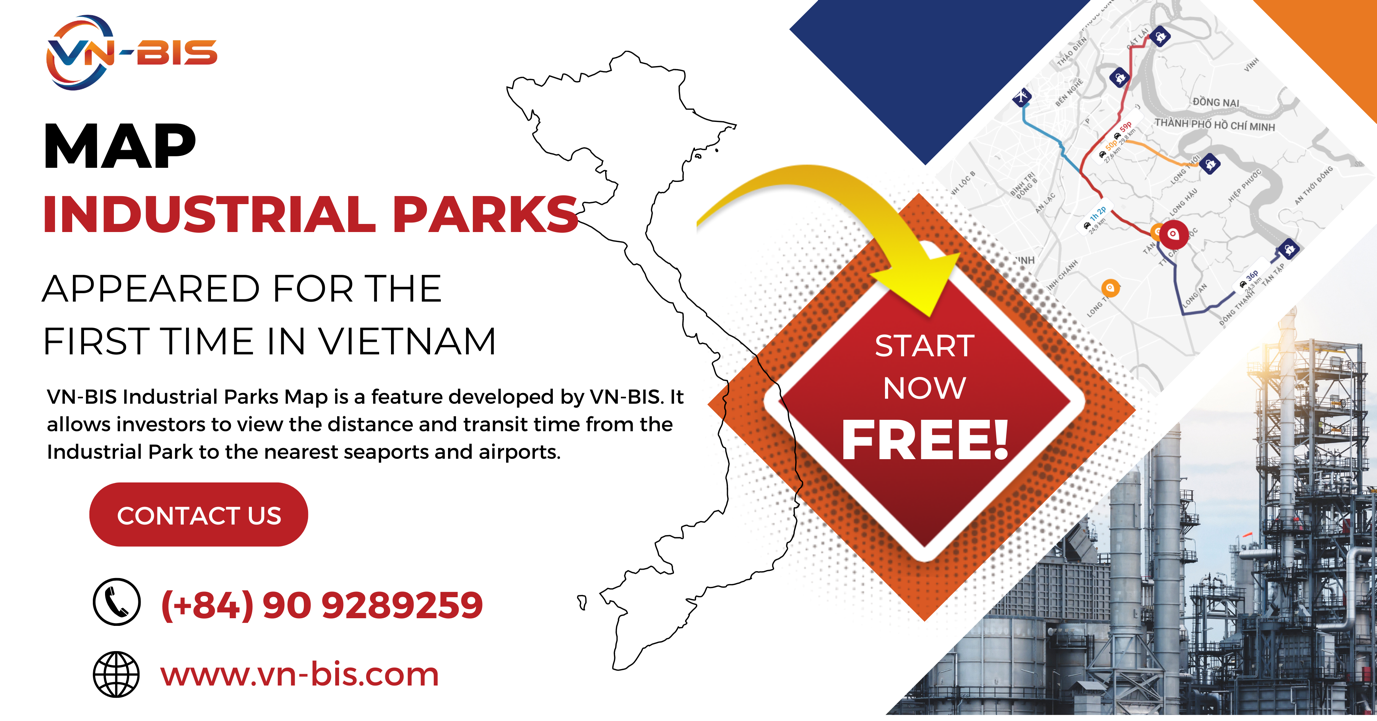 VN-BIS Industrial Parks Map is a feature developed by VN-BIS. VNBIS is the first unit in Vietnam to develop the map feature of Vietnam's Industrial Parks. It allows investors to view the distance and transit time from the Industrial Park to the nearest seaports and airports. The map of Vietnam's industrial zones helps investors and businesses quickly access the latest industrial park situation in Vietnam.
Advantages of "VN-BIS Industrial Parks Map":
Easy to use
Multilingual website such as English, Vietnamese, Japanese, and Korean
Save time
Easy to compare the advantages and disadvantages of industrial zones
Diversify industrial zones and Ready Built Factory (RBF) products
Optimize the display of detailed information of the IP, RBF, such as industrial park land rent, land rental cost, and land use in the IP.
To save time and be easy to use, the website vn-bis.com provides a variety of information to investors to quickly grasp the situation of Industrial Parks in Vietnam. We provide accurate and up-to-date information on Vietnam's Industrial Parks.
With a team of experienced experts on industrial parks across Vietnam, VN-BIS will provide customers with the best and most timely consulting services for each customer's needs in the real estate field.
VN-BIS is proud to partner with industrial parks in Vietnam, especially the southern industrial zones such as VSIP 1, VSIP2, Phu My 1, Phu My 2, Phu My 3, Amata, Long Hau, Tan Binh industrial park,…
Click here to visit VN-BIS Industrial Map
Please contact VN-BIS any time for advice: (+84) 902541536 or marketing@vn-bis.com