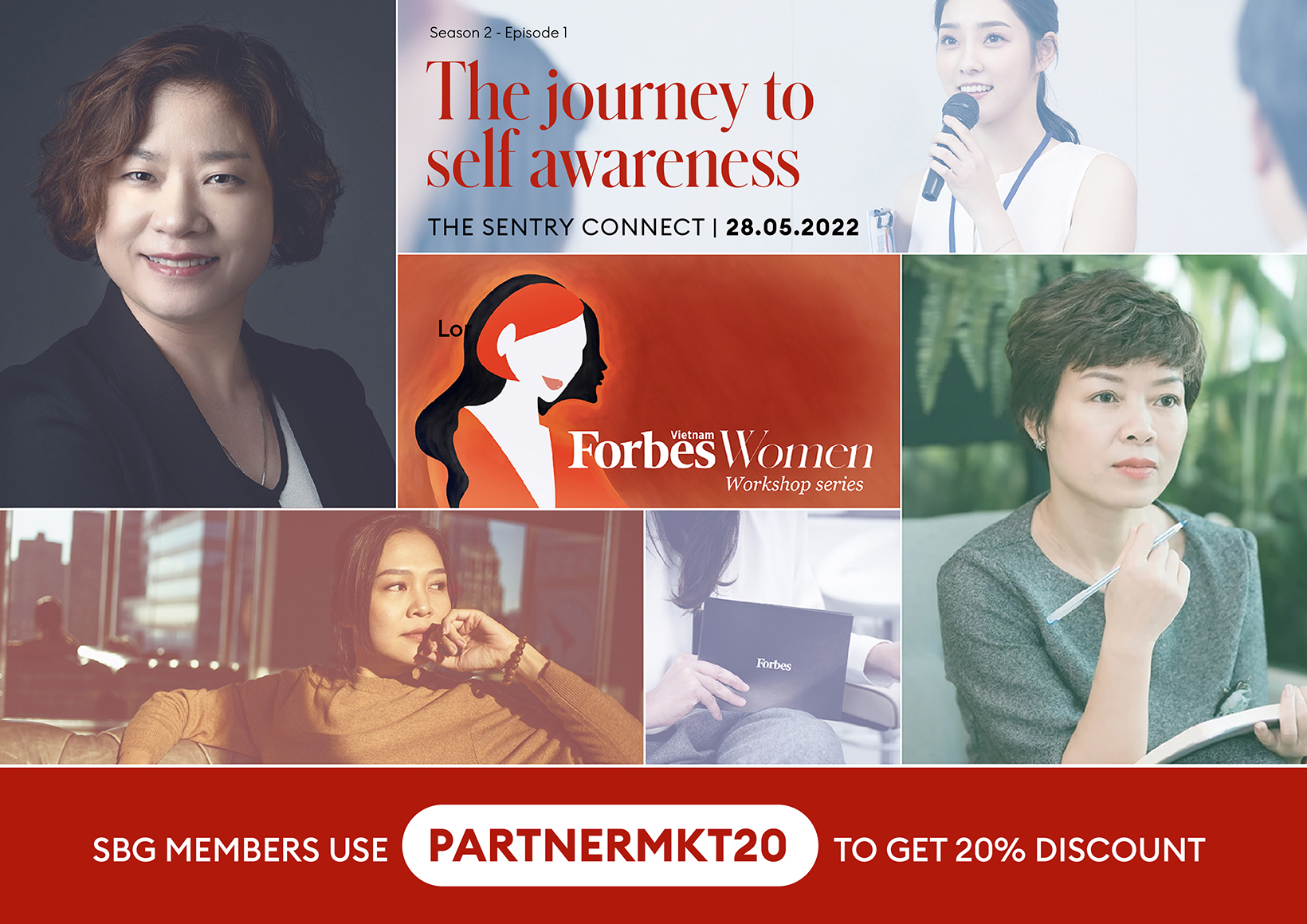 Forbes Vietnam Women Workshop #2 – Workshop 1: The Journey to Self Awareness
Overview:
"Be yourself". We often hear this familiar saying. "You are the only one who can add your uniqueness to the overall picture. "Your uniqueness is your strength." But to create that uniqueness, we need to understand who we are. This journey is fundamental and rooted, for each individual to set appropriate goals for themselves. Knowing yourself is a liberating, unexpected and worthwhile journey.
Main discussion points:
Speakers will share about the steps they have taken in that journey of enlightenment, to be able to create the next steps in their career and life growth.
Speakers:
Trần Tuệ Tri – Vice President – Global Brand, Unilever
Quách Hiền – CEO Coach For Life
Moderator:
Thái Minh Châu – Chief Partnership Officer – Fonos
Date and time: May 28th, 2022
Fee: 500.000 VND
Language: The event is conducted in Vietnamese
For SBG Members: use PARTNERMKT20 to get a 20% discount