CarePlus International Clinics has just been honored to receive a major award in Asia: the Asia Pacific Enterprise Awards (APEA) 2022 in the "Corporate Excellence" category.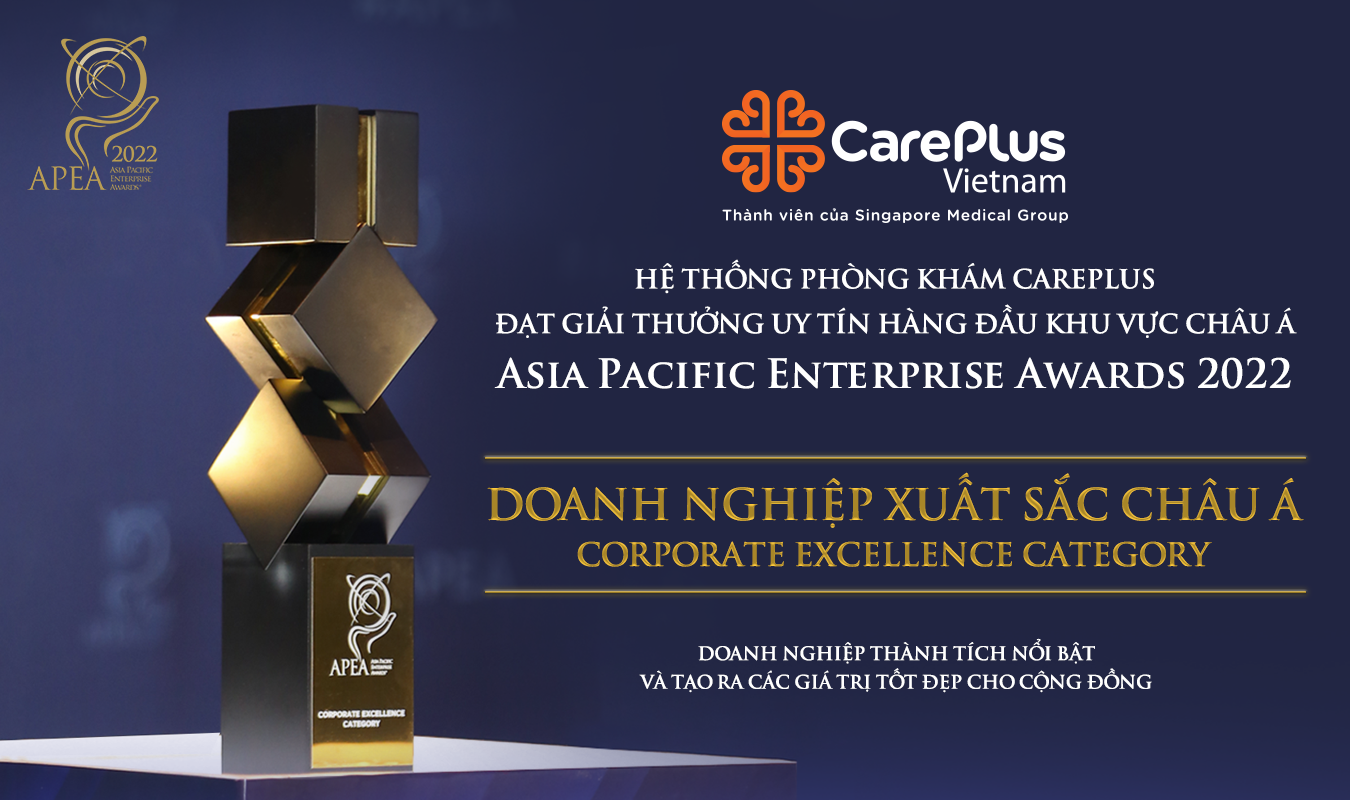 This award from Enterprise Asia, the leading NGO recognizing entrepreneurial excellence, is a testament that over the years CarePlus International Clinics has demonstrated sustainable growth, responsible leadership, and operational excellence in healthcare, for the benefit of all of its patients and with great positive impact for the society in Vietnam.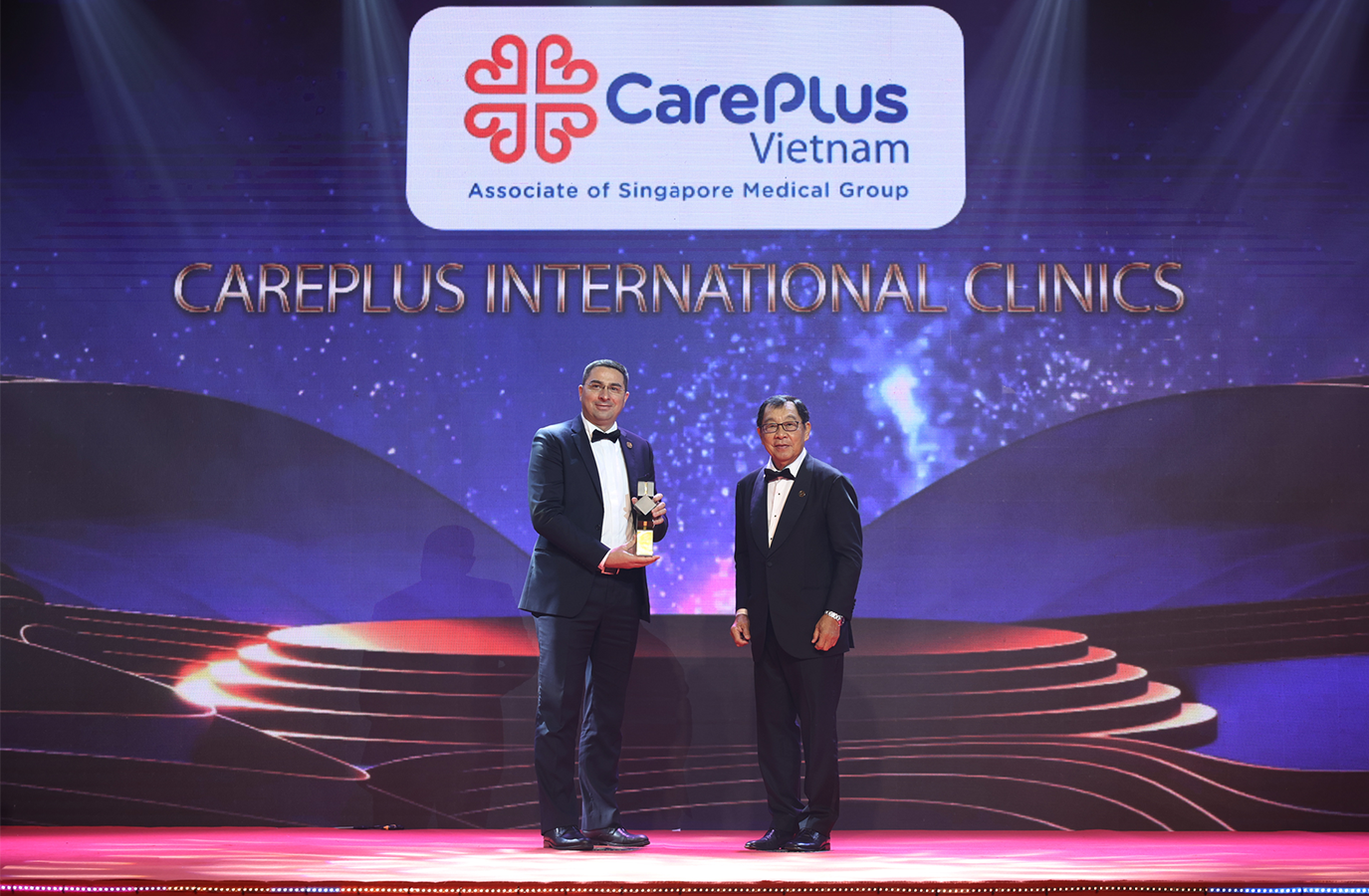 Mr. Attila Vajda – General Director of CarePlus International Clinics has shared: "The Covid-19 pandemic has emphasized strongly that excellence in healthcare is essential in order to overcome great individual, national, and global healthcare challenges. We have worked tirelessly over the past years to build a world-class healthcare organization that is trusted and relied upon by our patients in the most difficult times. This award is a recognition for all that hard work to consistently deliver great medical outcomes and excellent customer service."
The APEA 2022 award affirms that CarePlus International Clinics stands out in the healthcare market with reputable doctors, modern equipment, a wide range of services delivered in comfortable clinics and online, across many medical specialties.
The APEA award recipients were selected from 300 nominees through a rigorous evaluation process by a jury of prominent judges. Important criteria such as innovation, entrepreneurial culture, strong corporate values, and contribution to the community were key considerations when selecting award recipients such as CarePlus.
According to Mr. Attila Vajda, "At CarePlus we build a value-based company culture encapsulated by our motto to always 'Do the right things and Do the things right. Whether working with patients, partners, colleagues, or the community at large, we always strive to live by our values. Our "CarePlus way" of patient care ensures highly personalized consultations, based on the unique conditions and medical history of each patient. Accordingly, our doctors  prescribe only the most necessary tests and interventions, minimize the use of antibiotics & unnecessary medication, and give advice on healthy lifestyles to prevent disease, so as to ensure that patients can minimize negative side effects during treatments and save healthcare costs both on short term and long term."
In addition to providing great healthcare services, CarePlus International Clinics is proud to carry out many effective community support programs related to healthcare, education, and charity activities helping the disadvantaged members of the community.
Such programs that brought happiness to many individuals, and families and contributed to the whole Vietnamese society include conferences and seminars on cancer treatment, disease prevention, and lifestyle counseling, events such as the Lawrence S. Ting charity walk; "The Lake Race – Run for Orphans" charity running event, etc. During the COVID pandemic, CarePlus has contributed volunteer medical teams to fight the pandemic. The volunteers have been actively participating in government-organized vaccination and community testing campaigns during the pandemic.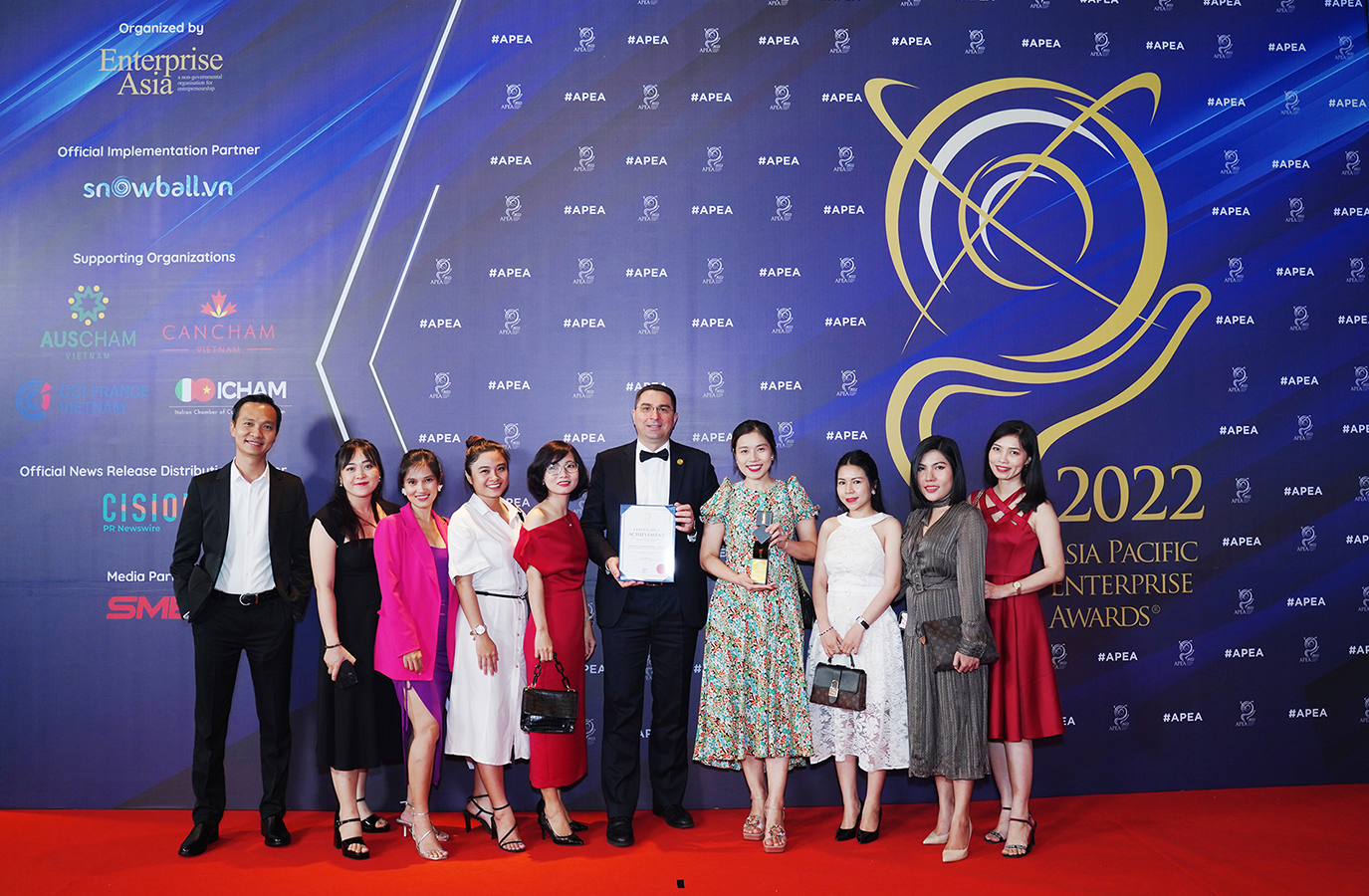 CarePlus International Clinics continuously innovates, constantly improves its service range and quality, and deploys the latest generation equipment, technology, and medical knowledge to reach new levels of excellence each year. It also plans to expand the number of its clinics in HCMC and other cities and provinces towards the goal of enabling access to quality, affordable international standard healthcare across the whole of Vietnam.
In line with efforts to increase the digitalization of Vietnam and driven by its culture of innovation and entrepreneurship, CarePlus is also efficiently implementing its digital transformation strategy and is promoting & advocating for the use of technology in health care.  such as remote consultations and easy access to online medical records. Its mobile app offers easy booking of doctors, healthcare screening packages, and services while providing access to much important healthcare information and news. By implementing strategic partnerships with reputable suppliers, it enables home delivery of medicines across Vietnam, besides many other useful functions that are continuously deployed on its mobile app.
The Asia Pacific Enterprise Awards 2022 Vietnam is the leading and one of the most prestigious business awards in Asia,  organized by Enterprise Asia. With the theme "Connect – Convergence – Celebrate", this year's award recognizes businesses and entrepreneurs with outstanding achievements and qualities that form an engine of growth toward sustainable and progressive economic and social development in Vietnam and across Asia.