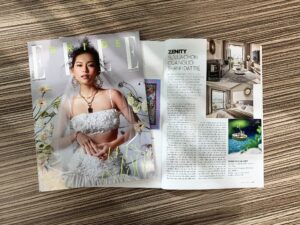 DYNAMIC GENERATION INDUGLES IN THEIR ELITE WORLD AT ZENITY
For today young achievers, definition of "being class and luxury" is no longer just about flashy appearance, but rather belongs to their own unique and personalized experience. Their demand for a home-to-be now goes beyond the common beauty and focuses on the feeling of serenity that rejuvenates inner positivity.
As an oasis in the heart of the city, ZENITY becomes a dream destination to stay with full legality and high-class amenities: prime location, well-furnished units and various facilities.
𝐅𝐮𝐭𝐮𝐫𝐞 𝐨𝐰𝐧𝐞𝐫𝐬 𝐜𝐚𝐧 𝐠𝐞𝐭 𝐜𝐥𝐨𝐬𝐞 𝐭𝐨 𝐲𝐨𝐮𝐫 𝐝𝐫𝐞𝐚𝐦 𝐡𝐨𝐦𝐞 𝐧𝐨𝐰 𝐰𝐢𝐭𝐡 𝐬𝐩𝐞𝐜𝐢𝐚𝐥 𝐨𝐟𝐟𝐞𝐫𝐬:
Pay 30% ready to move in District 1
2 years of management fee waiver
Flexible payment scheme, only 1% per month, payable in 2 years without interest
Full legality and rent out with ease
For more information, contact at
1800 599 986 or
zenity.com.vn