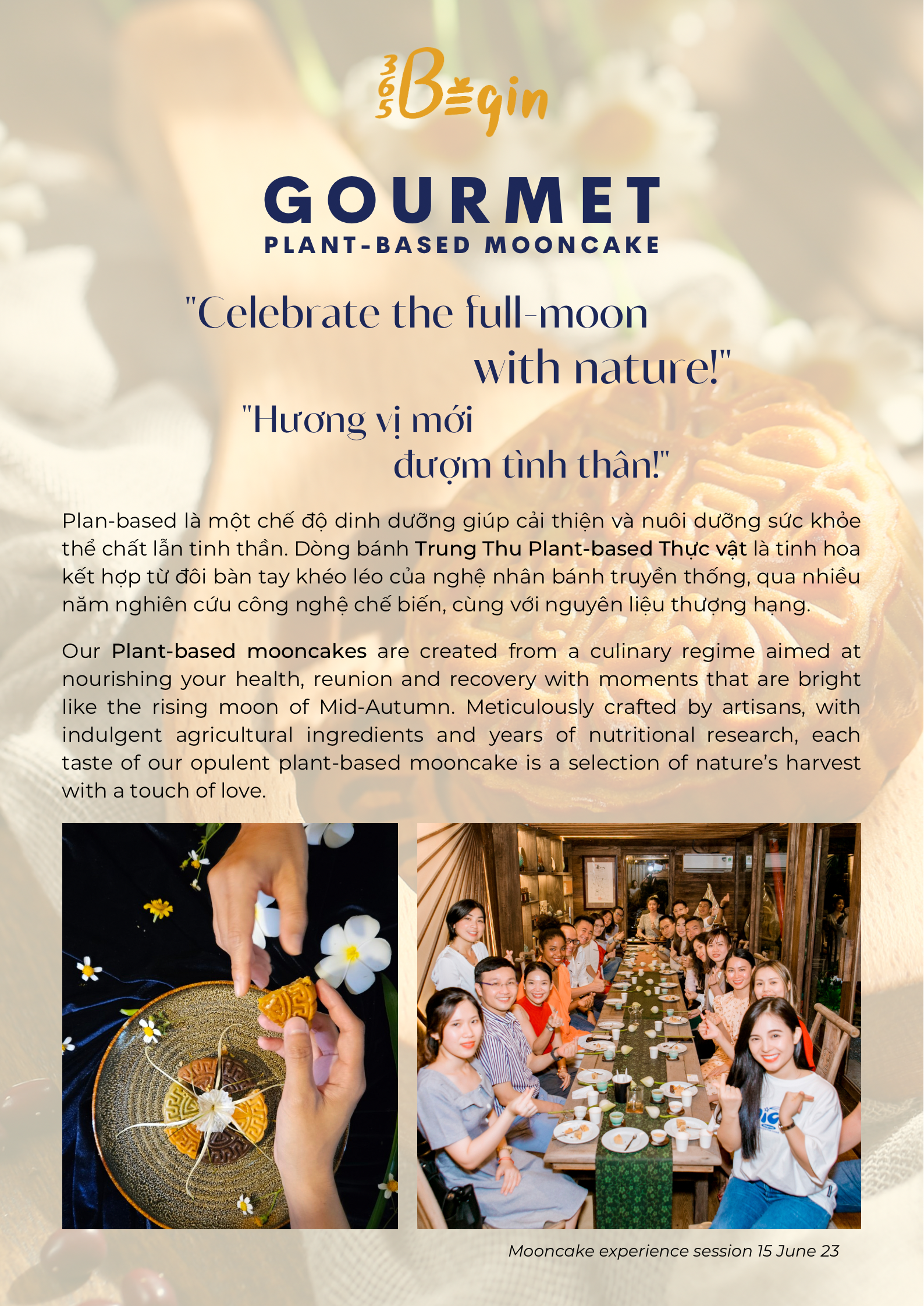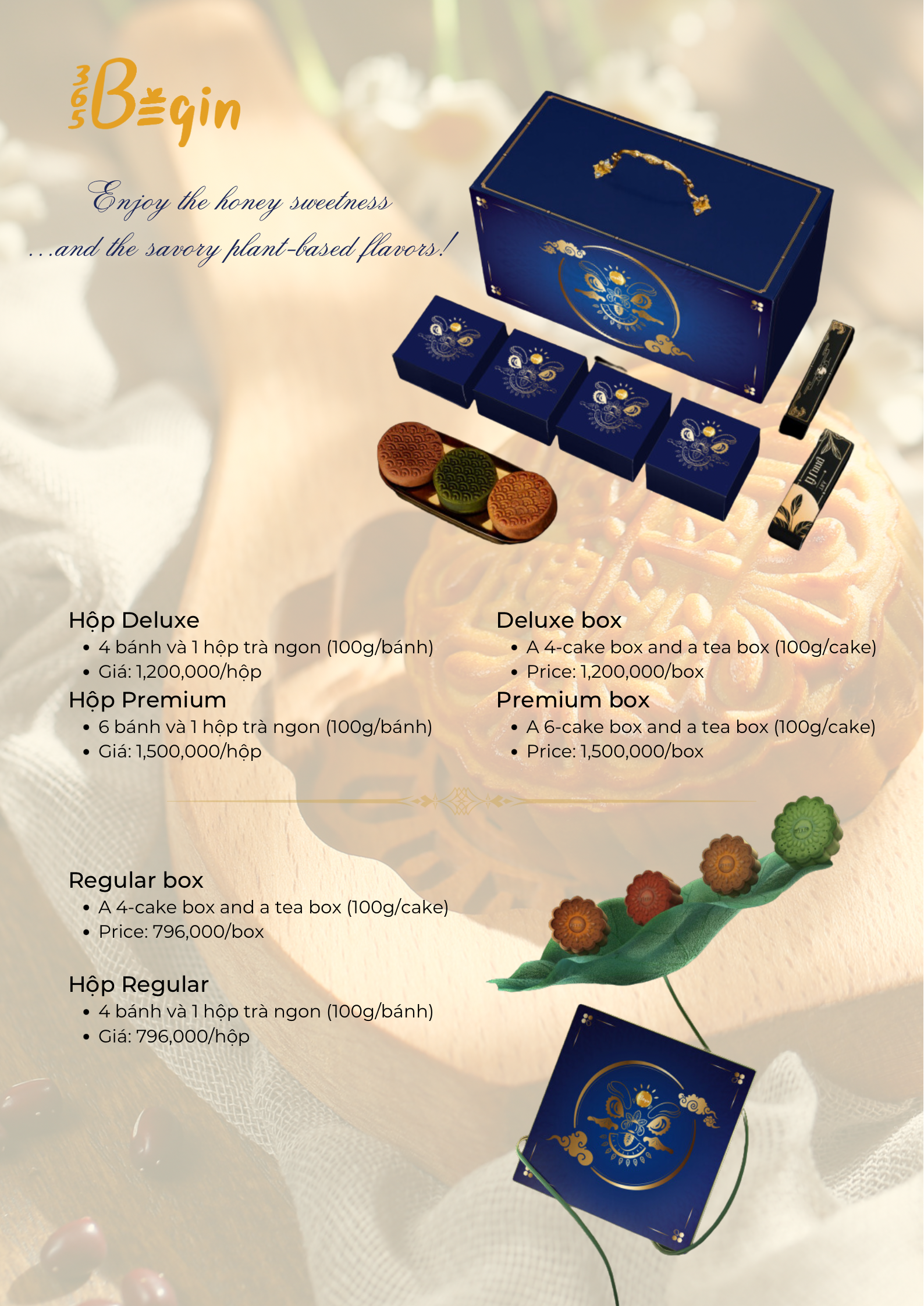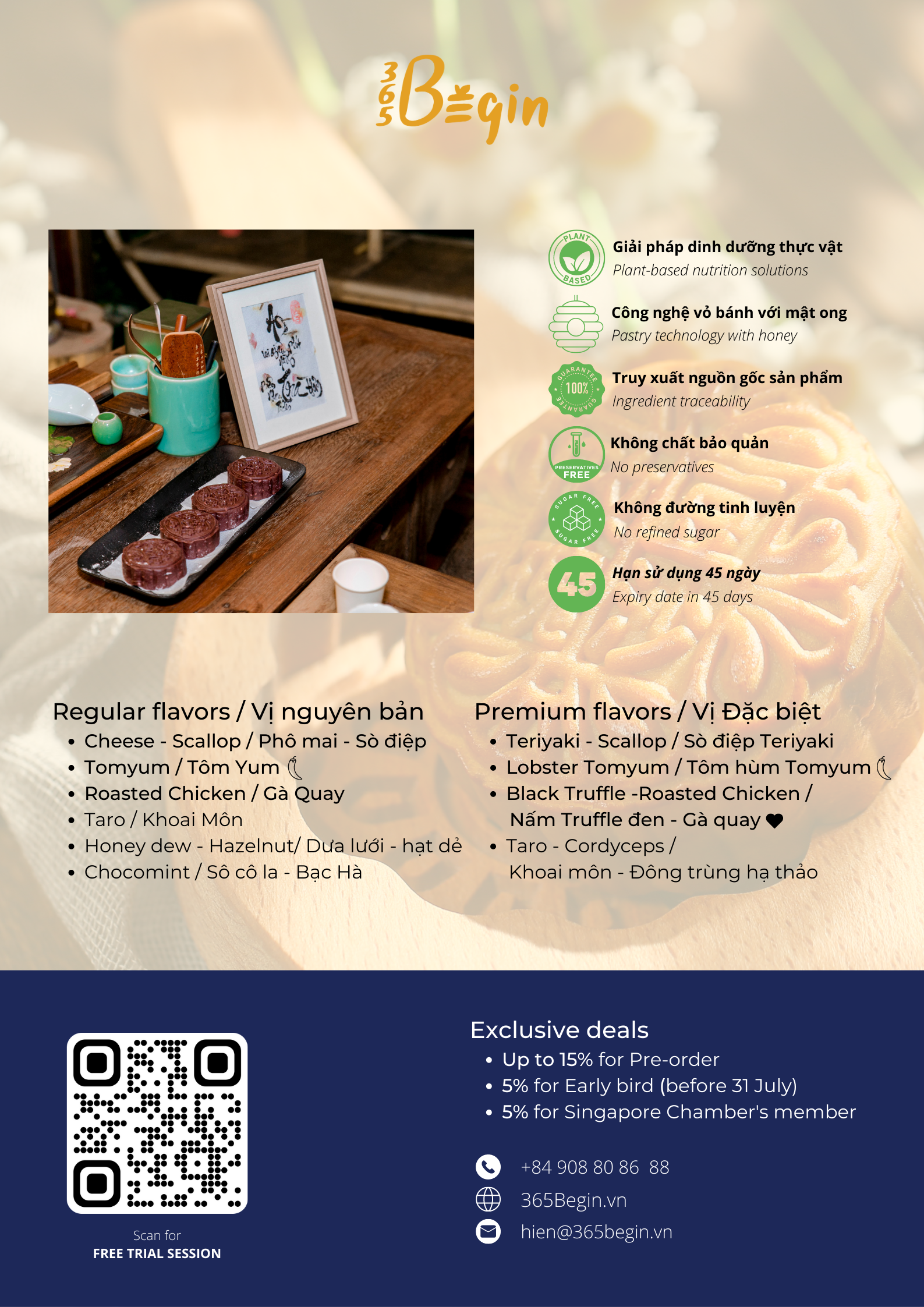 365Begin is the pioneer in innovating the first Plant-based mooncakes in Vietnam. We are proud to develop pastry technology with honey to create a captivating texture. In 2023, we introduced a collection of new savory flavors for our plant-based mooncake, which you have never tasted before!
Exclusive deals:
– Up to 15% for Pre-order
– 5% for Early birds (before 31 July)
– 5% for SCCV Members
We are receiving Pre-order:
1/ Our website: 365begin.vn
2/ Direct contact: Ms. Hien – Email: hien@365begin.vn – Phone: 0908 808688
Besides, we are happy to welcome you to our booth and taste the plant-based mooncakes at Takashimaya (Saigon) from 18 August to 29 September.