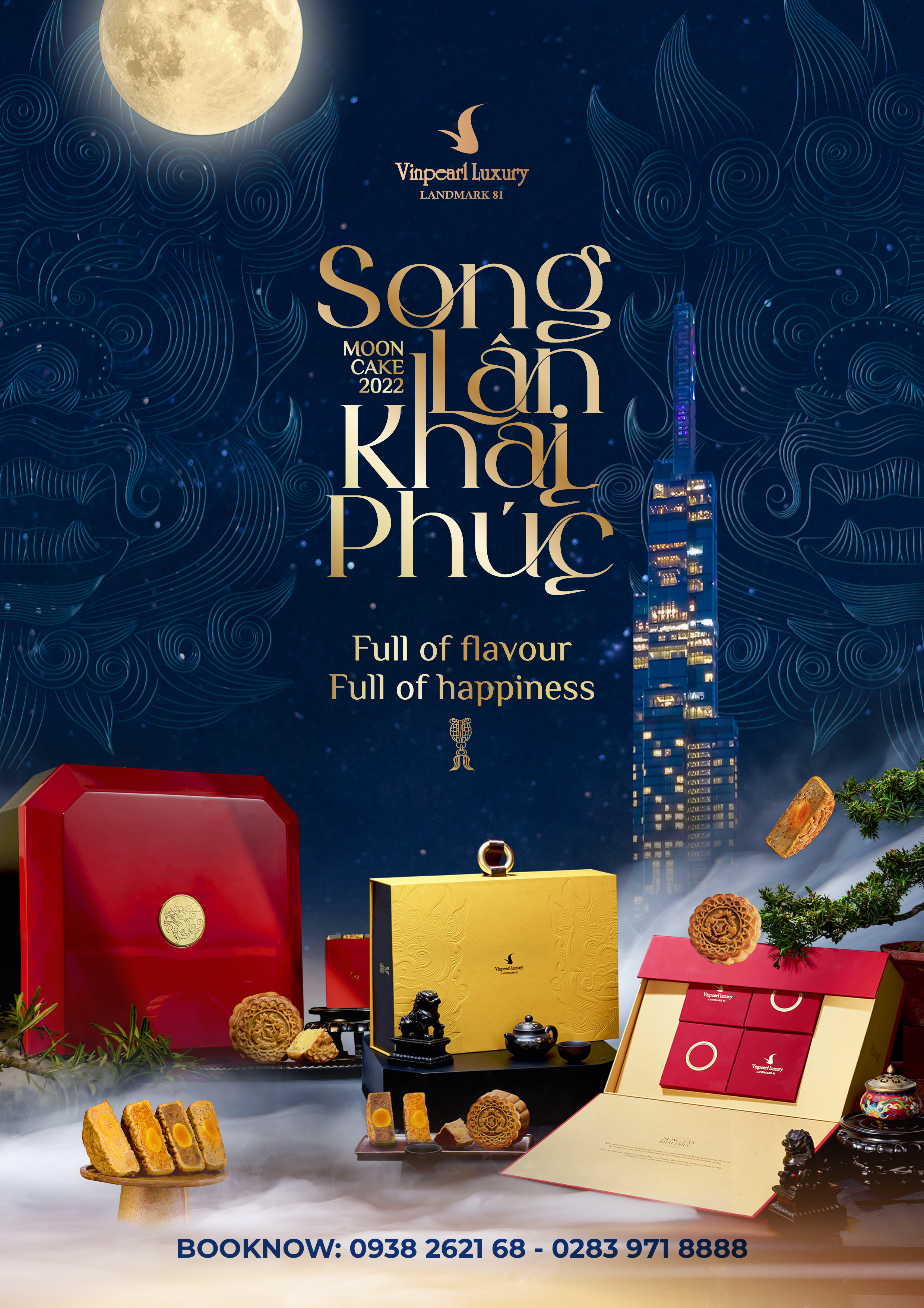 Mid-Autumn Festival 2022, in the precious full moon season. Vinpearl Luxury Landmark 81 is honored to introduce our unique mooncakes collection at Mid-Autumn Festival 2022 with the theme "Song Lan Khai Phuc".
Continuing the legend's stories of the fourth spirits in Vietnamese culture, from "Phuong Gam Hoang Kim" to "Manh Long Cat Vuong". This year, the icon of Qilin in front of Thai Hoa Palace – Hue Citadel with majestic, dignified, and virtuous shapes become a unique inspiration for the design of the "Song Lan Khai Phuc" mooncakes collection. The pair of Qilin is symmetrical on both sides with the head facing the palace that signifies symbolize loyalty, protection, peace, and great happiness for people after many challenges last year. At the same time, the twins of Qilin playing with the ball represent intelligence, mercy, and virtue, always bringing a prosperous life to the world.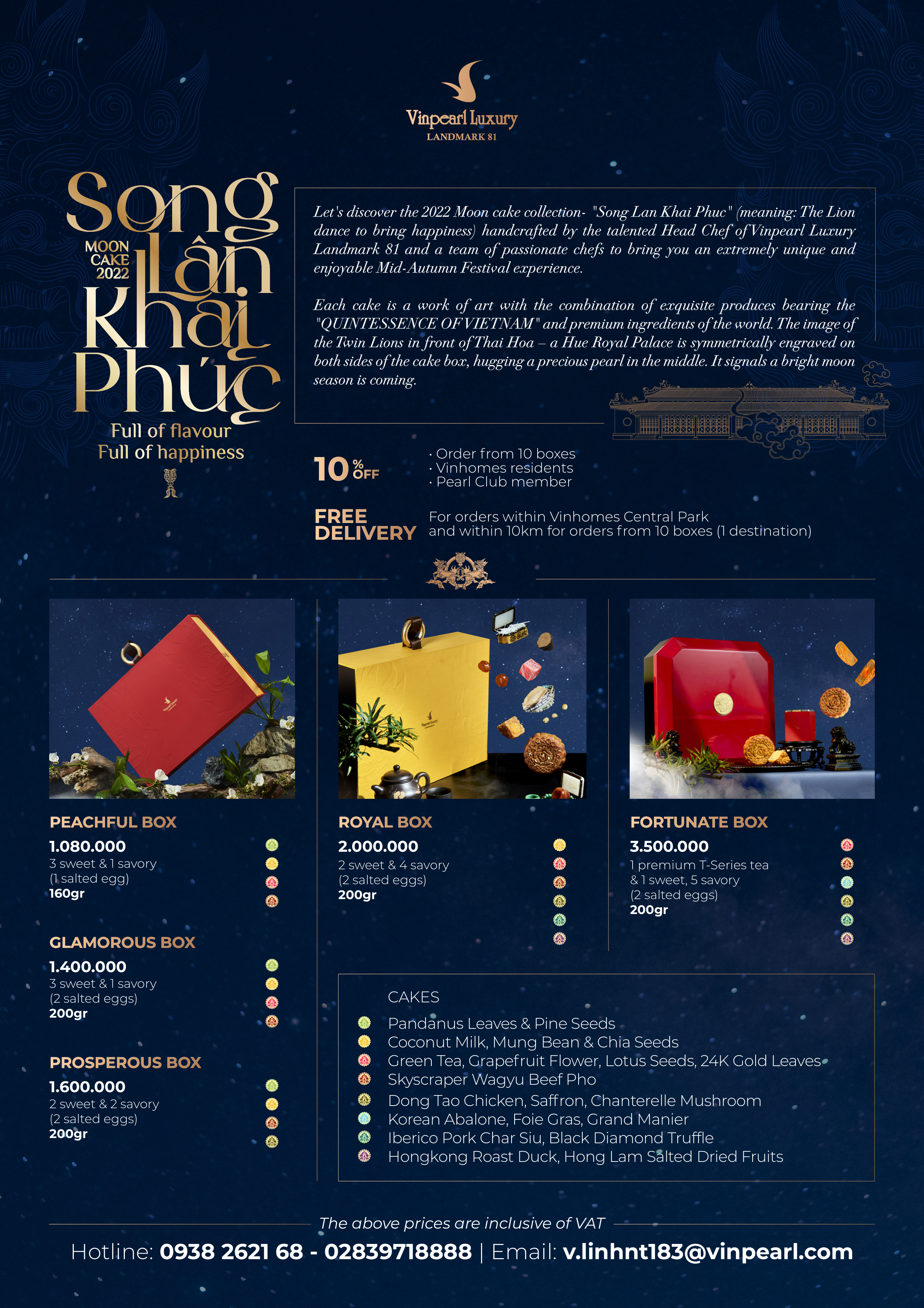 Let "Song Lan Khai Phuc" send a message of love, sincerely from you to customers, counterparty and the people you love.
"AN NHIEN" MOONCAKE BOX – VND1,080,000 net
"PHON HOA" MOONCAKE BOX – VND1,400,000 net
"THINH VUONG" MOONCAKE BOX – VND1,600,000 net
"HOANG KIM" MOONCAKE BOX – VND2,000,000 net
"PHU QUY" MOONCAKE BOX – VND3,500,000 net