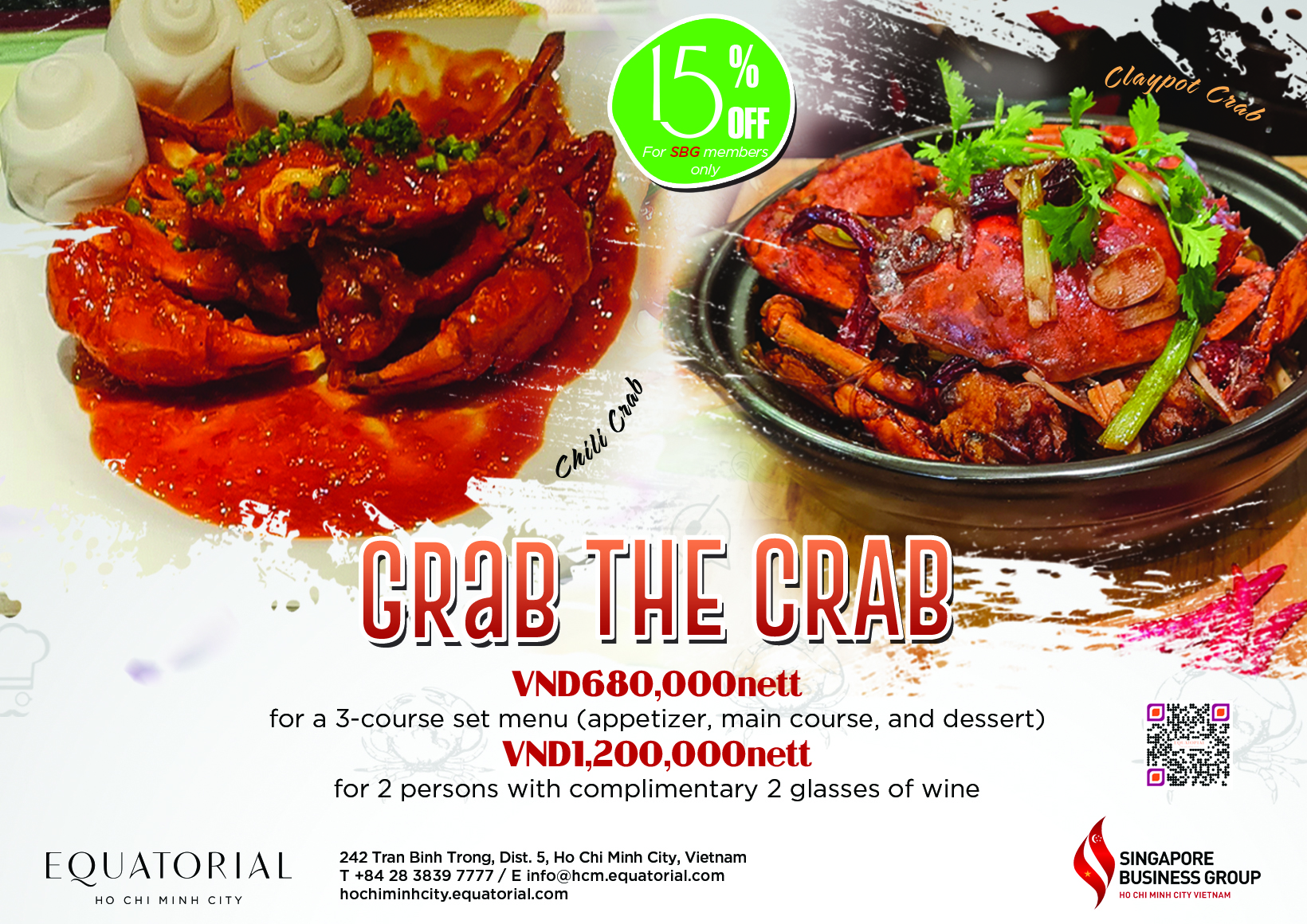 SIGNATURE SINGAPORE CHILI CRAB at EQUATORIAL
Right here at Chit Chat Restaurant we offer unique set menu with spicy chili crab and charming crab with glass noodles in a clay pot, which remind you full of Singaporean flavors. Combination of them with Pan-seared scallops XO sauce appetizer and berries mousse dessert would make your couple dinner memorable.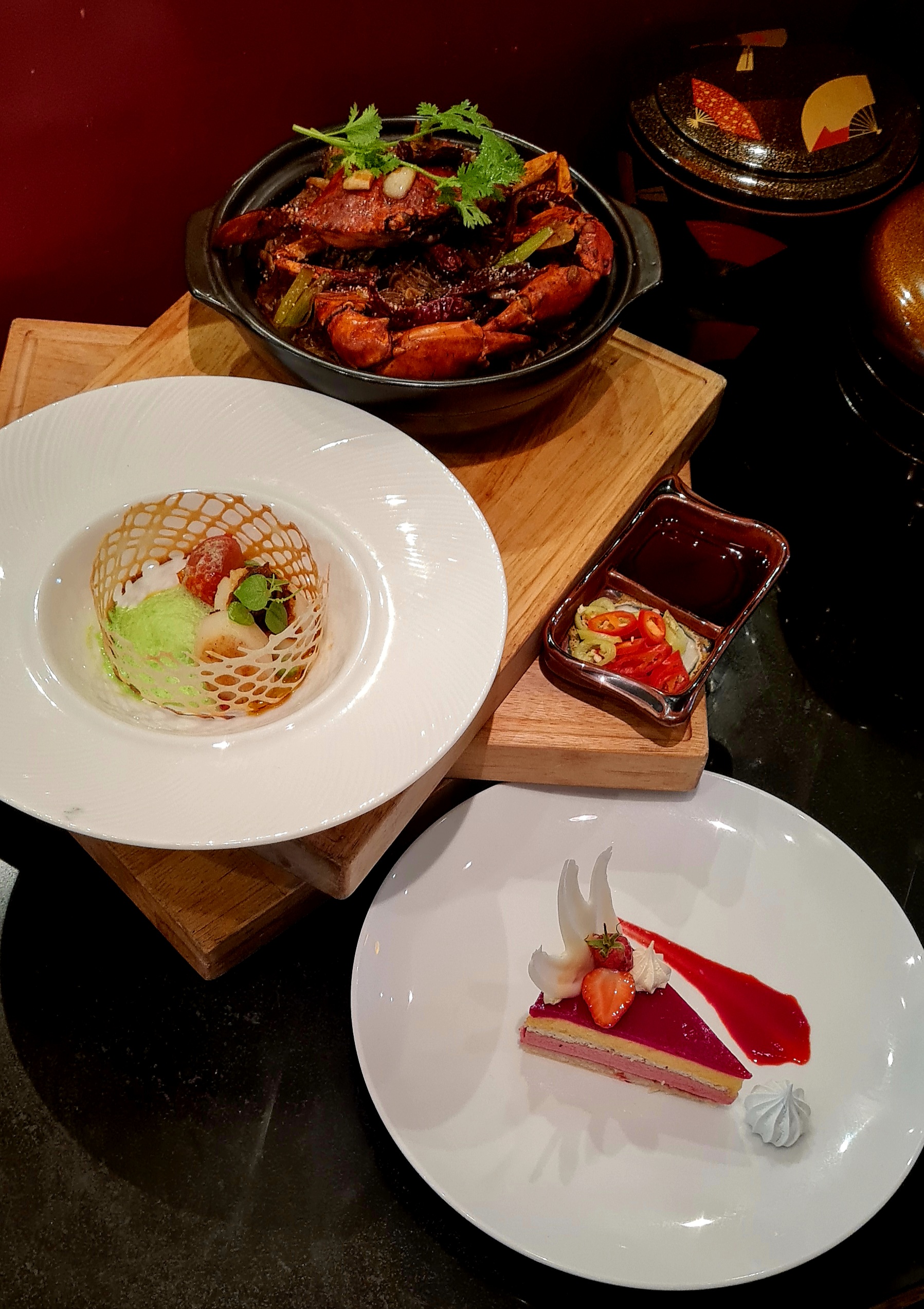 Only 𝐕𝐍𝐃𝟔𝟖𝟎,𝟎𝟎𝟎 𝐧𝐞𝐭𝐭 for a 3-course set menu (appetizer, main course, and dessert)
Or 𝐕𝐍𝐃𝟏,𝟐𝟎𝟎,𝟎𝟎𝟎 𝐧𝐞𝐭𝐭 for 2 persons with complimentary 2 glasses of wine 
Time: 𝟔:𝟎𝟎 𝐏𝐌 – 𝟏𝟎:𝟎𝟎 𝐏𝐌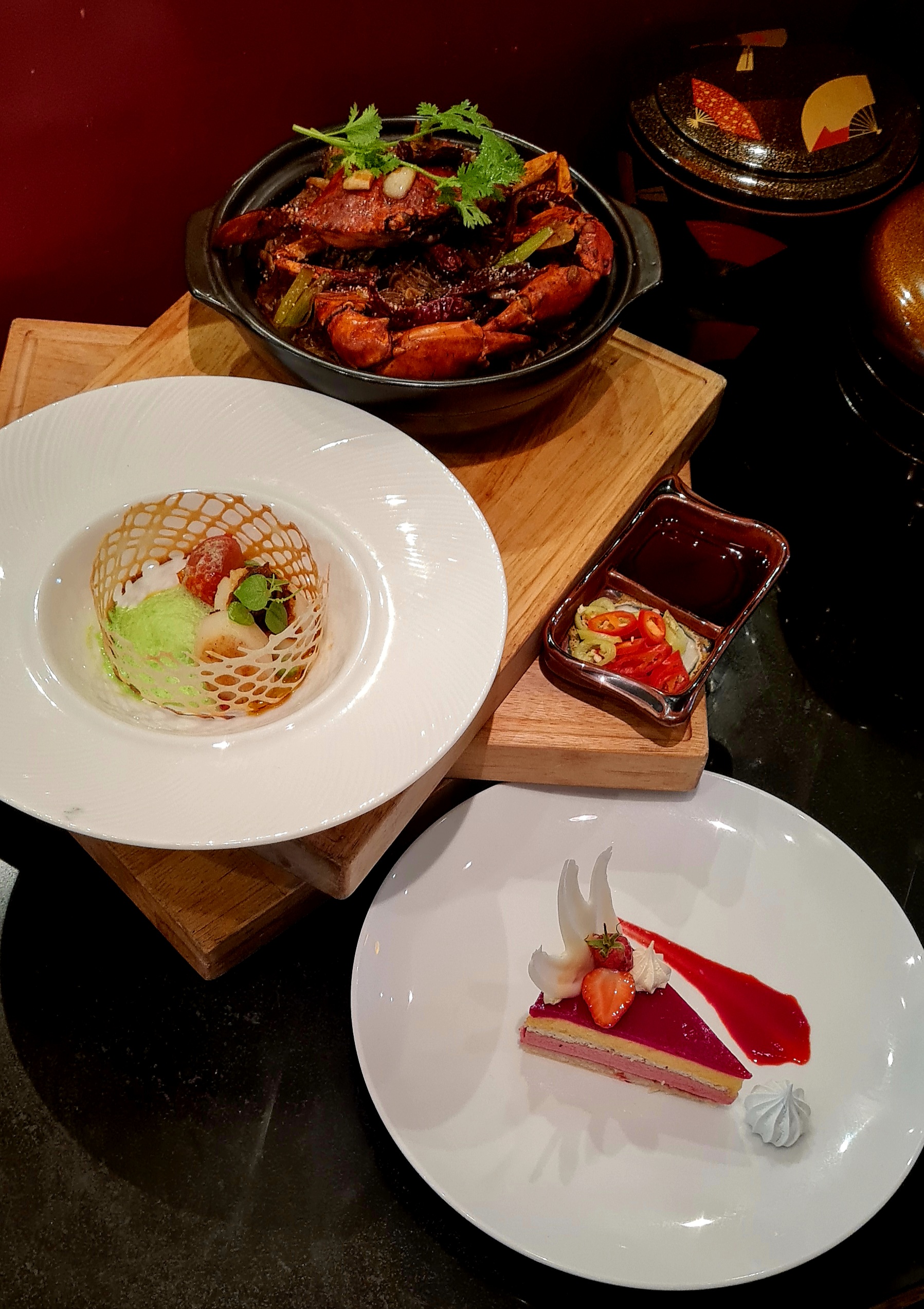 Venue: Chit Chat Restaurant, Lobby Level
Contact hotline 𝟑𝟖𝟑𝟗𝟕𝟕𝟕𝟕 𝐞𝐱𝐭 𝟖𝟎𝟎𝟎 or inbox for booking and more information.