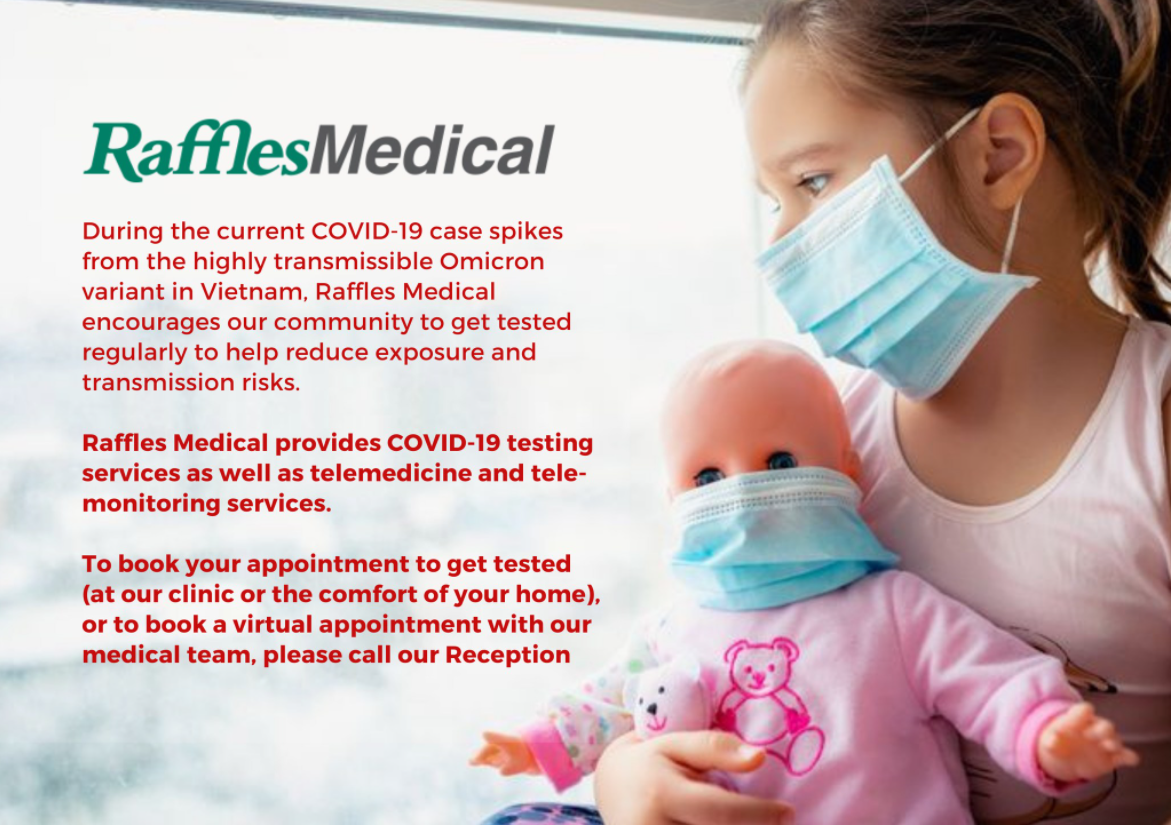 During the current COVID-19 case spikes from the highly transmissible Omicron variant in Vietnam, Raffles Medical encourages our community to get tested regularly to help reduce exposure and transmission risks. Infection cases of patients, despite having received double vaccinations and booster shot, have been reported.
If you or your family member(s) are experiencing COVID-19 symptoms such as fever or chills, sore throat, coughs, shortness of breath, headaches, body aches, congestion or runny nose, loss of taste and smell, vomiting or diarrhea, please call us for medical assistance.
Raffles Medical provides COVID-19 testing services as well as telemedicine and tele-monitoring services.
To book your appointment to get tested (at our clinic or the comfort of your home), or to book a virtual appointment with our medical team, please call our Reception on:
– Hanoi: (024) 3934 0666 | frontdesk_hanoi@rafflesmedical.com
– HCMC: (028) 3824 0777 | frontdesk_hcmc@rafflesmedical.com
– Vung Tau: (0254) 385 8776 | frontdesk_vungtau@rafflesmedical.com
For more information on the range of our COVID-19 support services, please click below:
– COVID-19 testing services
– Tele-consultation service
– Tele-monitoring service