Dear Valued Members,
Warmest greetings from the Singapore Chamber of Commerce Vietnam (SCCV),
As we are approaching the end of 2022, SCCV is in the process of tailoring the annual Desk Calendar 2023 – one of our most effective marketing platforms. Thousands of copies of this visually attractive calendar will be circulated to foreign Embassies and Consulates, Chambers of Commerce, international and domestic companies in Vietnam, as well as all SCCV members and partners.
We believe that the advertisements on our Desk Calendar would be highly beneficial for companies as an optimal approach to enhance your brand recognition to SCCV's extended network of members and partners all across Vietnam.
*Demo Mockup*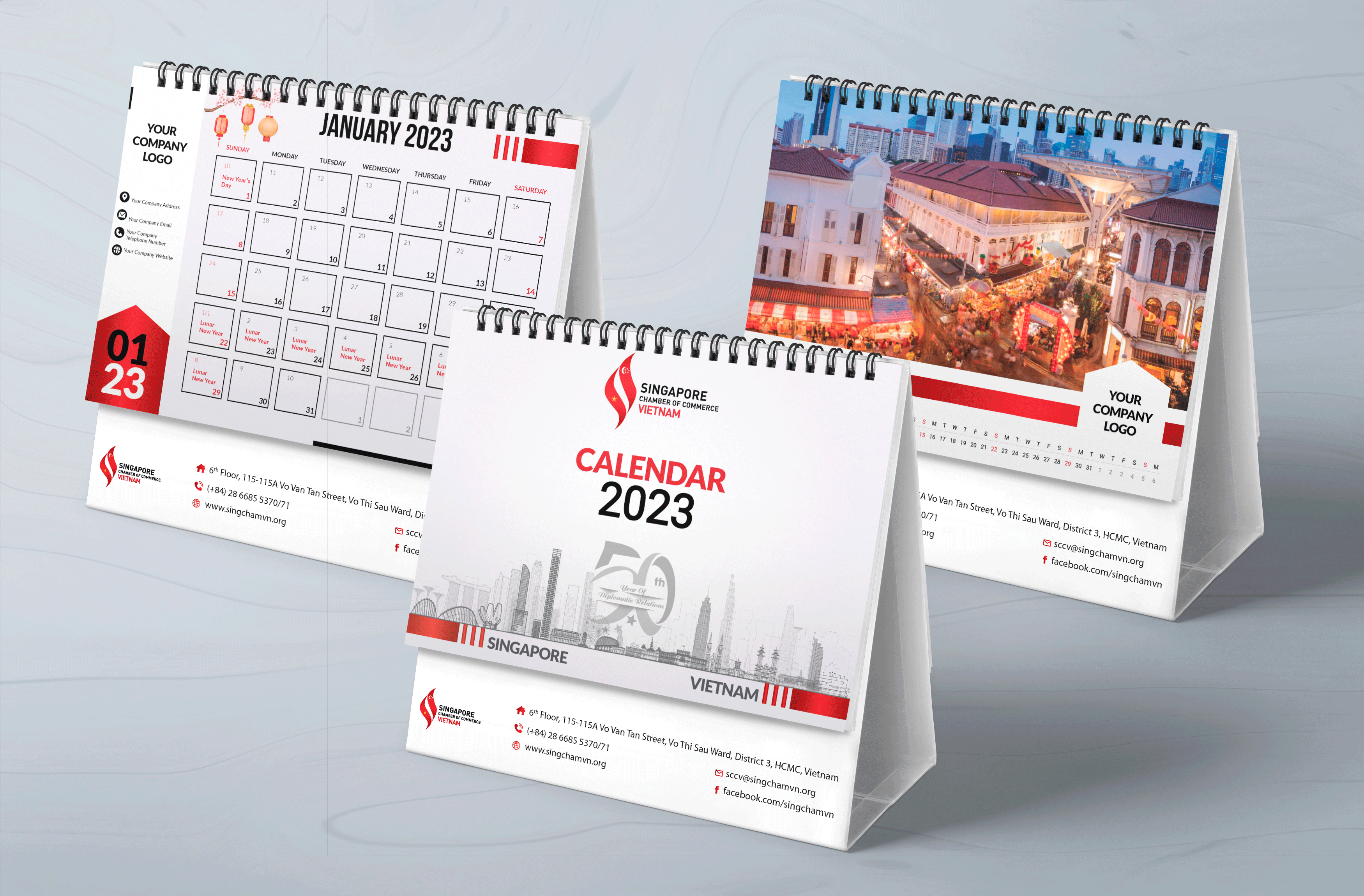 Especially, for the ad bookings submitted and settling payment by Friday, 18th November 2022, advertisers will get the special early-bird offer including:
Free-of-charge for the page selection
One (01) Company logo on Calendar Holding Bag
One (01) Virtual Calendar on SCCV Website
Besides, we also offer the following benefits:
One (01) company logo
Twenty (20) copies of printed Calendar
One (01) company contact information
One (01) company QR code
We trust that the advertisements would be a valuable drive to attract potential customers, introduce your company to others, and contribute to your business development.
CHECK OUT THE ADS RATE &BOOKING FORM HERE
Remember to complete the booking form and complete your payment by Friday, 18th November 2022 for the Early-bird Offers! Kindly contact us for an official calendar design.

Should you require any assistance, please feel free to contact the SCCV secretariat at (+84) 28 6685 5370/71 or email us at sccv@singchamvn.org.