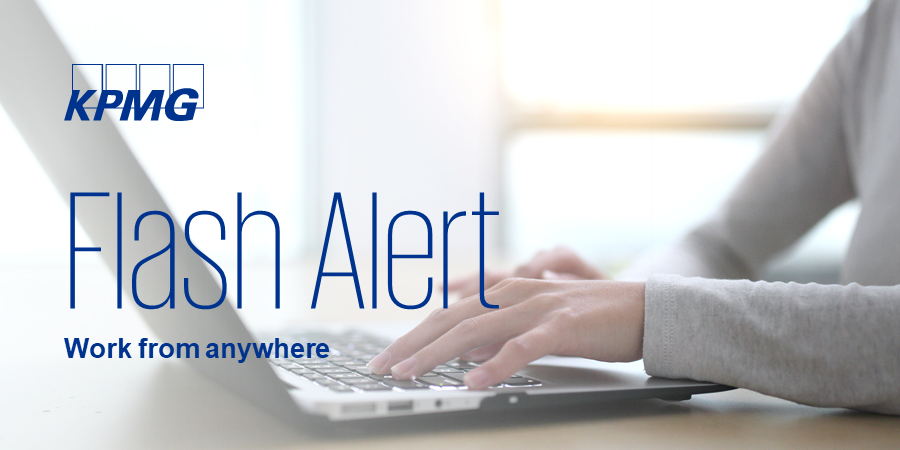 FLASH ALERT: WORK FROM ANYWHERE
The context of the complex and unpredictable evolvement of the Covid-19 pandemic has caused a change in regular work patterns and routines requiring us adapt quickly to novel methods of working – Work from Anywhere. Over the last few months, Vietnam and other countries in the world made and retained significant progress in preventing and combating Covid-19 including social distancing to minimize the volume of cases. However, the situation in Vietnam remains very complex. The rapid introduction of remote working conditions has exposed many companies to numerous risks and issues that need to be managed at the same time such as: Permanent Establishment ('PE') risk; Tax & Payroll compliance; Immigration; Labor law; Data security & protection.
ARE YOU FACING THIS ISSUE? WE WANT TO HEAR FROM YOU!
Please take few minutes (it should take less than five minutes) to fill out our survey before 16/09/2021 to get these fascinating prizes (or follow this link)
— 05 free OnDemand courses hosted by Global Mobility Services in Vietnam within the next 12 months for 05 lucky participants to complete the survey.
— Following the survey, you will be invited to a Focus Group with our experts for a detailed discussion on the most common issues arising from "Working from anywhere" and how to manage them.
Thank you and best regards
KPMG in Vietnam