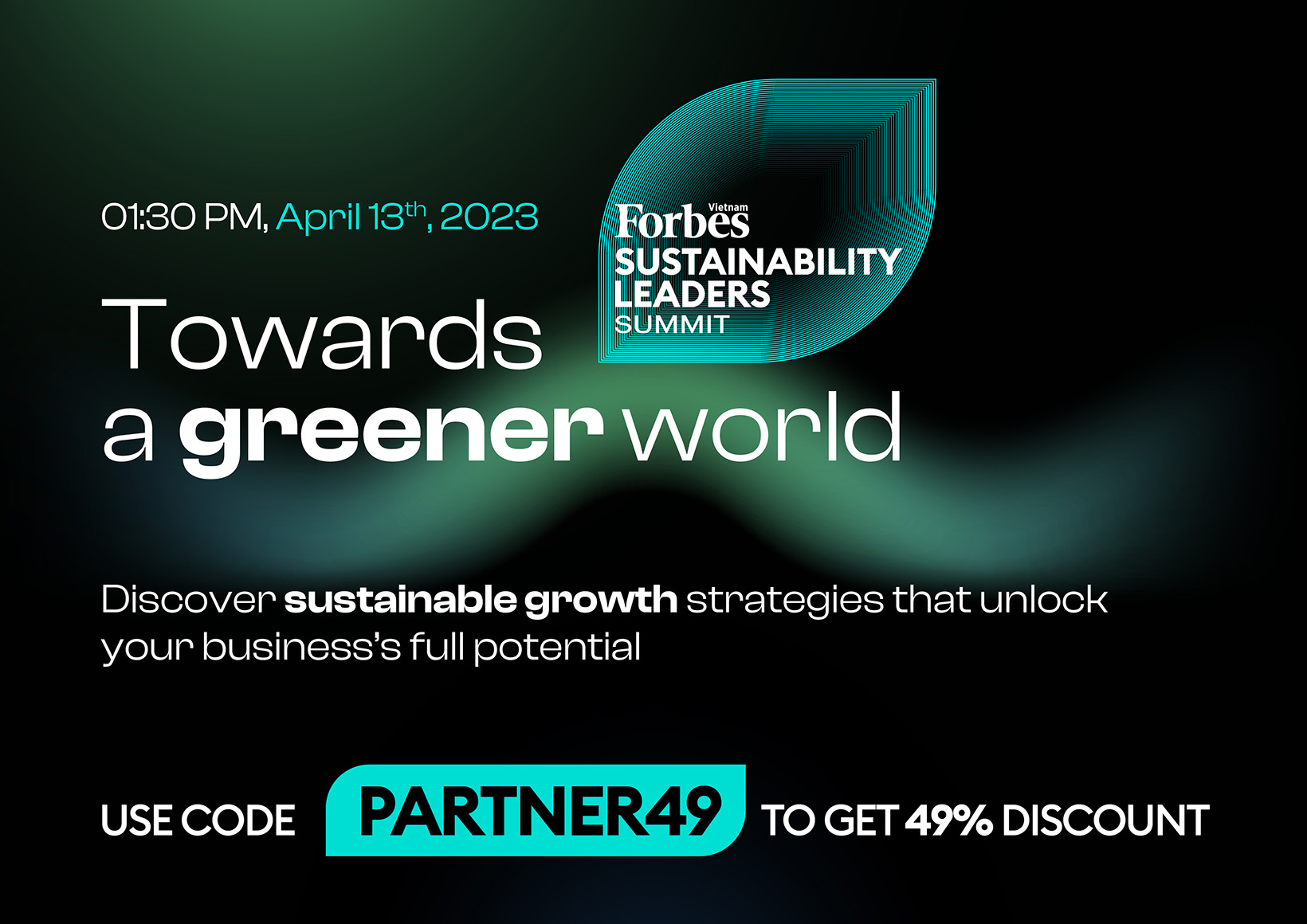 Along with the development, material and spiritual life has been dramatically improved, but economic growth has drawbacks: ecological imbalance, climate change, pollution in urban areas, and damaging untreated waste. Economic achievements, social sustainability, and environmental and ecological balance can measure humankind's general evolution and a country's prosperity.
Sustainable development involves many social, economic, and human issues. After the "net-zero" commitment by 2050 by the Vietnamese government at COP-26 and new-generation free trade agreements, sustainable development has gotten more attention.
To promote sustainable business models and celebrate pioneering mindsets, Forbes Vietnam will organize Sustainability Leaders' Summit under the theme Towards a Greener World. This forum will bring together experts and leaders from leading companies to discuss the most critical topics, such as carbon emissions reduction, waste treatment, fight against climate change while sustaining growth and prosperity.
Agenda:
13:30  Check-in
14:00  Opening remarks 
14:10  Keynote 1: The fragile world we live in 
14:30  Panel discussion 1: Reducing carbon footprints 
15:15  Tea break
15:45  Keynote 2: From linear to circular economy
16:00  Panel discussion 2: Solving plastic pollution crisis
16:45  Closing 
17:00  Networking
Event details:
Date: April, 13th 2023
Time: 1:30 PM – 5:00 PM
Location: Ho Chi Minh City
SCCV Members: Use code PARTNER49 for a 49% discount (apply for the standard ticket)
Please click here for more information of the event, speakers and agenda as well as Group Tickets.