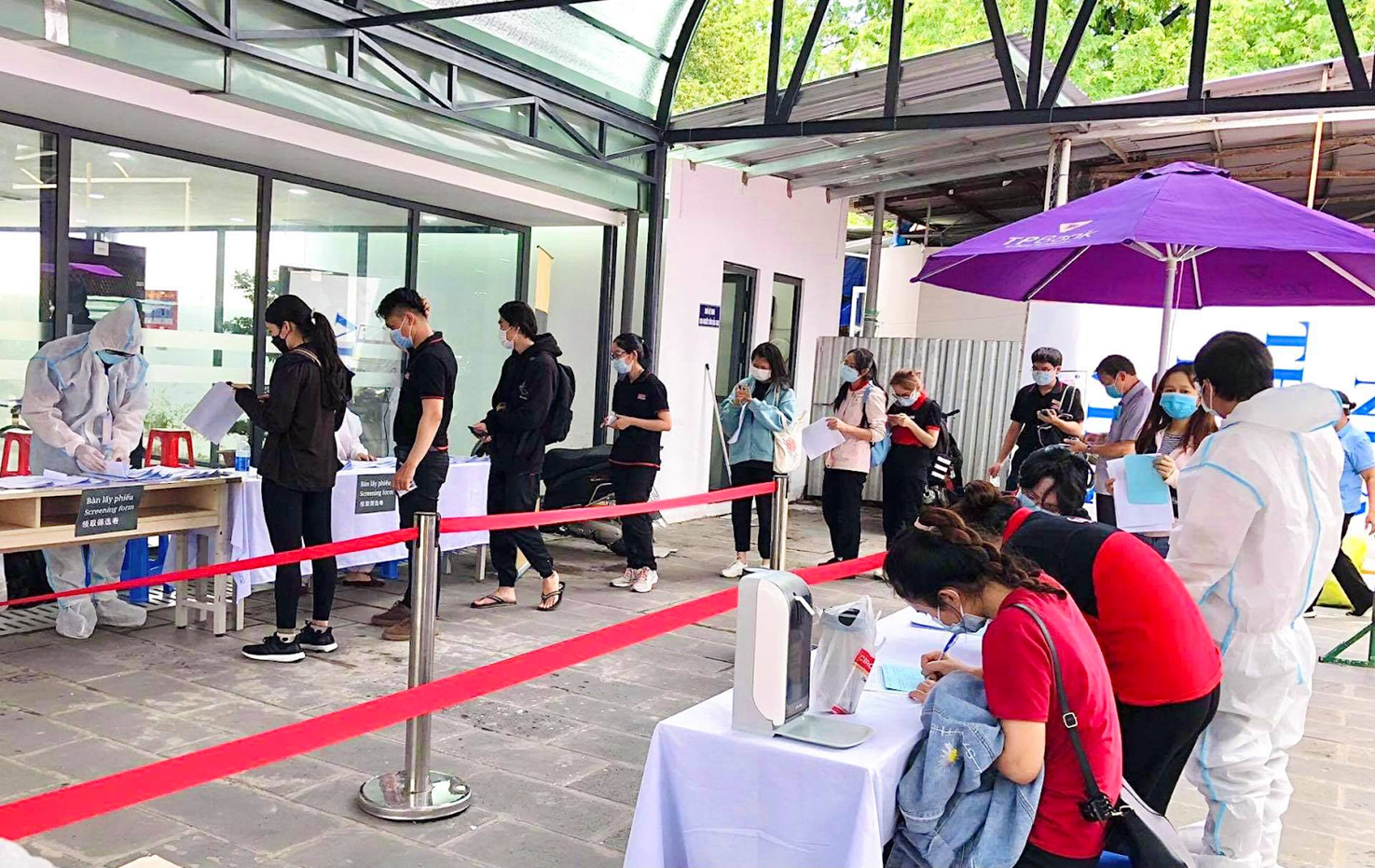 Dear SBG members,
We are pleased to announce the vaccination program sponsored by Van Thinh Phat Group for SBG's members, their families and their staff had taken place successfully on August 18, 2021 at Thong Nhat Hospital. 
For those who have vaccinated on Wednesday, we will keep you informed on your 2nd dose once the vaccination schedule is ready. 
On behalf of SBG and those who were vaccinated, we would like to thank Van Thinh Phat Group for sponsoring and organizing this vaccination program as well as Hong Kong Business Association Vietnam (HKBAV) for their support.