JINKO SOLAR HONGKONG LIMITED TO RECEIVE THE INVESTMENT CERTIFICATION FROM QUANG NINH PROVINCE, VIETNAM
Quang Ninh, 31st March 2021
To: Media partners & Publishers
Amata City Ha Long would like to announce officially about the Investment Certification Granting Ceremony on 31st March to the first FDI investor of Song Khoai Industrial Park – The Jinko Solar Hongkong Limited.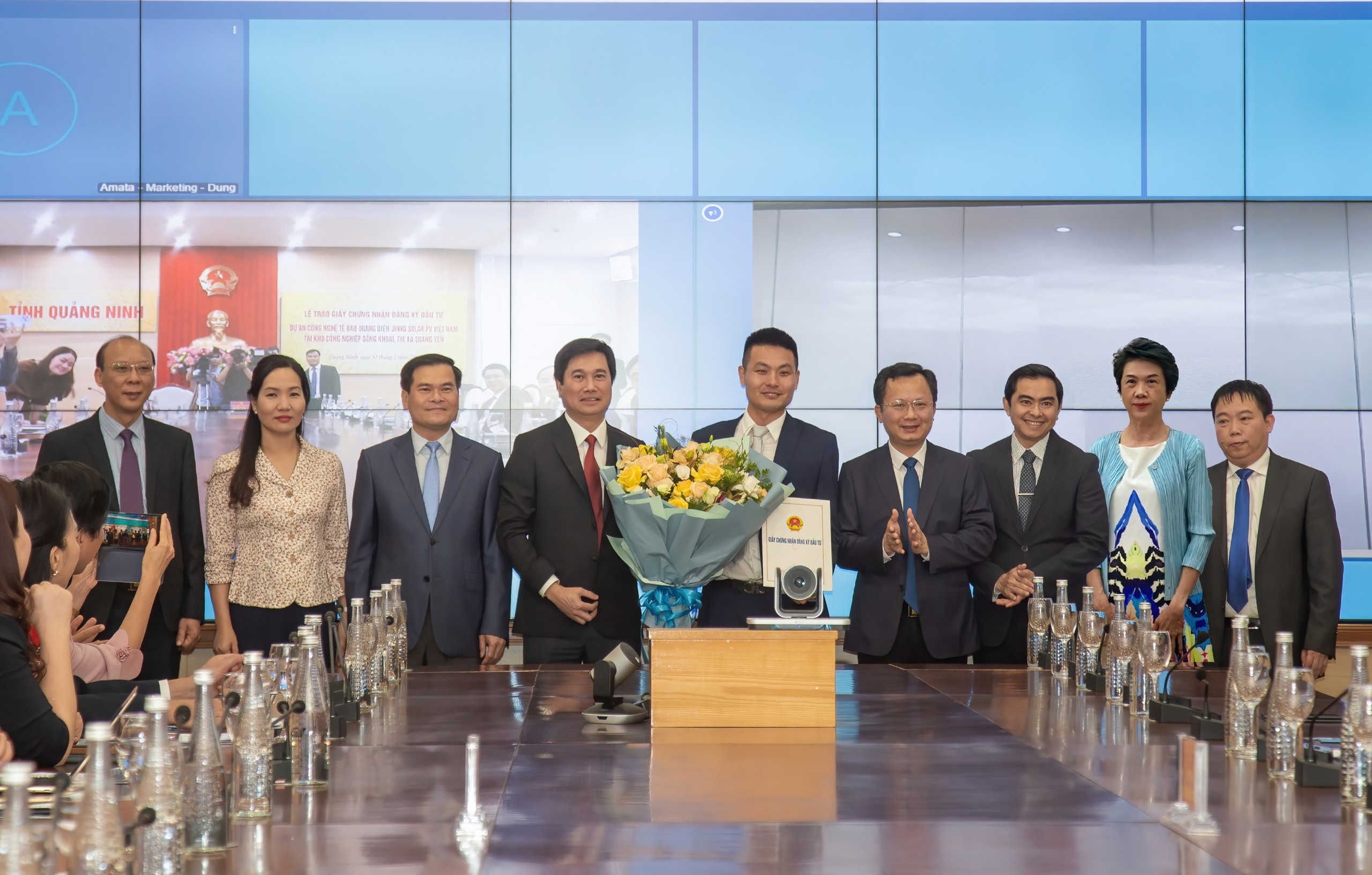 (Investment Certification Granted between Quang Ninh province, Jinko Solar and CEO of Amata VN and Amata City Ha Long)
Jinko Solar Hongkong Limited is one of the largest and most innovative solar module manufacturers in the world. Founded in 2006, officially listed on the stock exchange in New York – USA in 2010, the group owns 11 projects in worldwide, including factories in the US and Malaysia. The project in Quang Ninh – Vietnam is the 12th project, the 3rd factory and also the only smart factory project with the battery and module integration. With total capital registered nearly 500 million USD, Jinko Solar occupied around 32.6 hectares in Song Khoai Industrial Park, in Quang Yen Economic Zone, Quang Yen town, Quang Ninh Province. This major project expected for groundbreaking in April and planned to recruit more than 2,000 employees when coming into operation by end of Oct 2021.
In the ceremony, Mr. Huang Xing Jin, on behalf of Jinko Solar Hong Kong Limited shared his appreciation to the support from Quang Ninh province with the fast performance, high professionalism, even in the Tet holiday in Vietnam. Jinko Solar make sure to comply with the laws of Vietnam, take all the best efforts to coordinate with the investor of Song Khoai Industrial Park – Amata City Ha Long and authorities to follow strictly the schedule proposed.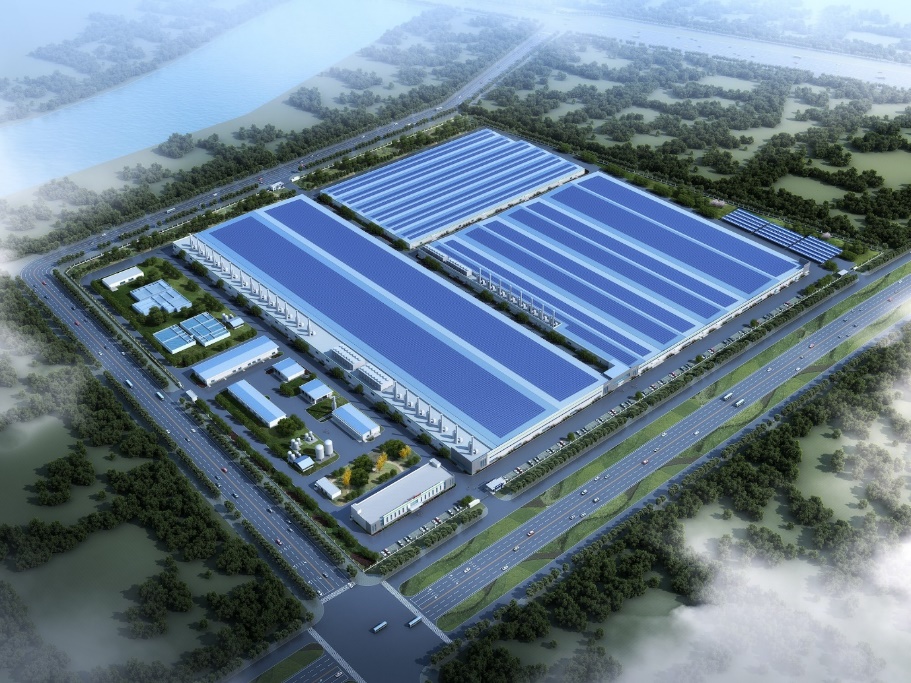 (3D images of Jinko Solar Smart Factory)
Ms. Somhatai Panichewa, CEO of Amata Vietnam Joint Stock Company, also appraised that Quang Ninh has proved the No.1 leading position in provincial competitiveness, an extremely attractive investment destination despite Covid19 difficult situation. The Jinko Solar project towards the high-tech industries, producing solar power, and is also one of the key factors in the group's strategy for future smart cities. With the expected production capacity of 1.2 billion USD / year, this FDI project will contribute significantly to the socio-economic development of Quang Ninh province in the near future.
At the end of the ceremony, Deputy Secretary of the Provincial Party Committee, Chairman of Quang Ninh People's Committee, Mr. Nguyen Tuong Van emphasized that the ceremony was the first step only, the implementation next stage is also very important when moving to the stage of effective production and business operation, to create benefits for both investors and Quang Ninh.