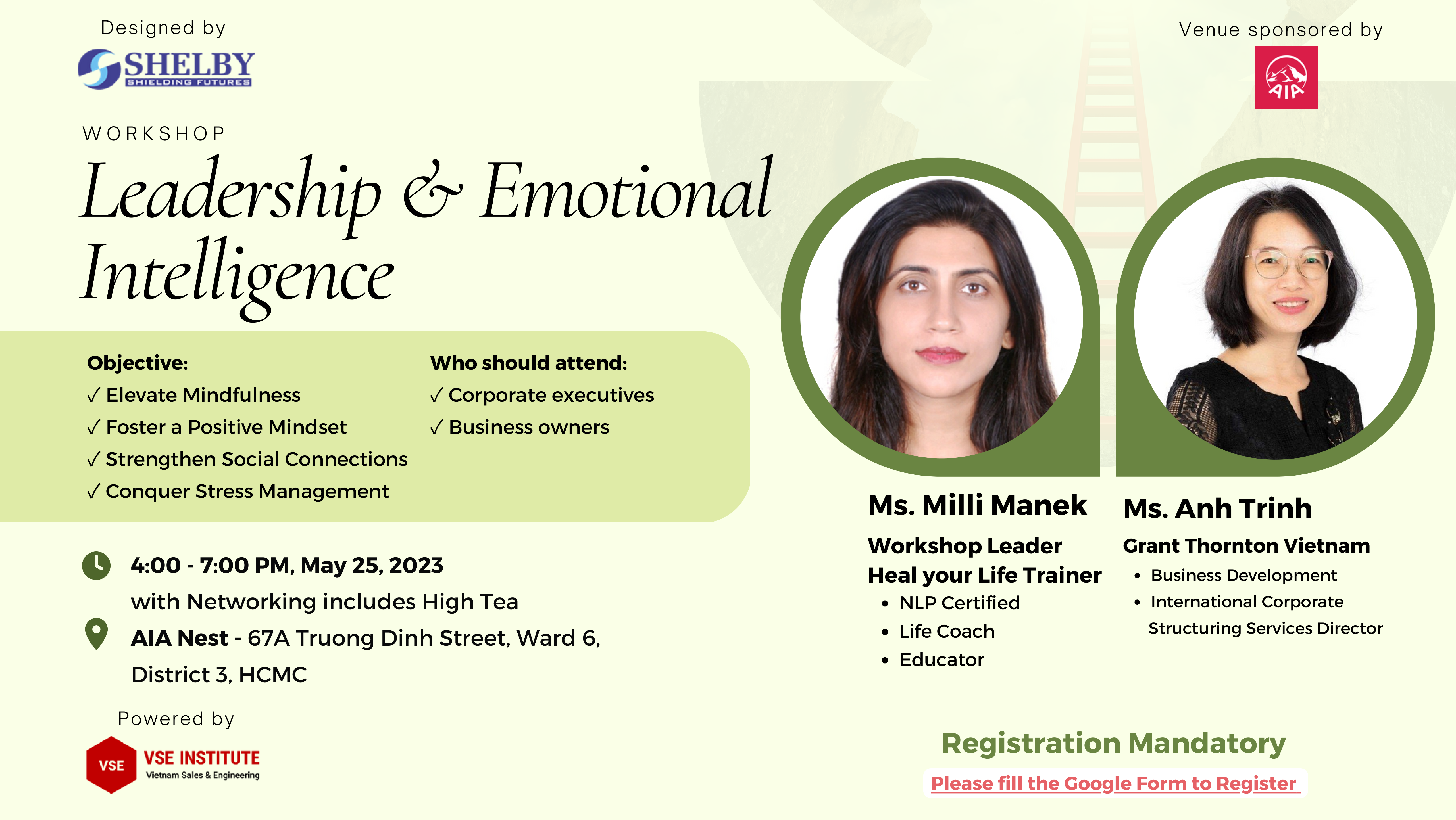 Elevate mindfulness, foster a positive mindset, strengthen social connections, and conquer stress management – all skills that are crucial for personal and professional success.
Led by experienced professionals who are passionate about helping others, this workshop provides practical exercises and activities that will help you develop your emotional intelligence and leadership abilities.
Join us on May 25, 2023, from 4:00 – 7:00 PM at AIA Nest, HCMC (67A Truong Dinh Street, Ward 6, District 3, HCMC). You will have the opportunity to network and enjoy high tea as well.
This workshop is for anyone who wants to invest in their personal growth and development, whether you are a student, professional, or simply someone who wants to improve their life. Don't miss this chance to become the best version of yourself. Sign up now and take the first step towards a more fulfilling life!
🛎 For more information about the event, please contact:
Ms. Nga: nga@shelbyglobal.com