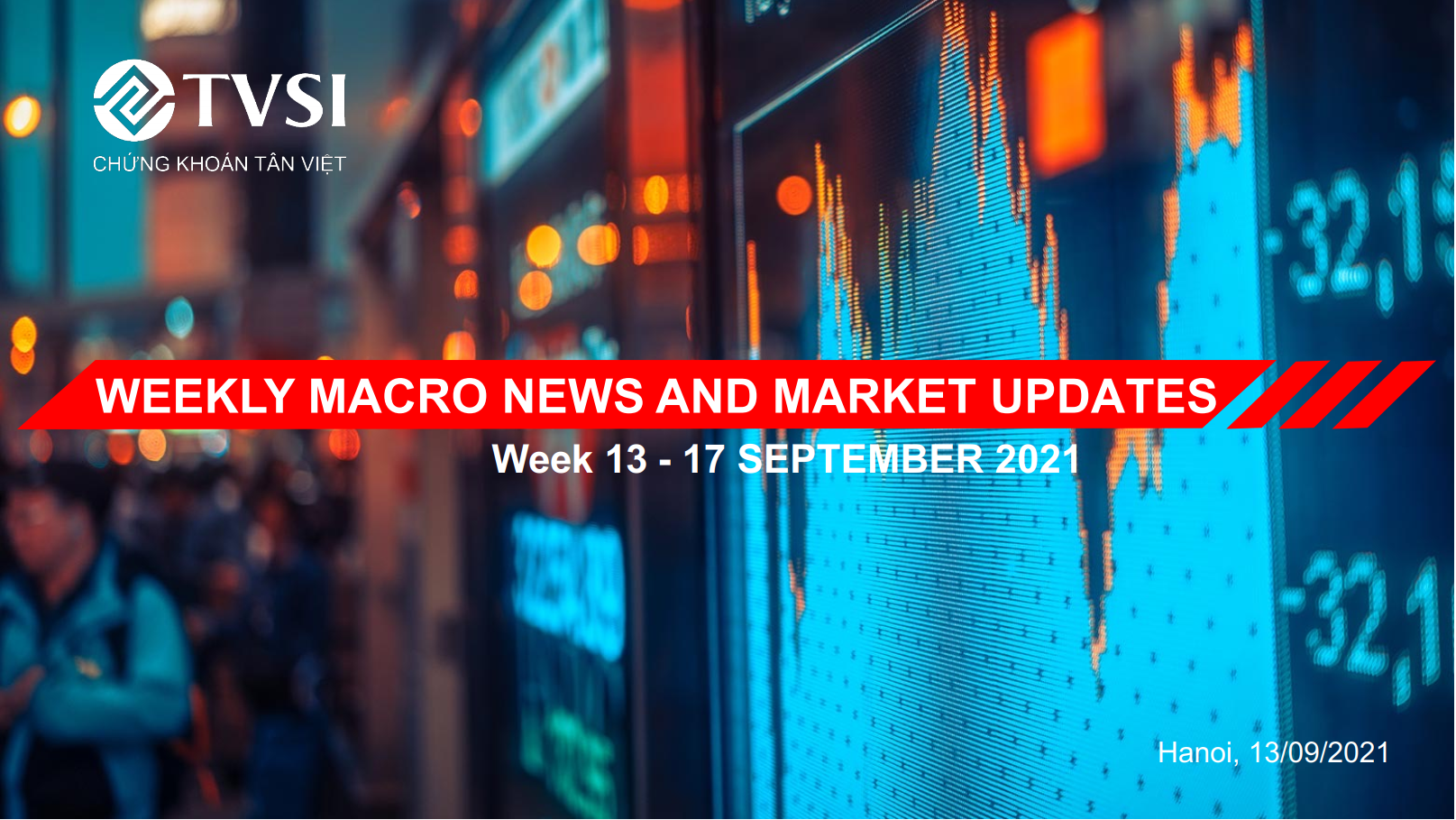 Dear all,
Singapore Business Group HCMC (SBG), supported by BS18 HCMC of Tan Viet Securities Incorporation (TVSI), is honored to share with you the Market Update & Macro Week 13 – 17/09/2021 (English version).
Macro News
2021F has a deficit of 3 billion USD, worry that inflation will increase at the end of the year due to the continued increase in import.
Difficult business environment for FDI enterprises, it is forecasted that registered FDI will continue to decline in Q4.2021
Market Updates
VN-Index increased by 0.8%, P/E recorded at 16.1x
Telecommunications group increased sharply by 8.9% in the past week
Cash flow spiked into Basic Resources and Financial Services
Foreign investors net sold 550 billion VND, accumulated net selling more than 40,000 billion VND
Technical Analysis
VN-Index forecasts that the sideways phase will end next week
Industry Performance Pivot Chart – Resource sector group strongly recovers
The performance chart of VN30 basket stocks – The recovery was widespread, except for key stocks
Summary
Currently, Ho Chi Minh City is planning to reopen the economy with 3 phases, specifically phase 1 (expected 16.9 – 31.10). deployed in highly secure areas. Phase 2 (expected October 31 – January 15, 2022) adds a number of fields such as: on-site dining, outdoor sports, entertainment with the number of less than 20 people, participants must have a Covid green card. . Phase 3 (expected after January 15, 2022), if the epidemic develops according to the control plan, TP will open all ctivities of the economy, especially for karaoke, dance halls, bars, etc. massage, requiring attendees to have a Covid green card. The reopening of the area currently at the center of the epidemic shows that the Government is turning to a strategy of living with Covid-19. This is a positive factor for businesses that are heavily affected by Directive 16 such as Fisheries, Textiles, and Wood, etc. However, the possibility of a re-epidemic outbreak is a risk that should be noted. Besides, the resumption of the economy may also cause a part of cash flow from the stock market to shift to other activities such as business, real estate, etc. Along with the poor forecast Q3.21 reporting season. positive before the impact of the epidemic, the above factors will put pressure on the market in the coming time.
Sources: Tan Viet Securities Incorporation (TVSI)