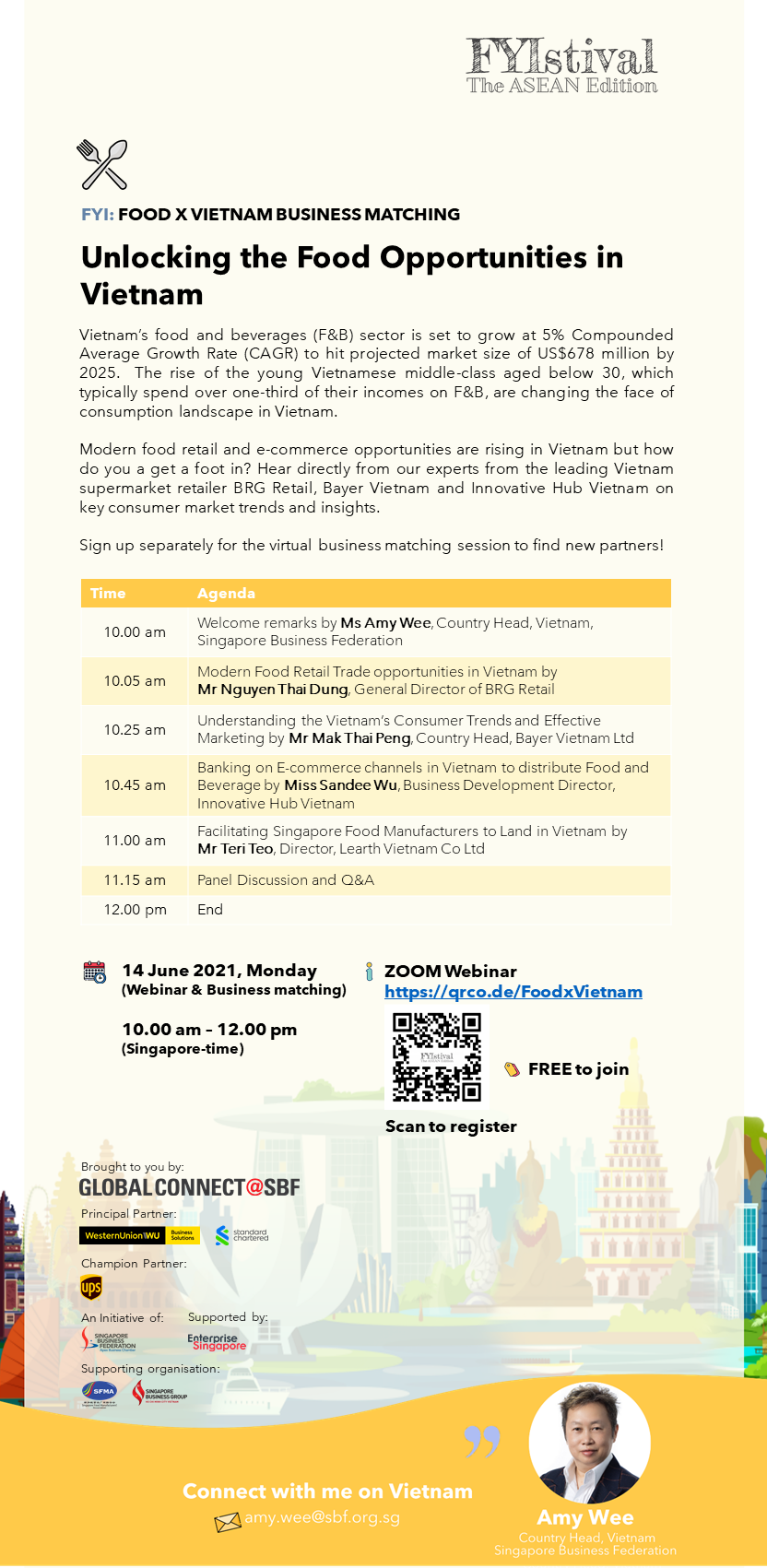 FYI: FOOD X VIETNAM BUSINESS MATCHING
Unlocking the Food Opportunities in Vietnam Vietnam's food and beverages (F&B) sector is set to grow at 5% Compounded Average Growth Rate (CAGR) to hit a projected market size of US678 million by 2025. The rise of the young Vietnamese middle-class aged below 30, which typically spend over one-third of their incomes on F&B, is changing the face of the consumption landscape in Vietnam.
Modern food retail and e-commerce opportunities are rising in Vietnam but how do you a get a foot in? Hear directly from our experts from the leading Vietnam supermarket retailer BRG Retail, Bayer Vietnam and Lazada Vietnam on key consumer market trends and insights.
Sign up separately for the virtual business matching session to find new partners!
Date: 14th June 2021, Monday (Webinar & Business Matching)
Time: 10:00 AM – 12:00 PM