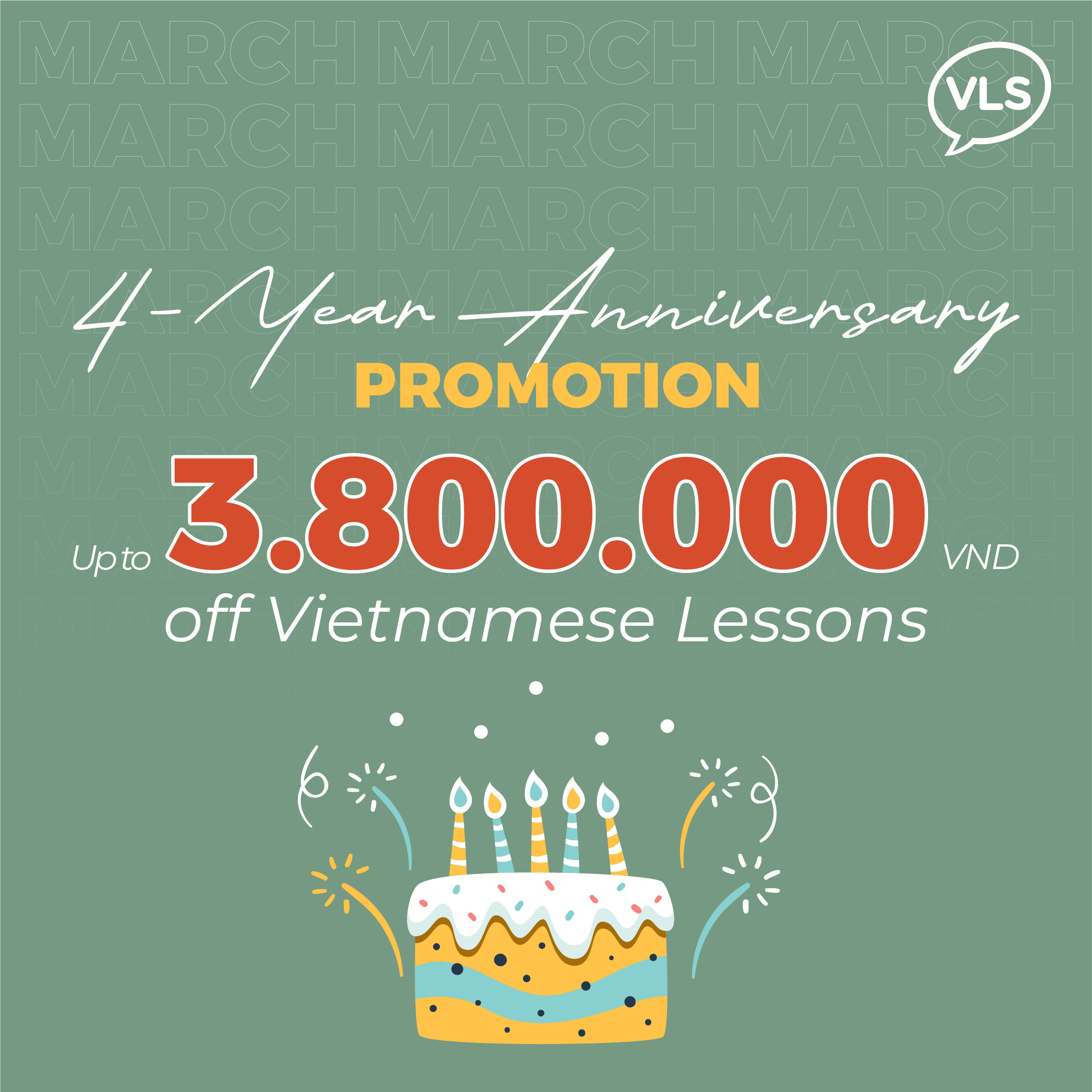 It's OUR 4th birthday, but we have GIFT for YOU!
We're thrilled to announce that our District 7 Office is celebrating its 4th anniversary this month. On this special occasion, we would like to express our sincere gratitude to you for your continued support. And we are very thankful for the opportunity to be a part of your language learning success.
It is our birthday, but we've got something for you.
ENJOY up to 3,800,000 VND off Vietnamese lessons and help our environment.
️
Every purchase of our Vietnamese language courses contributes to our reforestation fund to plant 1500 trees in Bến En National Park.
VLS's Vietnamese Language Courses:
Contact us for more details:
(+84) 909 581 787
contact@vlstudies.com
District 1 Campus: 45 Đinh Tiên Hoàng, Bến Nghé Ward, District 1, HCMC
District 7 Campus: 82 Nam Phúc – Le Jardin, C Street, Tân Phú Ward, District 7, HCMC