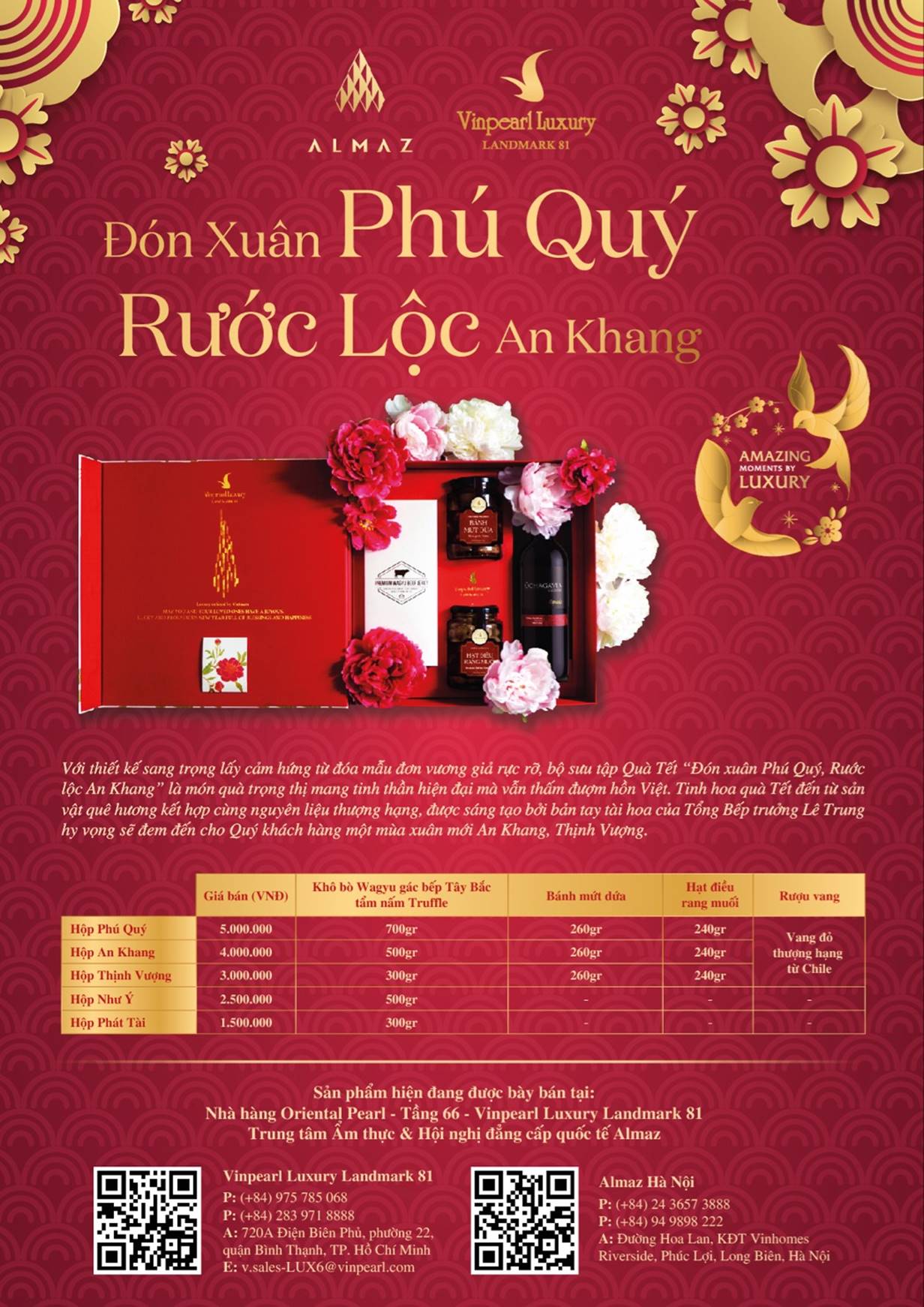 Vinpearl Luxury Landmark 81 Tet Hamper
(Vietnamese below)
Wishing our special guests a prosperous and happy new year, Vinpearl Luxury Landmark 81 and Almaz are honored to introduce our premium Tet gift set, which is delicately designed and consists of exquisite homemade products.
– Inspired of the beautiful blooming peonies, Vinpearl Luxury would like to send wishes of a happy future and good luck to every dear guest, as the name of each set in our collection: Phu Quy – An Khang – Thinh Vuong – Nhu Y – Phat Tai
– With the splendor combination of high-class ingredients and traditional Vietnamese cuisine marking the name of Vinpearl Luxury, you can enjoy the finest flavors enhanced by our talented Executive Chef Le Trung and his passionate associates.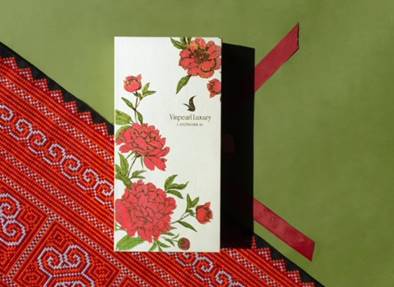 Enjoying the charming scent of pecan wood in Vietnam Northwestern-style dried Wagyu beef with luxurious truffle and sweet pineapple pies beside glasses of premium wines from Chilean valleys, you can experience the traditional Tet holidays in your own way.
– With limited quantity, this is a definitely must-have gift set for gourmets during the holidays of Year of the Tiger 2022.
ONLY FROM VND1.500.000/ BOX
Reservations here:
Inbox: : http://m.me/vpluxurylandmark81
Hotline: 028 3971 8888
More information about festive events & promotions: https://bit.ly/LM81-FestiveseasonBrochure
---
ĐÓN XUÂN PHÚ QUÝ, RƯỚC LỘC AN KHANG
Mang ý nghĩa trao tặng nhau những điều tốt đẹp, an lành, mong ước một năm mới bình an; Vinpearl Luxury Landmark 81 và Almaz hân hạnh mang đến bộ Quà Tết cao cấp "Đón Xuân phú quý, rước Lộc an khang" được thiết kế tinh mỹ cùng những sản phẩm homemade vô cùng chất lượng.
– Lấy cảm hứng từ những đóa hoa mẫu đơn vương giả đang đua nở rực rỡ, Vinpearl Luxury mong muốn gửi gắm lời chúc về một tương lai viên mãn và may mắn tới mọi khách hàng thân yêu giống như chính tên gọi của mỗi hộp quà trong bộ sưu tập: Phú Quý – An Khang – Thịnh Vượng – Như Ý – Phát Tài.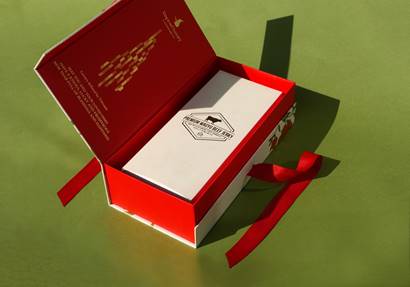 – Với khúc biến tấu tài tình từ sự kết hợp giữa nguyên liệu đỉnh cao và ẩm thực Việt truyền thống đã làm nên thương hiệu của Vinpearl Luxury, Quý khách sẽ được thưởng thức những mỹ vị thân quen được nâng tầm dưới bàn tay tài hoa của Tổng Bếp trưởng Lê Trung và đội ngũ giàu đam mê.
Cùng thưởng thức hương thơm nồng nàn khói gỗ hồ đào từ Khô bò Wagyu gác bếp Tây Bắc, tẩm nấm truffle thượng hạng, và những chiếc bánh dứa thơm bùi bên ly rượu vang thượng hạng mang phong vị của những thung lũng trù phú xứ Chile. Mỗi gói quà chắc chắn sẽ đem lại hương vị Tết cổ truyền độc đáo dành riêng cho bạn.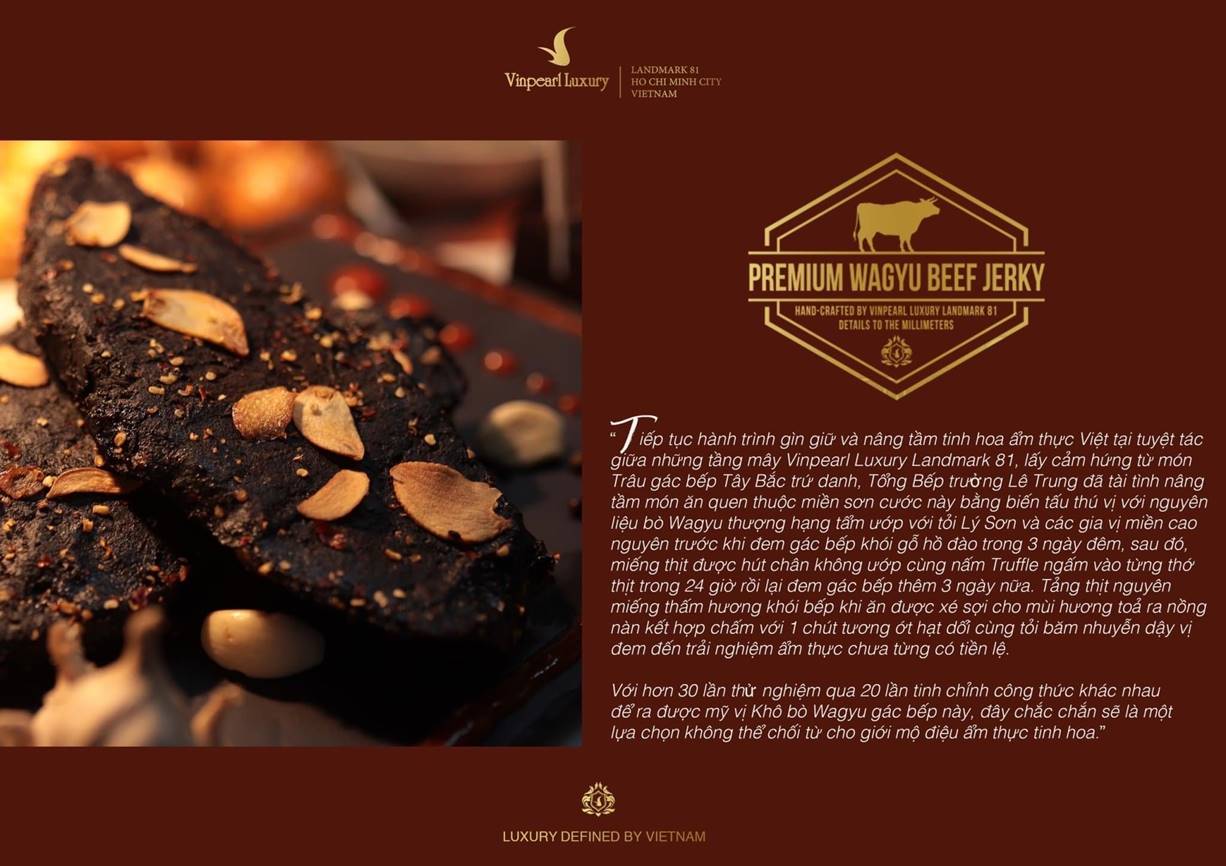 – Với số lượng mở bán giới hạn, đây sẽ là lựa chọn không thể chối từ của giới mộ điệu ẩm thực tinh hoa dịp Tết Nhâm Dần 2022.
Giá chỉ từ 1.500.000 VNĐ/hộp.
Thông tin booking tại:
Inbox: : http://m.me/vpluxurylandmark81
Hotline: 028 3971 8888
Tham khảo thêm những chương trình đặc sắc & trọn bộ ưu đãi tại đây: https://bit.ly/LM81-FestiveseasonBrochure