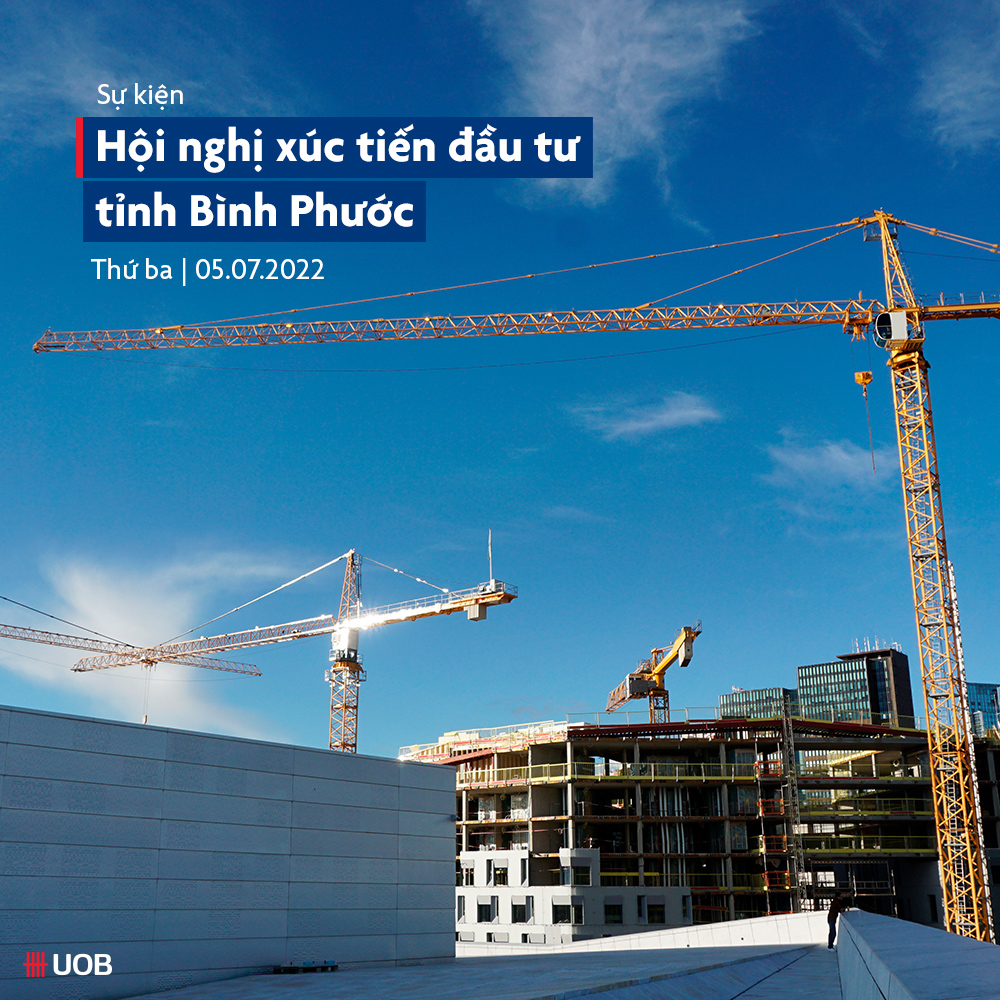 The investment promotion conference between Binh Phuoc Province and Singapore Businesses, Partners in Binh Phuoc Province.
Time: 08:00 am, 05 July 2022
Venue: 8th floor, the Hall of Political school, Truong Chinh street, Tan Phu ward, Dong Xoai city, Binh Phuoc province.
——————
Hội nghị xúc tiến đầu tư giữa tỉnh Bình Phước và các doanh nghiệp, đối tác Singapore tại tỉnh Bình Phước
Thời gian: 08h00, ngày 05 tháng 07 năm 2022
Địa điểm: Lầu 8, Trung tâm Hội nghị Trường Chính trị tỉnh, đường Trường Chinh,  phường Tân Phú, thành phố Đồng Xoài, tỉnh Bình Phước.