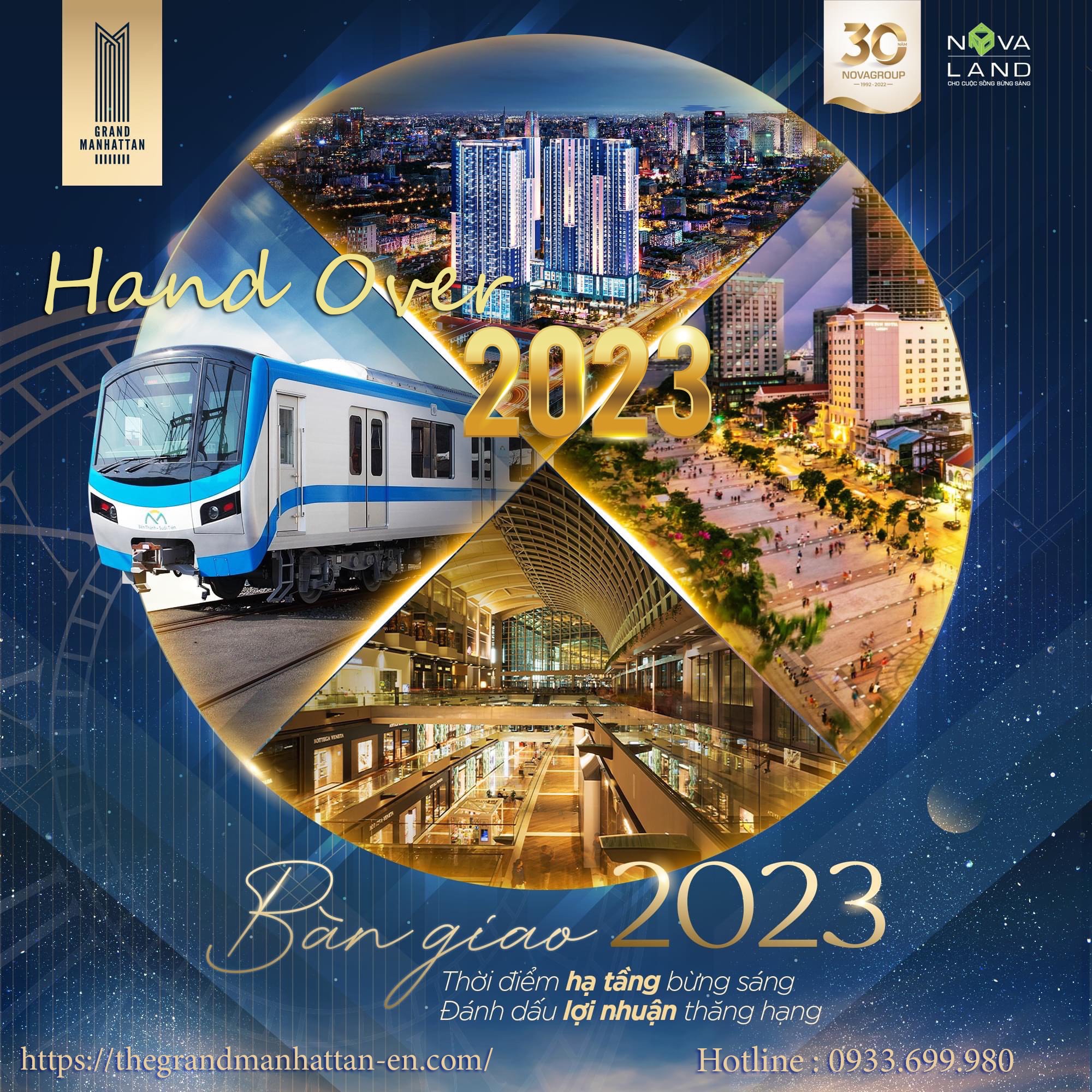 THE GRAND MANHATTAN: RESIDENCE LOCATED IN THE CENTER OF DISTRICT 1
🏵Home in DISTRICT 1 with well-developed infrastructure.
🏵Home in DISTRICT 1 with surrounding facilities.
🏵Home in DISTRICT 1 with abundant liquidity.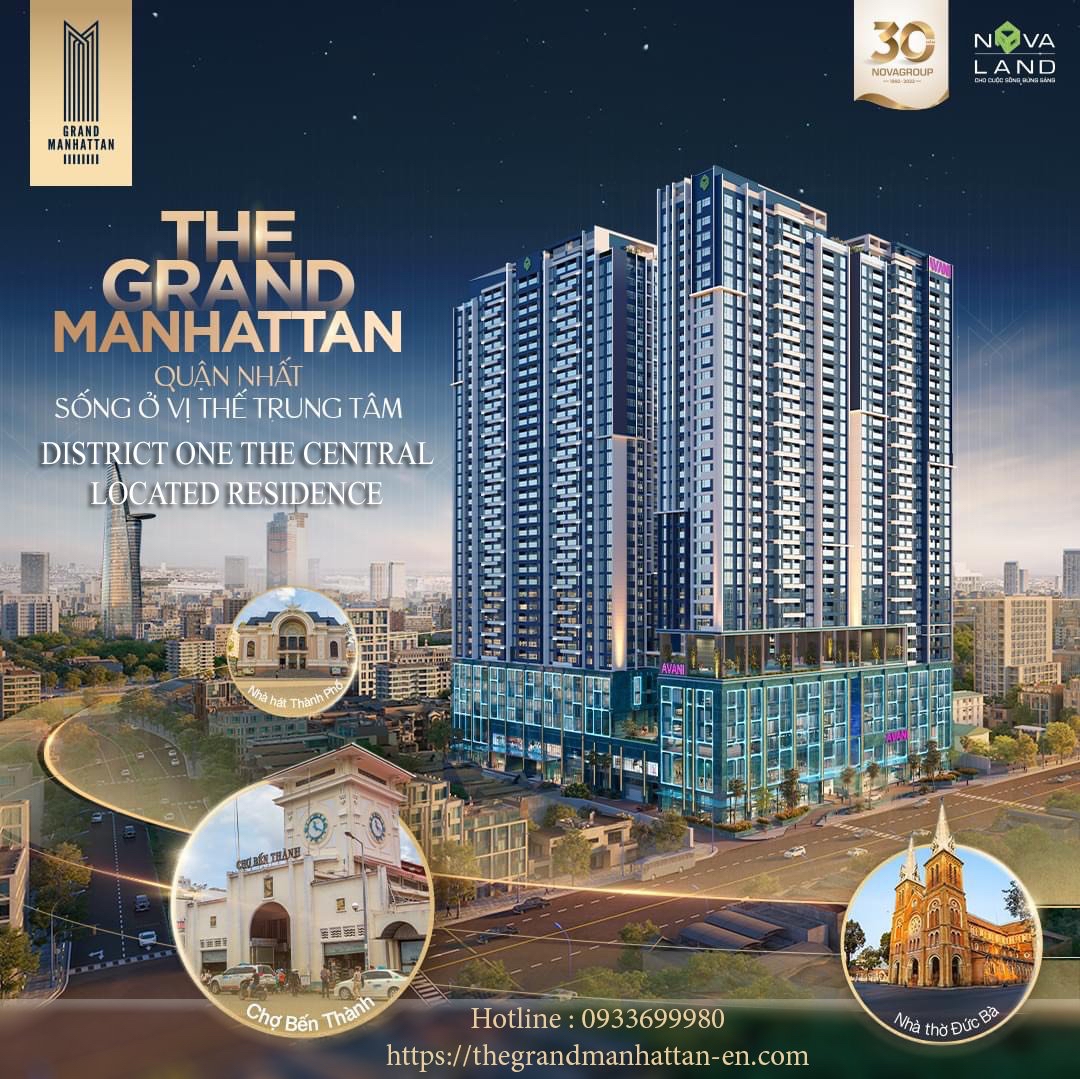 Those are the three countless values of a property located in the "center of the CBD", which explains why property in District 1 is continuously setting new price peaks.
Privileges Value that The Grand Manhattan offers:
Location value- Located in the heart of District One, with two frontages of Co Giang and Co Bac Street, The Grand Manhattan becomes the central hub, easily connecting traditional values such as Ben Thanh market and 23rd September Park with the modern flow of lifestyle from Nguyen Hue Walking Street, the financial street, and plenty of 5-star hotels.
Investment value: The combination of international 5-star standards of Avani hotel and The Grand Manhattan contributes to highly potential investment value.
Lifestyle Value: The Grand Manhattan is more than just a place to live, it is a place to affirm the owner's lifestyle, a place to realize their favorite architectural concepts, a place to mark a milestone of their success, and a place to build their prominent image and social status, and above all, a place to elevate the lifestyle values for the whole family.
Prestigious developer: The Grand Manhattan developed by Novaland Group – A member of Novagroup– Novaland Group is a leading prestigious brand in the real estate investment and development industry in Vietnam.
As the land fund is shrinking, the number of residences in The Grand Manhattan is also limited over time. Find out now!
Disclose Exclusive Privileges Only at The Grand Manhanttan and Special Sale programs at Novagroup's 30th birthday anniversary:
– Designated parking space in the center of District 1, where "an inch of soil is an inch of gold"
– 5-year stay in NovaGroup hotel resort or 5-year membership at PGA Ocean Golf course at NovaWorld Phan Thiet.
– Upgrade to the Platinum member- NovaLoyalty member to enjoy more benefits with a 5% discount for 02 new properties of Novaland Group.
– COMMITTED RENTAL fee up to 3000USD/MONTH during 3 years, payment 6 months per time
Extremely limited slot!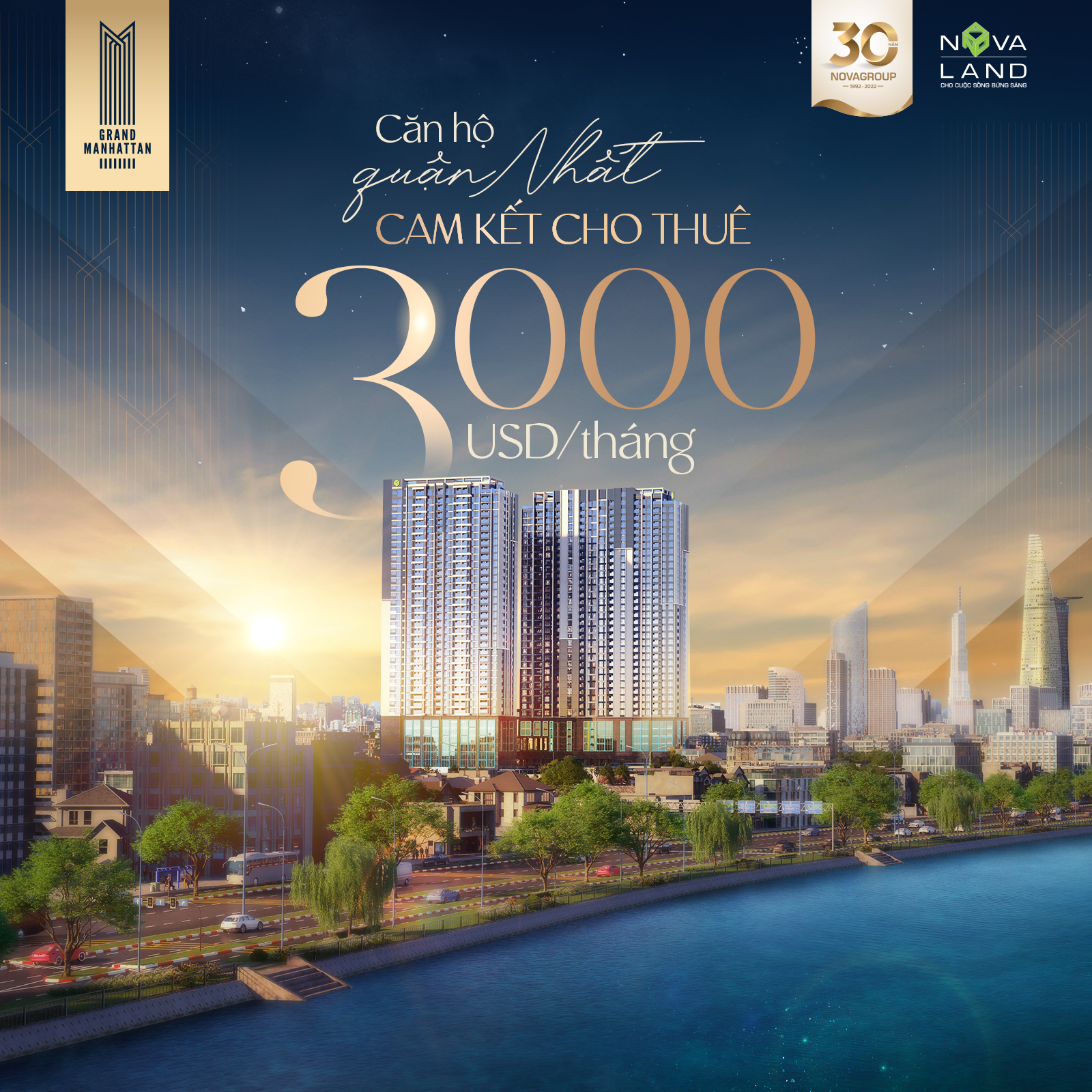 For Future information please contact:
–  Ms. Duyen (Jenny) Nguyen +84 93 369 99 80 – Senior Manager of Novaland Group
– Email: duyen.nguyenthi@novaland.com.vn
– Website: https://thegrandmanhattan-en.com/