The Makeover, organized by Talentnet, is not another generic business event but will bring unprecedented experiences with a world-class line-up of speakers on innovation topics.
On October 18 & 19, 2023, an event called The Makeover will take place in HCMC with the focus on business innovation. A lineup of 20+ top-notch speakers who are leading innovation strategists from around the world will share 12+ engaging topics that spark agile change and innovation for business enhancement.
Andreas Ekström – a distinguished TED Talk speaker has spoken in over 30 countries, a journalist and author focusing on the online world, media, and digital equality. His journalistic approach, combined with his dynamic delivery has made Andreas one of Europe's most sought-after futurists. At The Makeover, Andreas will provide a global perspective for Vietnamese businesses on the journey towards sustainable innovation, balancing advanced technology with optimizing human potential.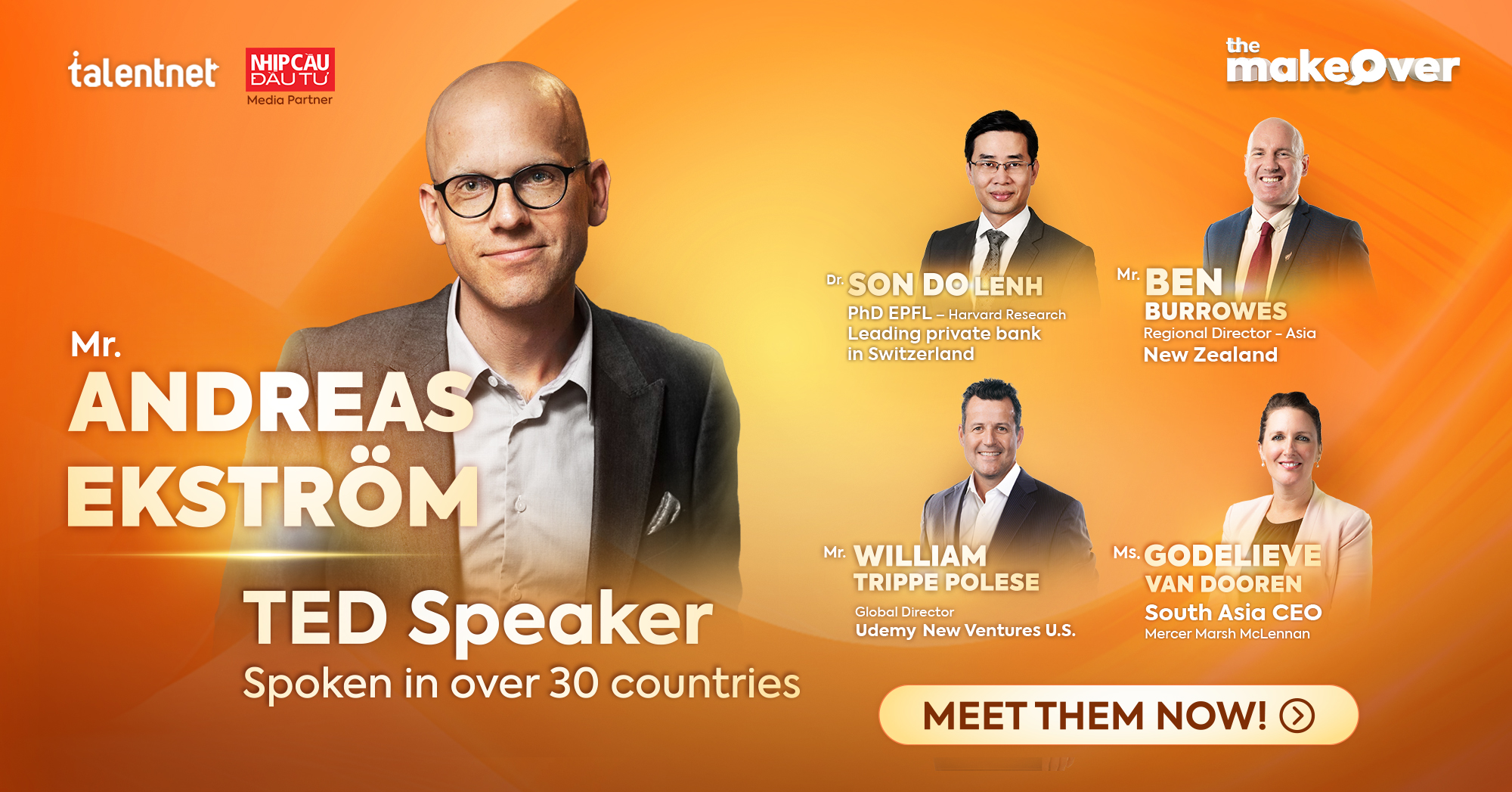 The Makeover brings up a stellar line-up from Switzerland, U.S., New Zealand, and Singapore. Our world-class speakers will certainly contribute diverse perspectives and global mindset on innovation, alongside speakers from leading businesses in Vietnam such as ACB, AIA, Bosch, Home Credit, HSC, PepsiCo Foods, PNJ, Potential Lab, Tiktok, Unilever, etc.
For more information and to register for The Makeover, please visit:  https://bit.ly/45ZZxTR
Registration deadline: October 15, 2023.