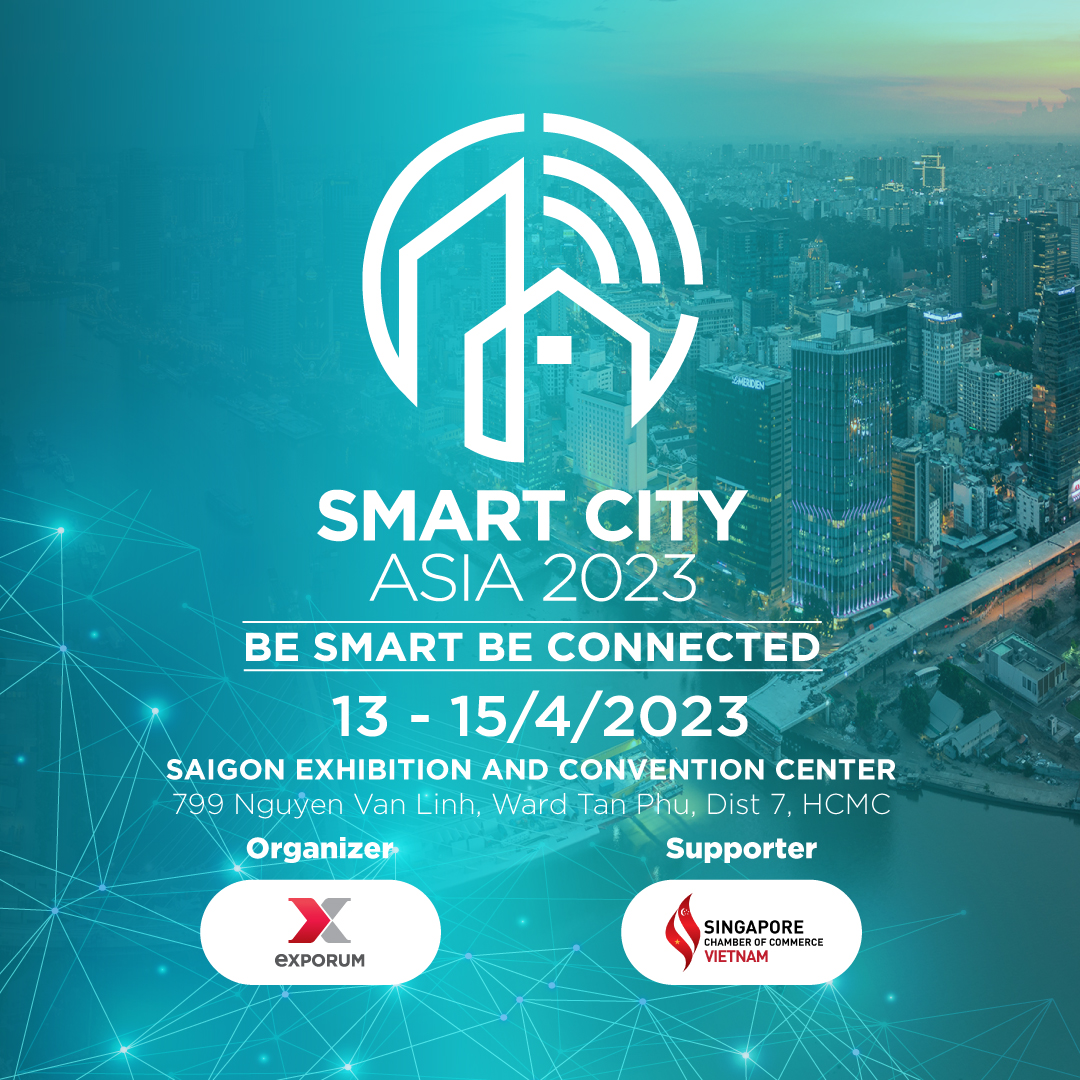 Vietnam is conducting a full-scale project for developing all sectors of a smart city. SMART CITY ASIA is a Professional Trade Show with the participants are top International enterprises and Vietnam leading companies in the industry – showcasing their latest product and technology to the city development.
SMART CITY ASIA 2023 (Expo + Conference):
– Time: April 13 – 15, 2023.
– Place: SECC (Nguyen Van Linh Street, Dist 7).
– Exhibition Scale: 450 Booths.
– Exhibition Field: Technologies, Smart City, Smart Home, Smart Building, Smart Solutions, Cloud, Security Solutions, Data Management, Energy Solutions, LED, Solar, AI, IoT, 5G.
– Concurrent Events: National conference, Seminar program, Business Matching, Product demo zone.
How to apply: https://smartcityasia.vn/en/how-to-apply/
We believe that Singaporean businesses will benefit greatly from this opportunity to expand their brands in Vietnam.
Participation Inquiry – Smart City Asia 2023 Secretariat:
M: 0942 547209 (Hailey)
T: 028 3823 6065
Email: ace@exporum.com