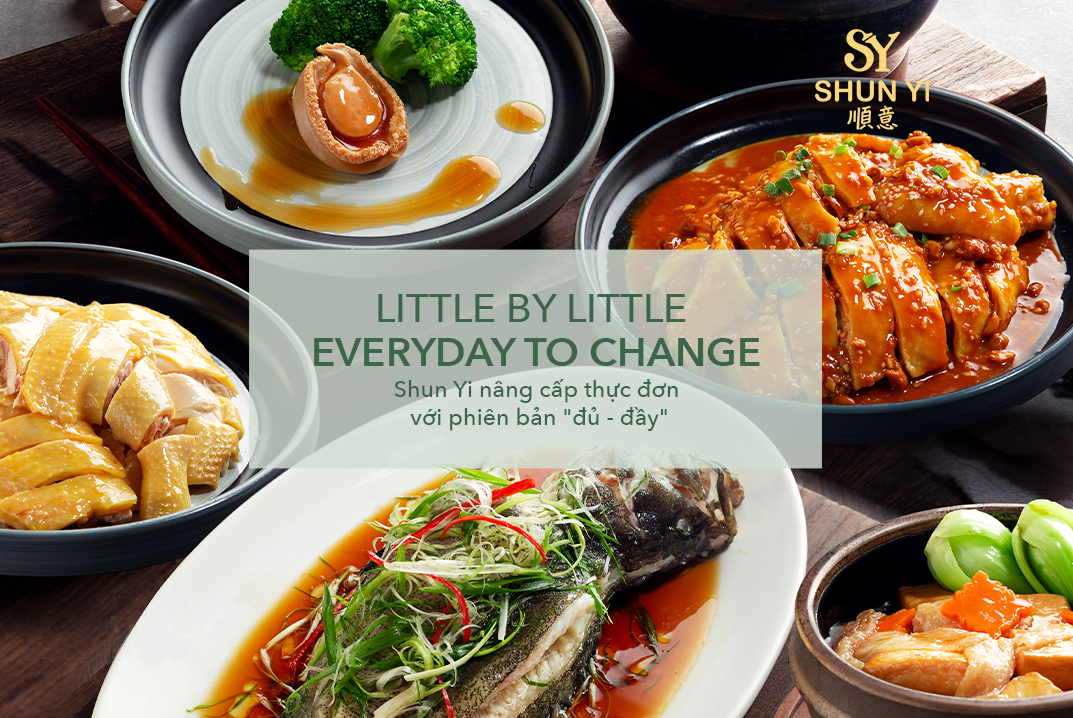 Shun Yi has released numerous enticing new flavors in an effort to introduce diners to fresh cuisine and contribute to enhancing their dining experiences culinary.
A subtle fusion of ingredients that mixes pure classic flavors with liberal current characteristics may be found on the upgrading menu. The menu offers a harmony and convergence of elements that form the ultimate eating experience, allowing you to unwind and enjoy top-notch cuisine, thanks to the chefs' Shun Yi innovation.
Discover the new "colors" in the upgraded menu right away and get a taste of the distinctive Cantonese cuisine.
——————
Shun Yi đã chính thức "lên kệ" nhiều hương vị mới hấp dẫn với mong muốn mang đến những làn gió mới cho thực khách và góp phần làm phong phú hơn những lần trải nghiệm ẩm thực.
Thực đơn với phiên bản "đủ – đầy" là sự đan xen màu sắc hương – vị đầy tinh tế giữa những hương vị truyền thống thuần túy và nét phóng khoáng của hiện đại. Qua đó, cùng sự sáng tạo được đúc kết từ những đầu bếp Shun Yi, thực đơn chắc chắn sẽ làm nên trải nghiệm ẩm thực hoàn hảo để bạn có thể thoải mái thong thả buông mình vào hương vị ẩm thực ở một phiên bản tốt hơn.
Khám phá ngay để bạn có thể tận hưởng phong vị Quảng Đông độc đáo qua những "gam màu" mới lạ trong thực đơn "đủ – đầy"
CLICK NGAY ĐỂ BIẾT THÊM CHI TIẾT!