Sheraton Saigon Hotel & Towers Kicks Off The Holiday Season With Enticing Festivities
Sheraton Saigon Hotel & Towers invites you and your dearest ones to immerse in the magical atmosphere of the holiday season over a selection of enticing festivities. Create lasting memories with top-notch gastronomy offered throughout the hotel venues including Saigon Café seafood buffet restaurant, Li Bai Cantonese restaurant, Level 23 Signature restaurant and Nighstpot, or dine on delicious takeaway sets delivered to your doorsteps, and a series of fun-filled activities to enjoy in the company of friends and family at one of the top local attractions of the city.
Saigon Café is without a doubt the ideal place for a grand celebration this festive season. Bring in the whole family and indulge in the flavors of togetherness over extensive buffets featuring traditional festive highlights such as roasted turkey with apple-celery stuffing and giblet gravy sauce, oven roasted whole US prime rib, pan-fried foie gras, cook-to-order action station with premium selections of seafood including flambéed lobsters, King crab legs, scampi and river prawns. Go for the dessert corner and refresh your taste buds with delicate sweet treats and immerse in the spirit of the holiday with jolly Christmas Carols performed by the hotel choir and other fun-filled entertainments for the kids!
For a cozy and intimate Christmas gathering, Li Bai is thrilled to introduce an exclusive 7-course dinner menu, featuring imported scallops, Grouper fish, ox tail double boiled with Chinese herbs soup and many other authentic Cantonese delights. Throughout the month of December, the restaurant offers a premium À La Carte menu featuring over ten scrumptious dishes highlighting Wagyu tenderloin pan-fried with black pepper sauce, deep-fried Cod fish deep fried in special sauce, steamed Canadian lobster with young ginseng and scallions, roasted pigeon stuffed with abalone, stir fried Norway crab with spicy sauce, Peking duck with caviar, and gratinated Alaskan King Crab legs with Singapore pepper sauce.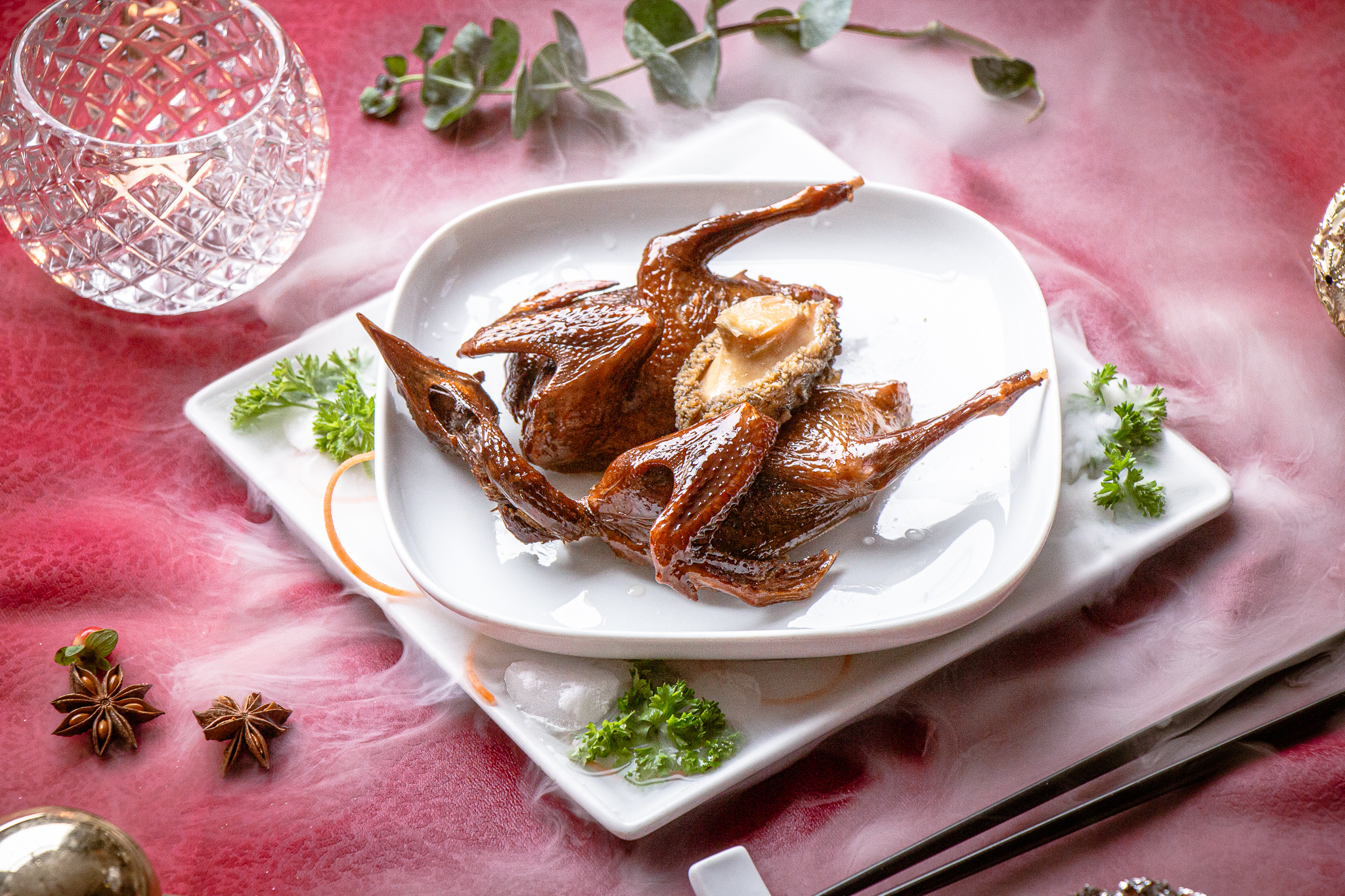 Set on top of Sheraton Saigon, Level 23 Signature is perfect for a mesmerizing Christmas or New Year's Eve dinner offering panoramic skyline view and sunset scenes in the intimate setting. Treat yourself and your beloved to a selection of 5-course set menus, curated from the finest ingredients by our culinary experts. Gastronomes can expect a variety of flavor quintessences highlighting buffer-aged U.S beef tenderloin, French Belon oyster, oven-baked cod fish, Japanese Wagyu beef tenderloin, fresh Canadian lobster thermidor, pan-seared Hokkaido scallop and irresistible desserts for a sweet ending to the night.
Atop the 23-stories tall Sheraton Saigon, with unbeatable180-degree views of Ho Chi Minh City, Nightspot is a place to be for any festive glory. The floor-to-ceiling windows offer a jaw-dropping view with a vibrant atmosphere, while the impeccable menu featuring hyper-seasonal dishes invites you to gaze, wine, and dine. The sensational live music band will stir up the crowd and indulge you with their catchy sound. Here is set to be a night to remember. Let's toast to 2022!
For a cozy and merry home dining experience, Sheraton Saigon also curates a vast variety of takeaway offerings highlighting the festive takeaway sets for family featuring tantalizing Western and Asian delights such as Whole Roast Us Turkey, Glazed Honey Ham, Roast Beef Ribeye, Cajun Spiced Salmon Fillet, Dim Sum Selection, Peking Duck combo and a Korean BBQ feast accompanied by a selection of soups. Add a sweet note to your home celebration with our artisanal Yule log collection, with four decadent editions including Green Tea yule log, Red Velvet Yule log, Almond Dark Chococolate log and a Chocolate Hazelnut Yule log. If you are looking for a perfect gift for a loved one, a special family member, or a valued client during the festive season, our Christmas hamper comes in two selections featuring handcrafted sweet treats, a souvenir Sheraton bear and a selected sparkling wine or red wine.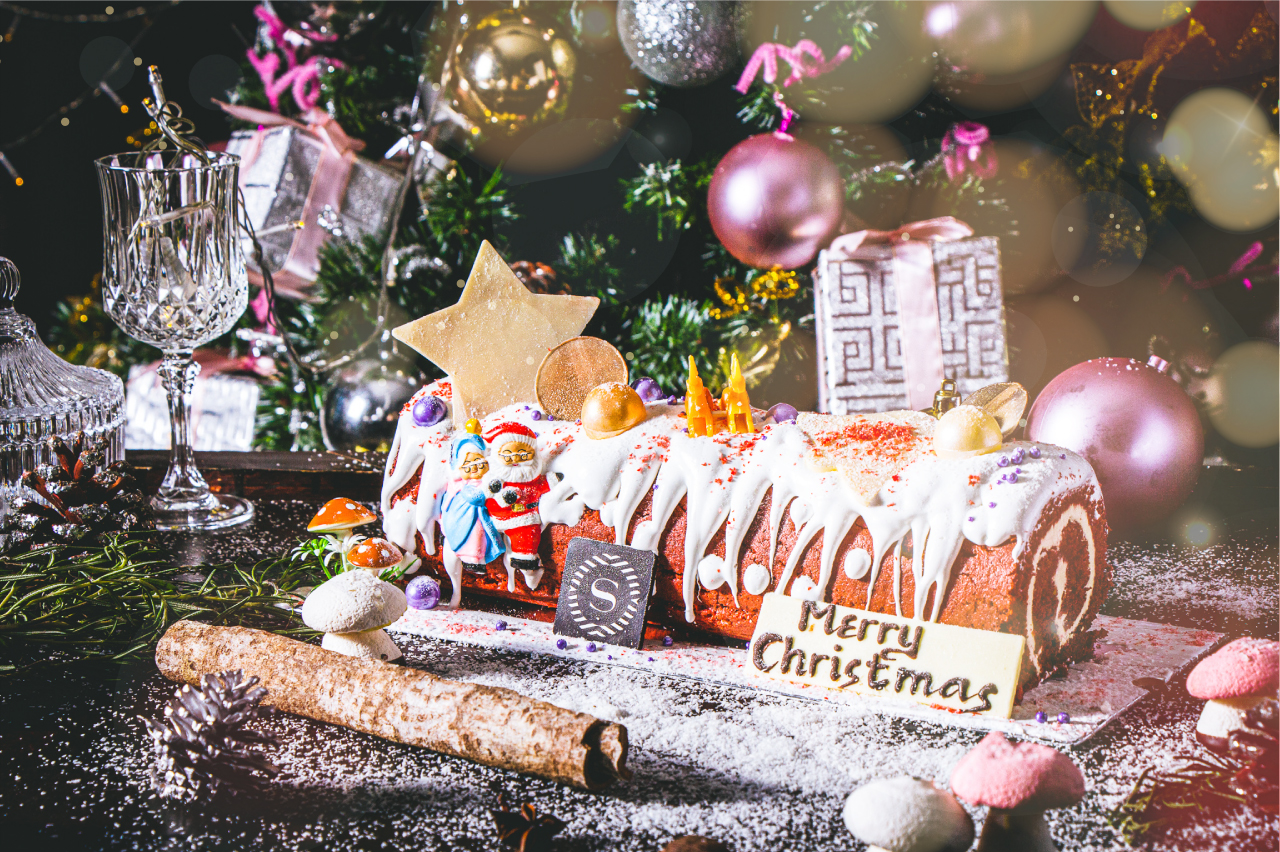 Guests can order by contacting the hotel directly through telephone at (+84) 28 38272828 or email address sheratonsaigon.com, or visit the giant Gingerbread House at the hotel lobby to pick up. The door-to-door delivery service is also available at your request.
Please follow this link for further details on our Festive Season dining highlights: https://bit.ly/SGNSI_Festive_EN