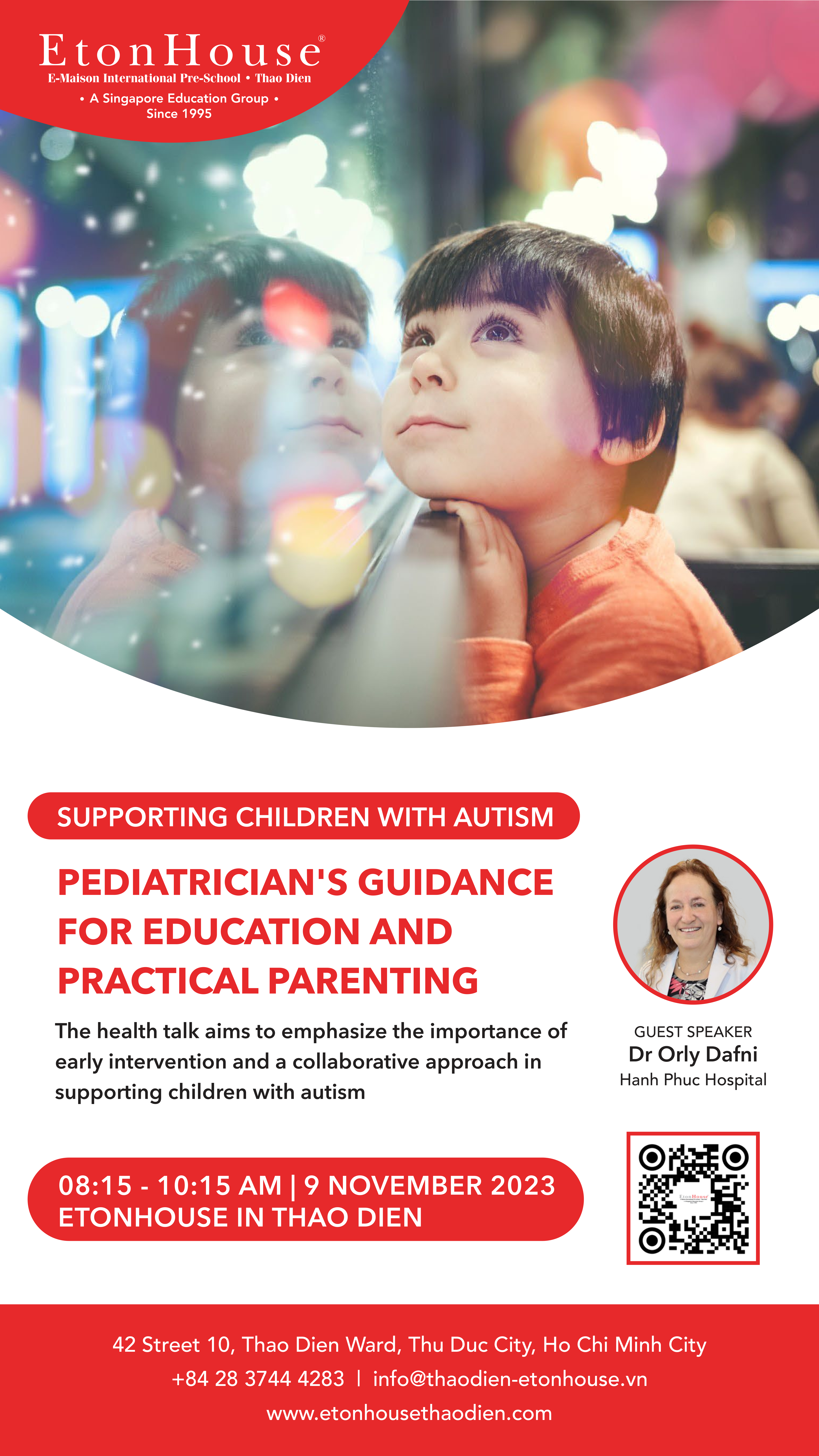 Seminar SUPPORTING CHILDREN WITH AUTISM: PEDIATRICIAN'S GUIDANCE FOR EDUCATION AND PRACTICAL PARENTING at EtonHouse E-Maison International Pre-School
🌈 Throughout this event, we will delve into the fundamental aspects of autism, ranging from early indications and symptoms to the diagnostic procedure and evidence-based interventions.
☀️Dr. Orly will impart invaluable insights into her methodology, placing emphasis on early detection, tailored treatment plans, and comprehensive support strategies. Her expertise also extends to bridging the gap between medical and behavioral domains, ensuring that children with autism receive all-encompassing care.
 Register now to join our seminar: 
Seminar Registration Form
.
———————-
 Date: Thursday, 9th November 2023
 Time: 8:15 – 10:15 AM
 Venue: EtonHouse E-Maison International Pre-school
 Address: 42, Street 10, Thao Dien Ward, Thu Duc City, HCMC