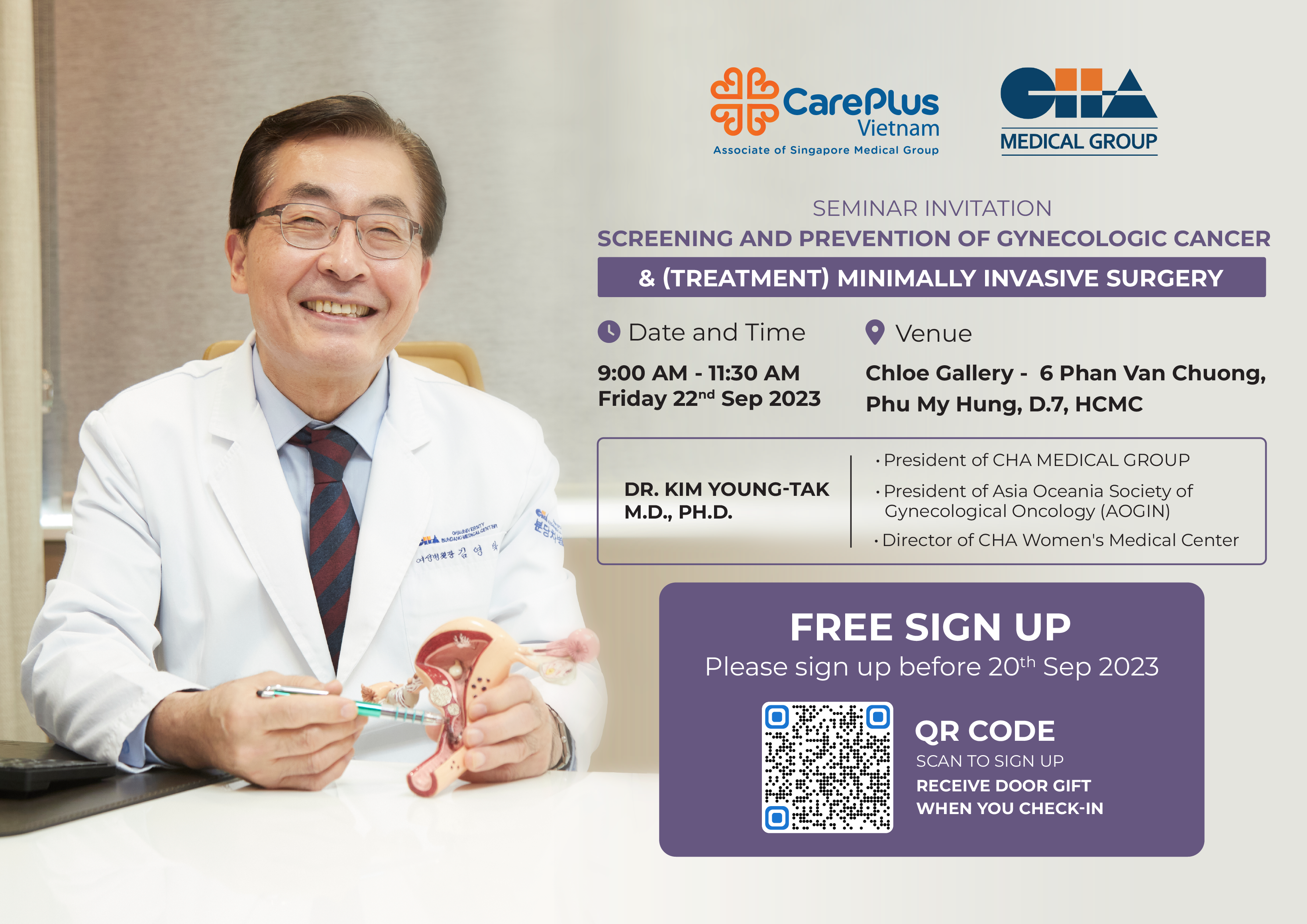 Gynecologic cancers can be silent killers. According to Globocan (WHO) 2020, annually in Vietnam, about 10,000 women are diagnosed with the disease.  
To raise awareness about Gynecologic cancers, promote early detection, and provide information about prevention and treatment, CarePlus Vietnam collaborates with CHA MEDICAL CENTER (by CHA MEDICAL GROUP, which has been developing for more than 60 years in Korea, owns the prestigious CHA University and has more than 90 medical institutes across 7 countries) to hold the seminar "SCREENING AND PREVENTION OF GYNECOLOGICAL CANCER & (TREATMENT) MINIMALLY INVASIVE SURGERY FOR GYNECOLOGIC CANCERS <RADICAL TRACHELECTOMY>"  
Date and Time: 9:00 am – 11:30 am, Friday 22nd Sep 2023 
Venue: Chloe Gallery – 6 Phan Van Chuong, Phu My Hung, D.7, HCMC 
Language: English & Vietnamese 
Speaker: DR. Kim Young-Tak M.D., Ph.D. 
President of CHA MEDICAL GROUP 
President of Asia Oceania Society of Gynecological Oncology (AOGIN) 
Director of CHA Women's Medical Center 
FREE SIGN UP: HERE
For further information, please contact us: 
FREE HOTLINE 18006116