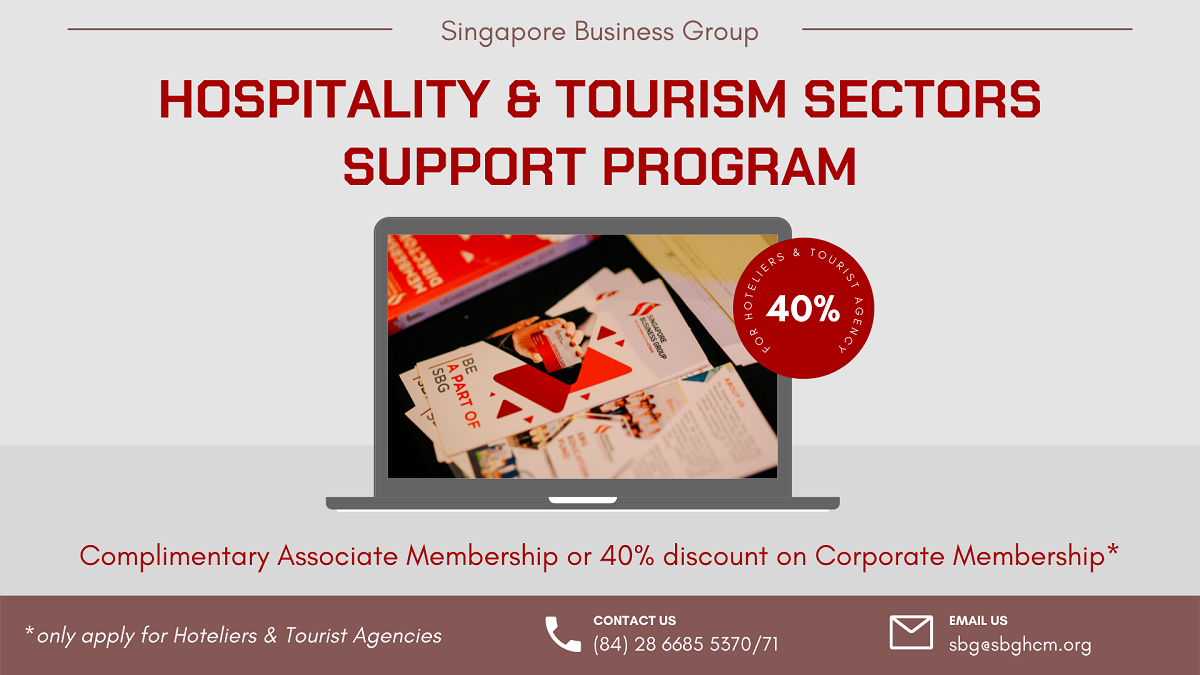 Dear SBG members, 
Season's greetings to all our members as the Year 2021 is drawing to a close with Christmas is just around the corner. We wish you all a safe and Merry Christmas 2021!
This year has been tough and challenging for all of us and the 4th wave of COVID-19 in Vietnam had a deeply negative impact on hospitality and tourism. According to Vietnamplus.vn, the tourism industry experienced a decline of 16% in domestic visitors and 41% in tourism revenue in the first nine months of 2021, compared to the same period last year. The percentage of occupied rooms in Vietnam's accommodation services was about 20% in 2020 and less than 10% in 2021 – said Ha Van Sieu, Vice Chairman of the Vietnam National Administration of Tourism.*
Moreover, 96% of tourism companies had shut down as of August 2021, according to a survey by VnExpress and Private Sector Development Committee plus around two million employees in the service sector unemployed in the 3rd Quarter 2021, with their income dropping 15% from the 2nd Quarter 2021. And due to Covid-19 resurgences hitting Singapore, the U.S, Russia, and several European countries, in the next three to six months, the tourism sector would still experience low demand – said Vu Tuan Hung, deputy director of the Academy of Social Sciences.**
With the understanding of continuous difficulties that these businesses are facing, the SBG Executive Committee approved the following Hospitality & Tourism Sectors Support Program:
Complimentary Associate Membership

(value at VND 4,140,000)

for all hoteliers and tourist agencies in Vietnam. 
40%

(Forty percent)

discount on Corporate Membership fees for all the hoteliers and tourist agencies that register for this category. 
(Rate after discount: VND 6,900,000 for 3 representatives)
Notice: 
This program only applies to Hoteliers and Tourist Agencies.
In fairness to other SBG members, the program registrants will not have voting rights in SBG throughout the duration of their membership.

 
To apply for the Hospitality & Tourism Sectors Support Program, please contact the SBG Secretary Team to process your Year 2022 registration. 
Happy New Year!
(Source: * https://en.vietnamplus.vn/vietnam-plans-return-of-tourism-and-hospitality-after-covid19/210236.vnp
** https://e.vnexpress.net/news/business/economy/vietnam-tourism-recovery-requires-more-action-experts-4392781.html)