Dear esteemed members and partners,
Singapore Business Group HCMC (SBG) would like to announce the appointment of the new interim Vice President of Member Relations.
Mr. Daniel EK Lim was elected as one of the Vice-Presidents in 2016 and is part of the Members Relation Team and was involved in the preparation and planning of some of the major events of SBG in the past few years.
Due to unforeseen personal issues, Mr. Daniel EK Lim is unable to continue to carry out the responsibilities of his role as a Vice President. However, he still remains an Executive Committee Member of SBG.
Following internal deliberations, SBG would like to present the interim Vice President of Member Relations, Mr. Abraham Y. Elias, who will step up and continue the mission of developing exciting event s for our members.
We would like to express our appreciation for Mr. Daniel EK Lim's contribution as a Vice President for the past six years. We're glad to have him as a loyal member for more than 13 years and serving on the Executive Committee since 2014.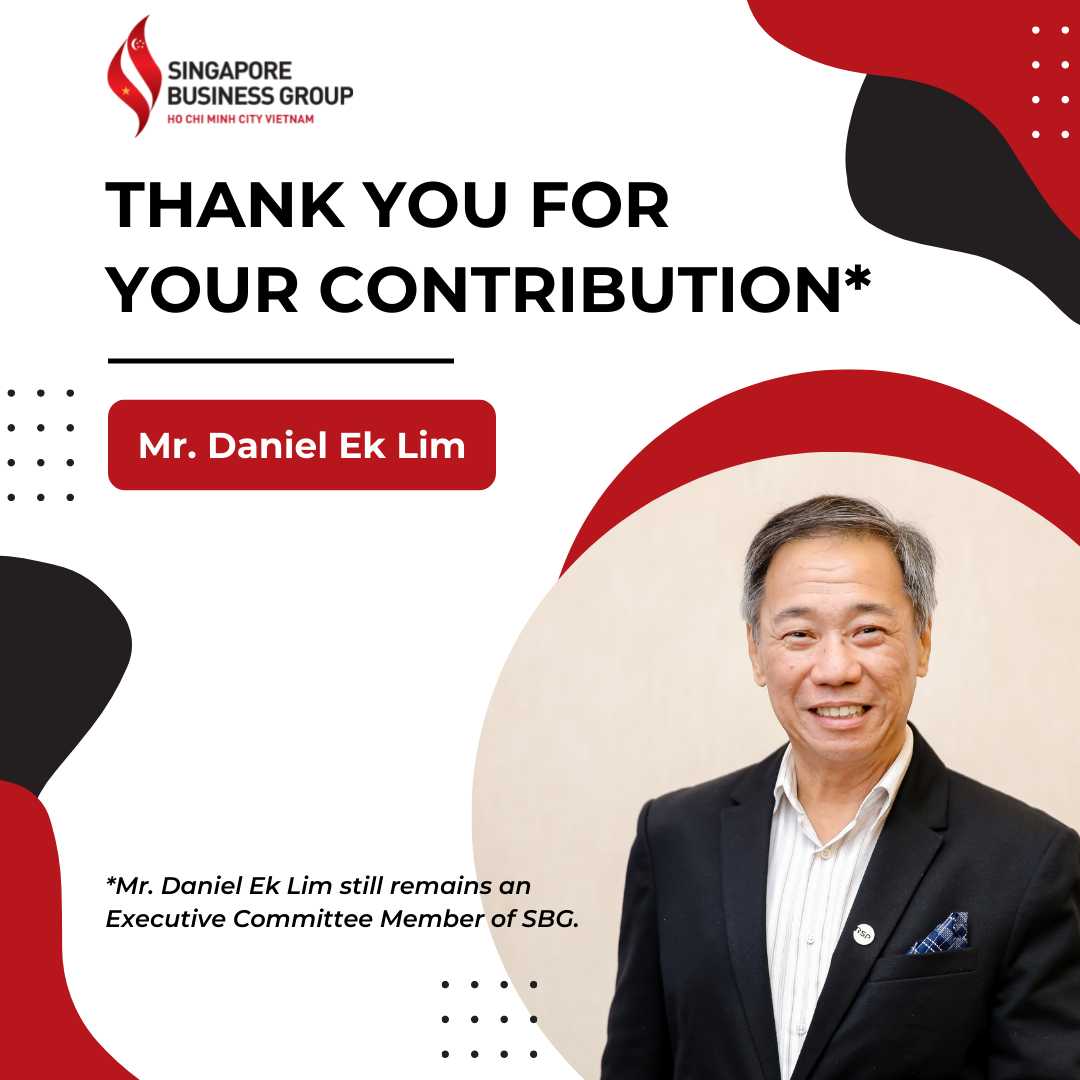 Last but not least, SBG is fortunate to have Mr. Abraham Y. Elias in helping us develop our growth and business strategies. He is an SBG Executive Committee Member over the past three years and is currently the Chair of SBG's Supply Chain Members'Sub-Committee.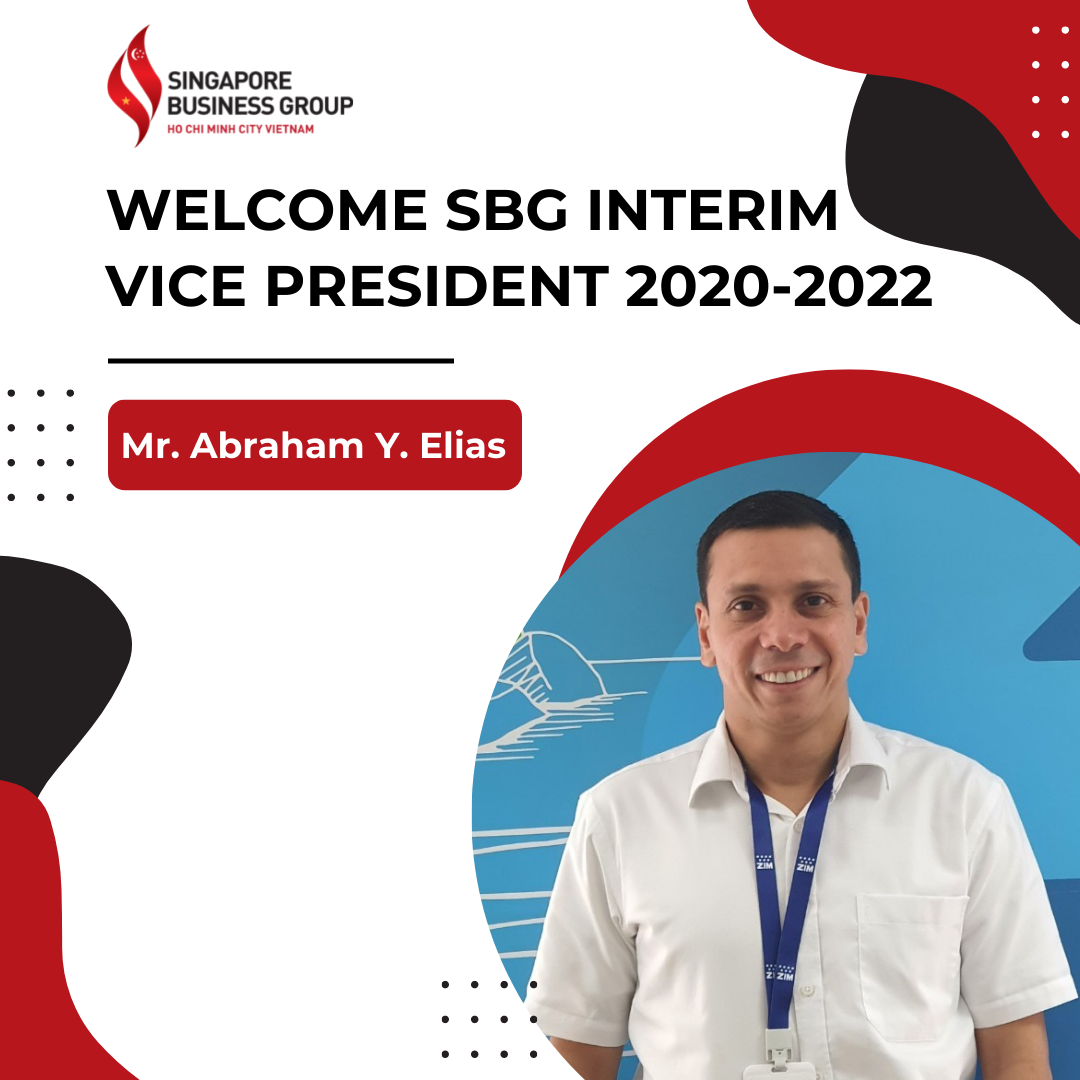 Elias is the Managing Director of ZIM Shipping Line in Vietnam. ZIM, founded in 1945 and headquartered in Haifa (Israel), is ranked among the Top 10 global shipping lines. ZIM is a veteran shipping liner, with decades of experience providing customers with innovative seaborne transportation and logistics services, a reputation for industry-leading transit times, schedule reliability and service excellence.
Elias holds a Post Graduate Degree from the National University of Singapore (NUS) and spent over half of his 22-year shipping career in Vietnam, aside from stints in India, Sri Lanka and the US. In Vietnam, Elias served as APL's Regional Director for SE Asia/Oceania (2016-2017) and Managing Director in Vietnam (2011-2015). Elias was also a Board Member of Vietnam International Container Terminal (VICT) from 2011 till 2016. While in Sri Lanka (2007-2011), he served as Chairman of the Sri Lanka Association of Vessel Operators (SLAVO).