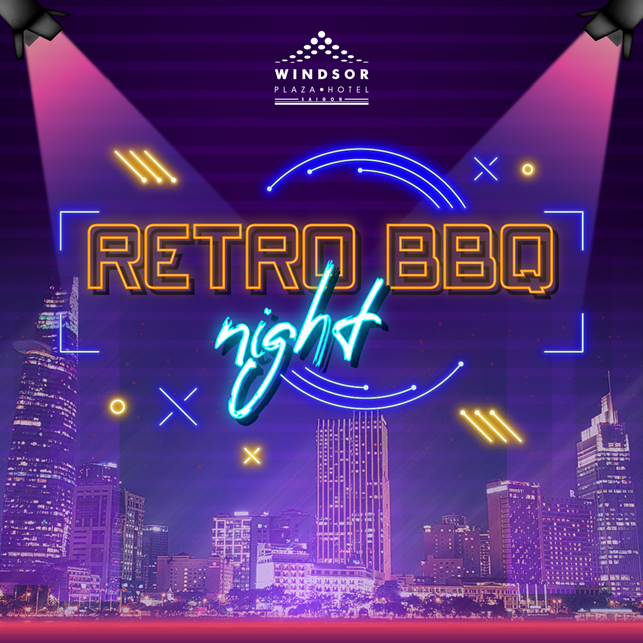 (Vietnamese below)
The long holiday weekend starts here!
Friday & Saturday, 29 & 30 April
From: 6pm until late
Highest rooftop bar in D5 with full view of Saigon
Live band performing hits from the 80s and beyond
BBQ buffet wide variety seafood, meat, salads and dessert
VND1,000,000/person
Price is in VND and subject to applicable service charge and VAT
Includes freeflow Krombacher draft beer, Schneider Weisse beer, sparkling wine and soft drinks
Specialty room rates available for attendees
For tabe reservation, please call 0938 878 218
Follow us on Facebook: https://www.facebook.com/TopoftheTownBarandRestaurant/
—————————————————–
Hãy bắt đầu kỳ nghỉ lễ dài tại nhà hàng Top of The Town!
Thứ 6 và Thứ 7, ngày 29 và 30/04/2022
18:00 đến khuya
Rooftop bar cao nhất quận 5 với toàn cảnh Sài Gòn trên cao
Màn trình diễn nhạc sống với những giai điệu sôi động từ thập niên 80s và nhiều hơn thế nữa
Buffet BBQ đa dạng với hải sản, thịt, salad và tráng miệng.
Thưởng thức bia tươi Krombacher, Schneider Weisse,rượu vang sủi, nước ngọt không giới hạn.
VND1,000,000/khách
Giá niêm yết bằng VND, chưa bao gồm phí dịch vụ và thuế GTGT
Tận hưởng giá phòng qua đêm ưu đãi khi tham dự tiệc.
Để biết thêm thông tin chi tiết và đặt bàn, vui lòng gọi 0938 878 218
Theo dõi chúng tôi qua Facebook: https://www.facebook.com/TopoftheTownBarandRestaurant/