Paul – Party Set at Home – Reopening Promotions
1. Paul Signature Chocolate Drinks => Quality rich chocolate drinks imported directly from France. Normal price is 400,000VND++. Buy 2 boxes and more at the price of 350,000VND++.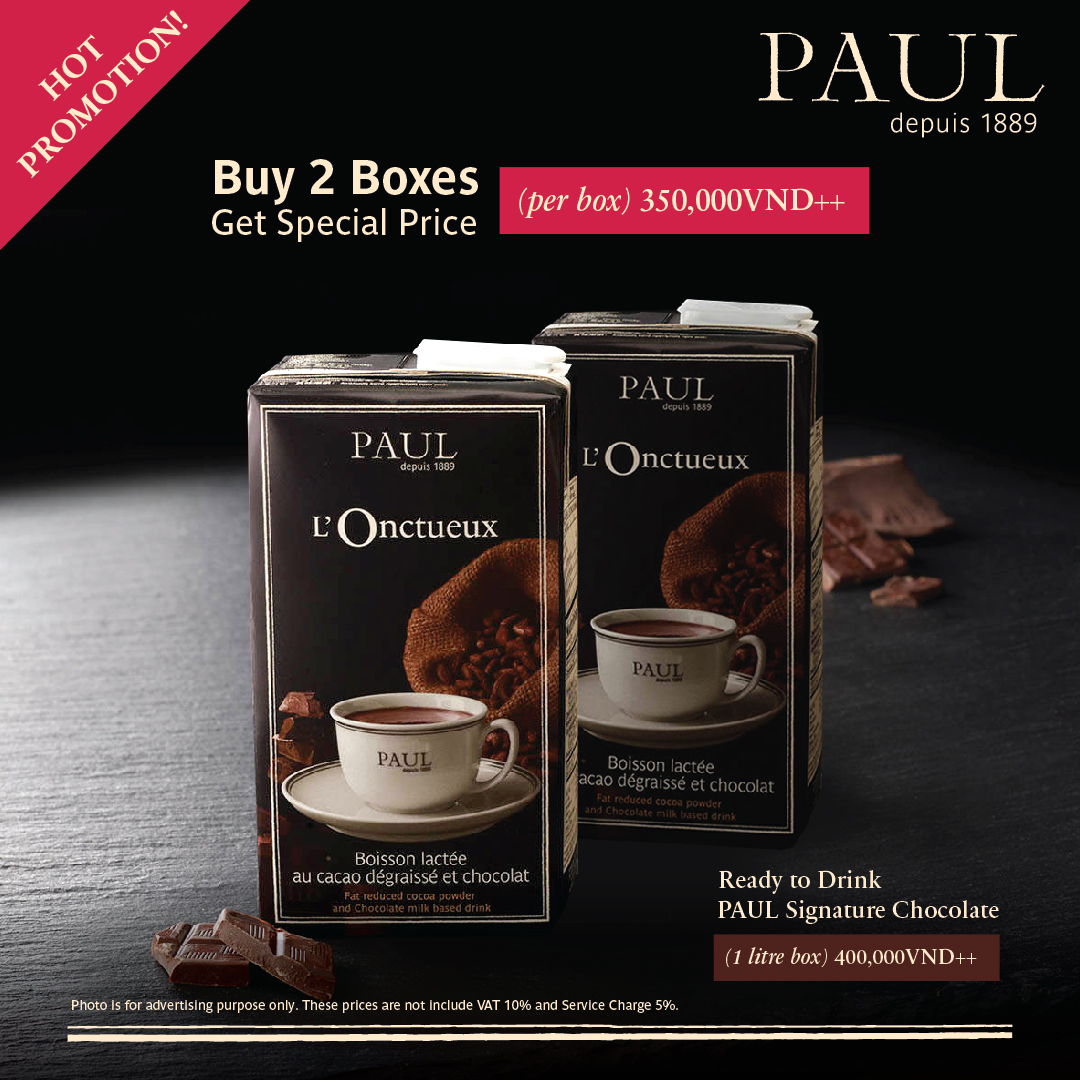 ————————————–
2. New Creation Paul Chocolate Pudding => Turning quality rich Paul Signature Chocolate drinks into a new creamy Chocolate Pudding at the price on 65,000VND++.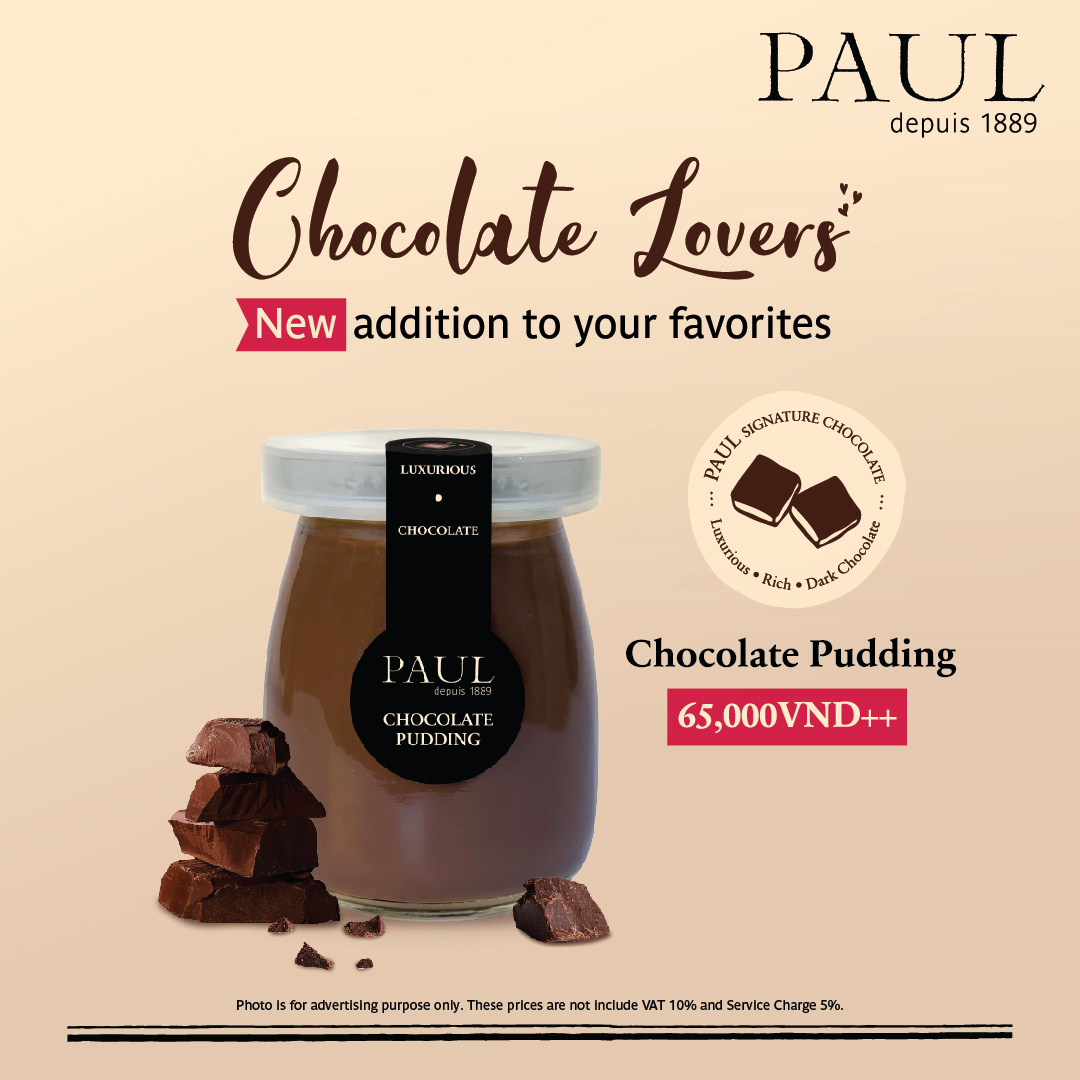 ————————————–
3. Best of Paul Croissant Selection => 3 packages to choose:
Sweet Box: 1 Butter Croissant, 1 Pain au Chocolate, 1 Croissant Almond, 1 Pain au Almond at the price of 195,000VND++ normal price at 216,000VND++
Croissant Pounch : 4 Butter Croissant at the price of 150,000VND++ from normal price 176,000 VND++
Pain au Chocolat Pouch: 4 Pain au Chocolat at the price of 170,000VND++ from normal price 200,000VND++.