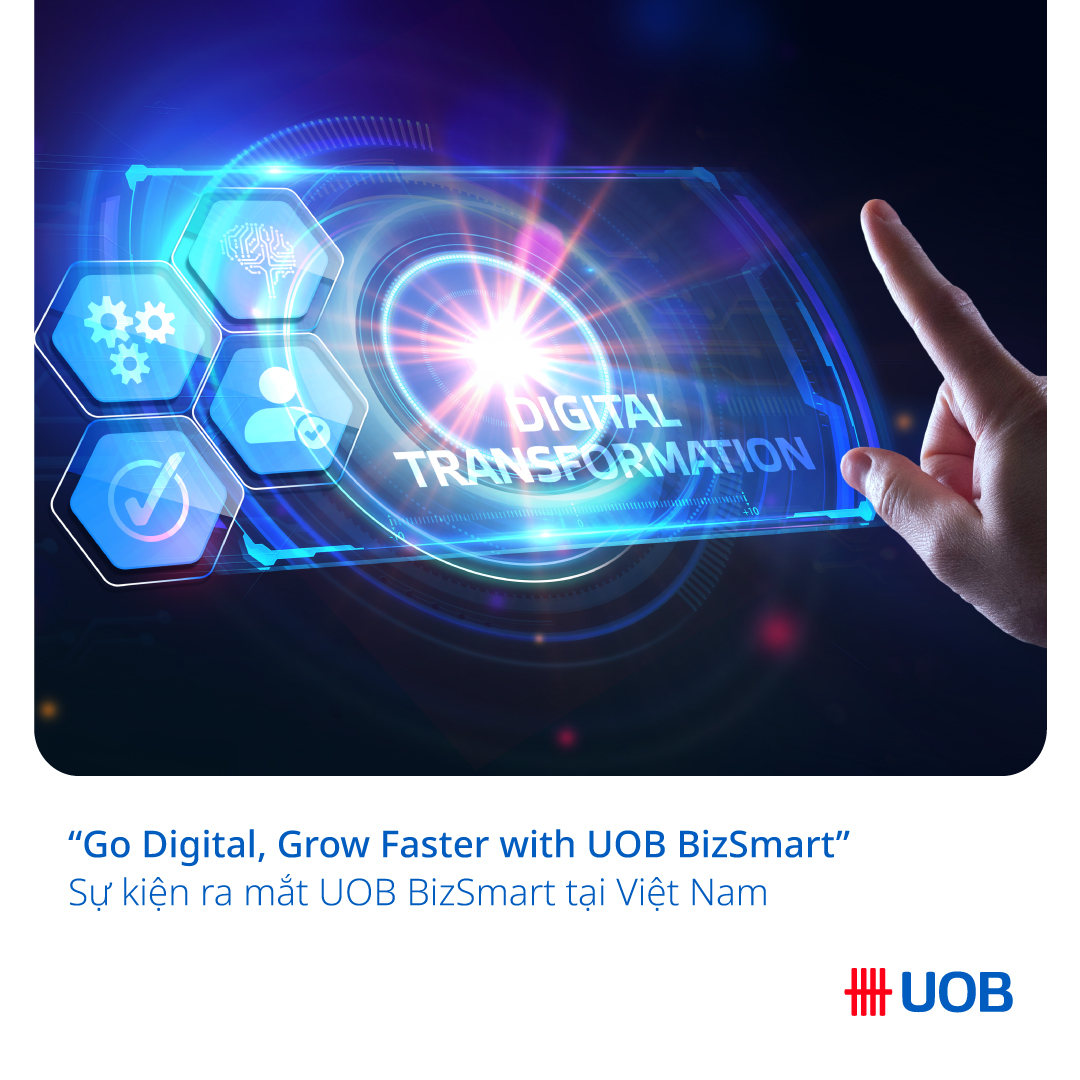 We are pleased to invite you to our launching event of UOB BizSmart on Tuesday morning, June 06th 2023, 8 Nguyen Binh Khiem Street, District 1, HCMC.
Coming to the event, UOB Vietnam will present UOB BizSmart – a Suite of digital solutions that simplify and automate your business and operational processes – so that you can continue to seize growth opportunities in a changing global economy.
You could explore more details about the event and register here: https://go.uob.com/bsmart-event-sccv-soc-en
We look forward to hosting you at the event.
—
Thân mời Quý Doanh nghiệp tham dự sự kiện "Chuyển đổi số, tăng trưởng bứt phá cùng UOB BizSmart" trong buổi sáng ngày 06/6/2023, tại GEM Centre, số 8 Nguyễn Bỉnh Khiêm, Quận 1, TP. Hồ Chí Minh.
Tại sự kiện đặc biệt này, UOB Việt Nam trân trọng giới thiệu Bộ giải pháp số tích hợp UOB BizSmart giúp đơn giản và tự động hóa quy trình vận hành, kinh doanh của doanh nghiệp trong bối cảnh kinh tế toàn cầu biến động.
Quý Doanh nghiệp vui lòng tham khảo thông tin chi tiết về sự kiện và đăng ký tham dự tại đây: https://go.uob.com/bsmart-event-sccv-soc-vi
Hân hạnh được đón tiếp Quý Doanh nghiệp.