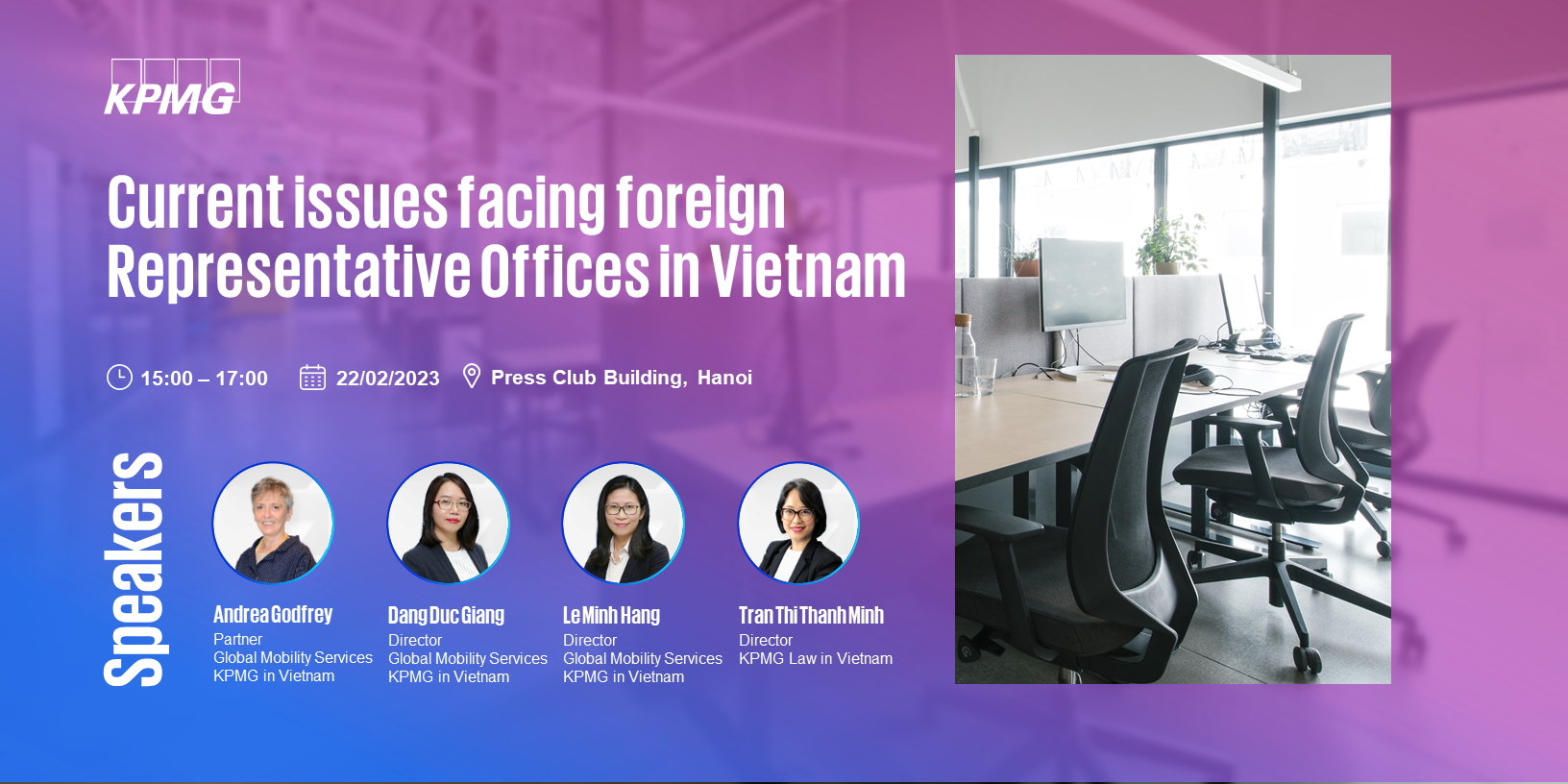 [Vietnamese below]
✔ What are the difficulties and risks for Representative offices in Vietnam?
✔ Solutions for these obstacles?
Do not hesitate to reserve your slot at our coming seminar "Current issues facing foreign Representative Offices in Vietnam" to identify issues that arise and risks that need to be addressed through the operation cycle of a RO and create conditions for businesses to invest directly in the future.
🕒 Date & time: 15:00 – 17:00, Wednesday, 22 February 2023.
📌 Location: Press Club Building, Hanoi
🗨 Language: English
👉 Register now: forms.office.com/e/RzkPGfrcdb
#KPMGinVietnam #KPMG #representativeoffices
———————————–
✔ Các văn phòng đại diện (VPĐD) tại Việt Nam đang gặp phải những khó khăn và rủi ro nào?
✔ Giải pháp nào sẽ giúp các VPĐD tại Việt Nam tháo gỡ những khó khăn trên?
Hãy tham gia ngay hội thảo "Các vấn đề Văn phòng đại diện tại Việt Nam đang phải đối mặt" do KPMG Việt Nam tổ chức, để xác định các vấn đề và rủi ro thường gặp trong quá trình hoạt động của VPĐD, đảm bảo VPĐD tuân thủ các yêu cầu của pháp luật và tạo điều kiện cho việc đầu tư trực tiếp vào thị trường trong tương lai.
🕒 Thời gian: 15:00 – 17:00, Thứ 4, ngày 22 tháng 2 năm 2023.
📌 Địa điểm: Tòa nhà Press Club, Hà Nội
🗨 Ngôn ngữ: Tiếng Anh
👉 Đăng ký ngay: forms.office.com/e/RzkPGfrcdb