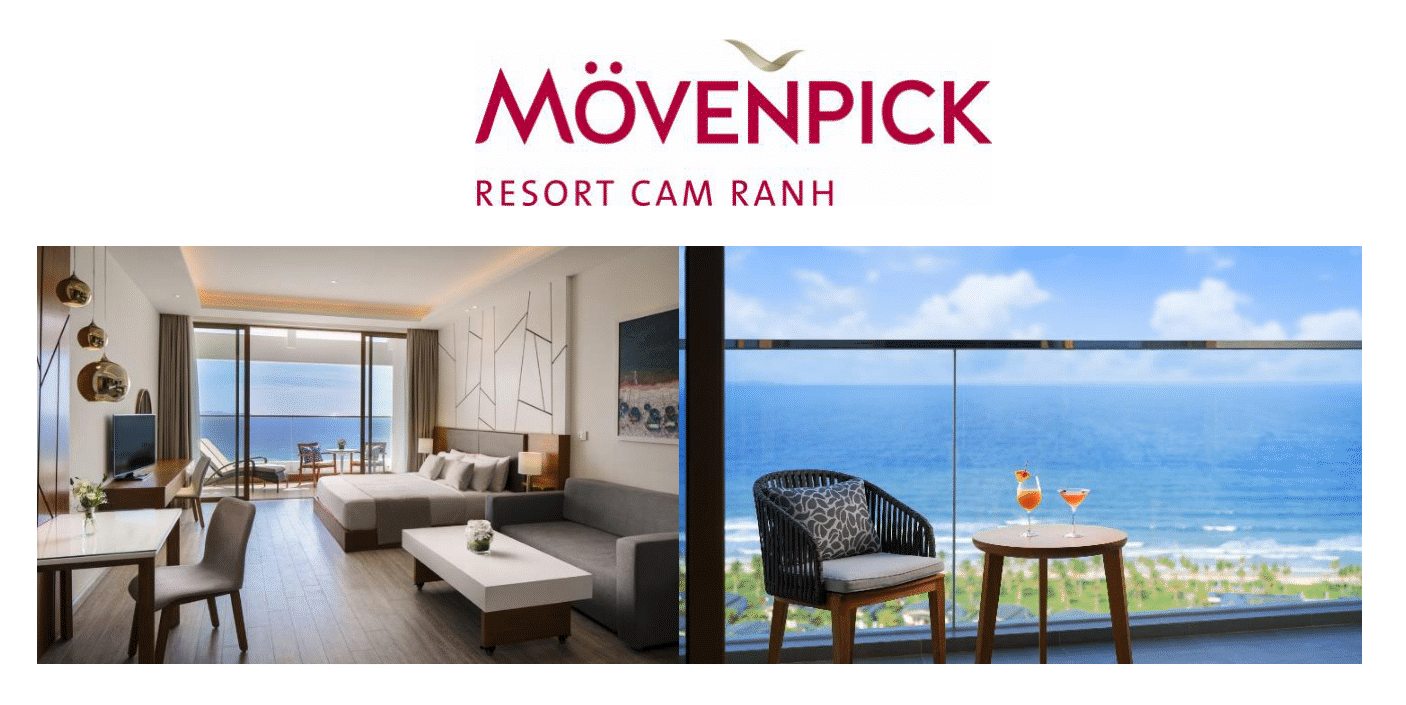 MOVENPICK RESORT CAM RANH WELCOMES OVERSEAS VACCINATED GUESTS
Tropical greetings from Mövenpick Resort Cam Ranh. We are pleased to advise you we will look forward to welcoming vaccination guests to the Khanh Hoa Province where the resort is located. It is still in the pilot stage and the resort endeavours to work in close partnership with the local CDC on the latest regulations.
Benefits:
✓ Vacccinated guests will be accommodated in Movenpick Residence building
✓ Full board rates room start from USD128/night, include 3 meals daily for one person.
✓ Every Seaview Studio Room has own balcony and all rooms have sea view. Guests can also enjoy watching the sunrise daily.
✓ Every 41sqm Seaview Studio Room has own washing machine and full-sized refrigerator.
✓ International TV Channels.
✓ Accor ALL Safe practices in the resort
Some considerations for the vaccinated guests program:
• Vaccinated guests program is applicable for group bookings and for a minimum of 7 nights' stay.
• Guests show proof of certificate of vaccination (with details of 2 doses).
• Stay of guests will be guided by the regulations of the local authority, and the resort.
• For approval and any matters related to the local authority shall be organized by the guests.
For more information and enquiries on the above, please do not hesitate to contact:
Beverley Lim, Director of Sales & Marketing
Movenpick Resort Cam Ranh
M +84 972 002 402
E beverley.lim@movenpick.com