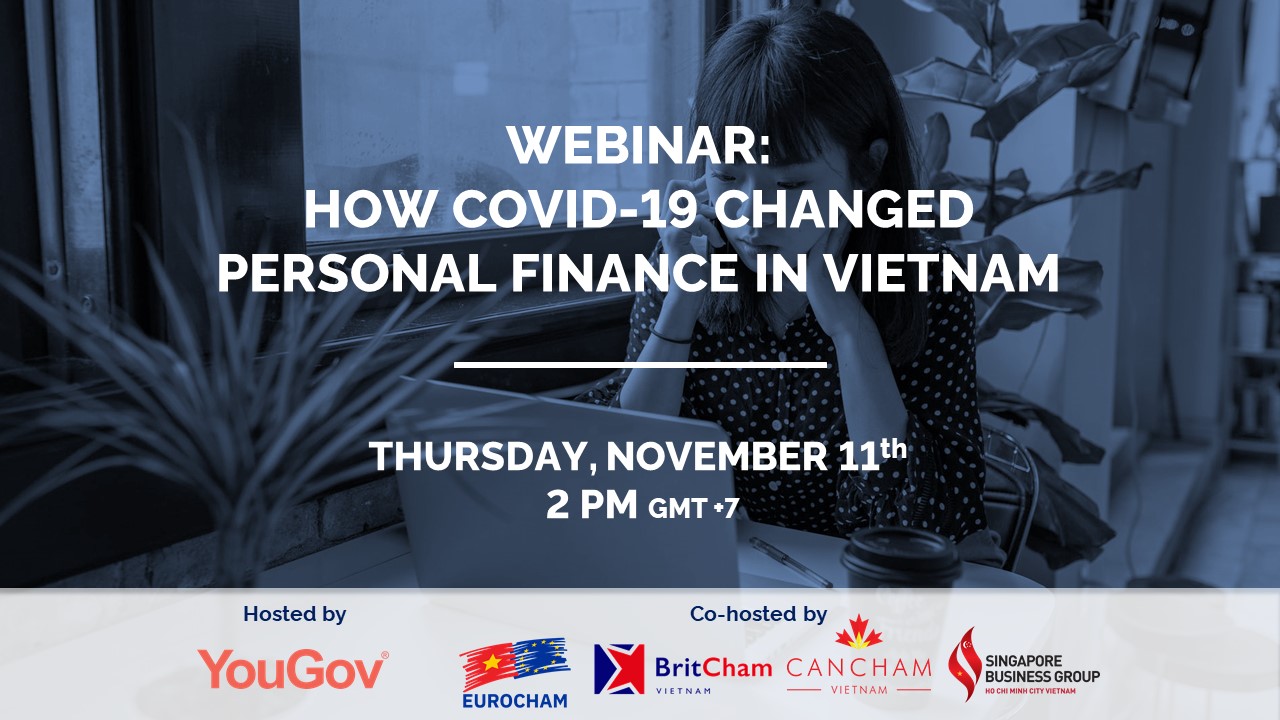 – Date: Thursday, November 11th, 2021
– Time: 02:00 PM – 02:45 PM (GMT+7)
– Speaker: Thue Quist Thomasen – CEO of YouGov Vietnam
– FREE webinar
– Link registration: https://www.yougov.vn/results/consumer-finance-webinar-2021-0
Contexts and topics covered:
The fourth wave of Covid-19 has created significant shifts in consumers' attitudes and behaviors connected to personal finance. Globally, we have seen a shift toward financial conservatism with many cutting back on non-essential spendings. In this webinar, YouGov will explore and discuss consumers' financial trends as people adapt to the "new normal", with insights on:
– The sentiments of Vietnamese consumers toward financial risks and safety
– The effects of the COVID-19 fourth wave in Vietnam on consumers' spending habits
– Recommendation for financial brands to engage and capture consumers' attention and trust in the changing market.