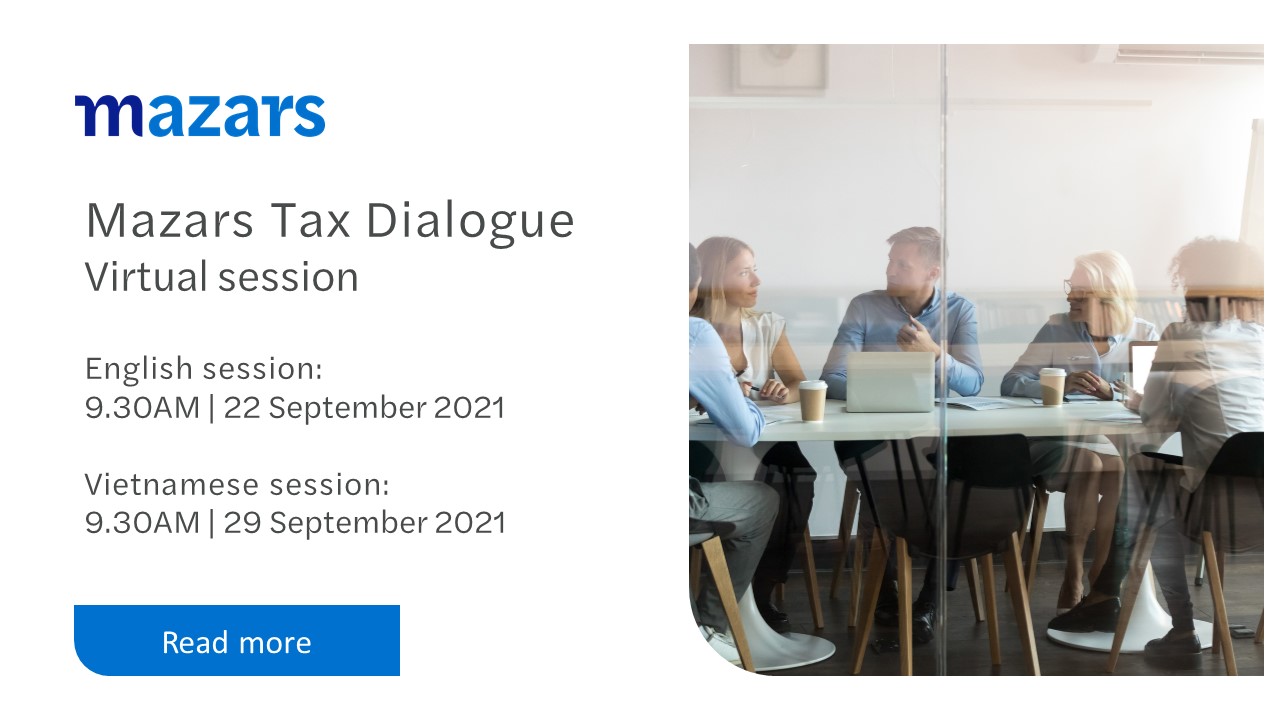 Mazars Vietnam is pleased to invite you to our September Tax Dialogue session, which will be held VIRTUALLY and divided into two sessions in English and Vietnamese.
Mazars Tax Dialogue is a monthly basis event series designed as an added value from Mazars to our clients and partners which are suitable for every tax practitioner and professional. Throughout the session, participants will be provided with notable tax and customs developments and changes relating to individuals and enterprises for the other half of 2021, ranging from latest Government's supports in light of Covid-19 pandemic, labour mobility to customs issues for exports-imports activities.
The dialogue format is always kept open to create an opportunity for all participants to share questions, concerns and real issues that their companies encountered on tax, transfer pricing, customs, licensing & investment, labour, insurance and other related issues.
Event detail:
Time & Date:
English session: 09:30 – 11:00 AM, 22 September, 2021
Vietnamese session: 09:30 – 11:00 AM, 29 September, 2021
Type: Online meeting (Meeting join link will be sent ahead of the event)
Attendance fee: Free of charge
Register here:
English session: Click here to book your seats now!
Registration deadline: By 12 noon, Tuesday, 21 September 2021
Vietnamese session: Click here to book your seats now!
Registration deadline: By 12 noon, Tuesday, 28 September 2021