Tis the season of gatherings and joys

It's that time of the year again, time to wrap up an entire hardworking year and celebrate the new year with your friends and colleagues. Let our dedicated Event team at Holiday Inn & Suites Saigon Airport assist you in organizing a unique year-end party with our spacious venues and facilities alongside tailormade menus.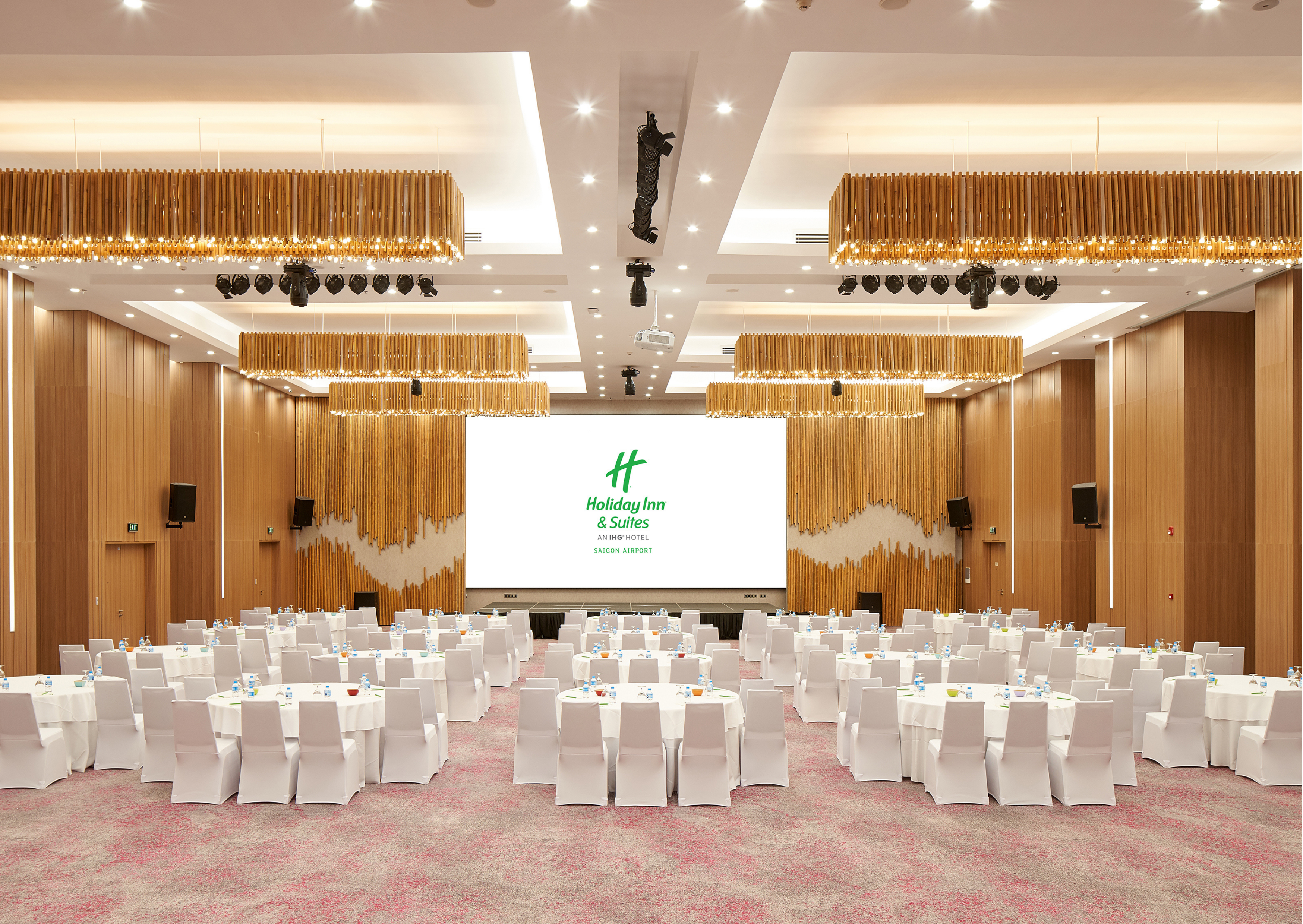 Song Saigon Ballroom

With over 700 sq m which can host up to 500 guests in banquet setup, our pillar-less Song Saigon Ballroom is the ideal option when it comes to hosting a formal dinner for corporate year-end gathering or a grand ceremony with your whole family.
If you are planning for a private and cosy gathering with your closed colleagues or family members, our meeting rooms will tick all your boxes. From separate meeting spaces which can host up to 40 guests in banquet setup or 160 guests when combining the meeting spaces together, giving you multiple options to cater every event concept.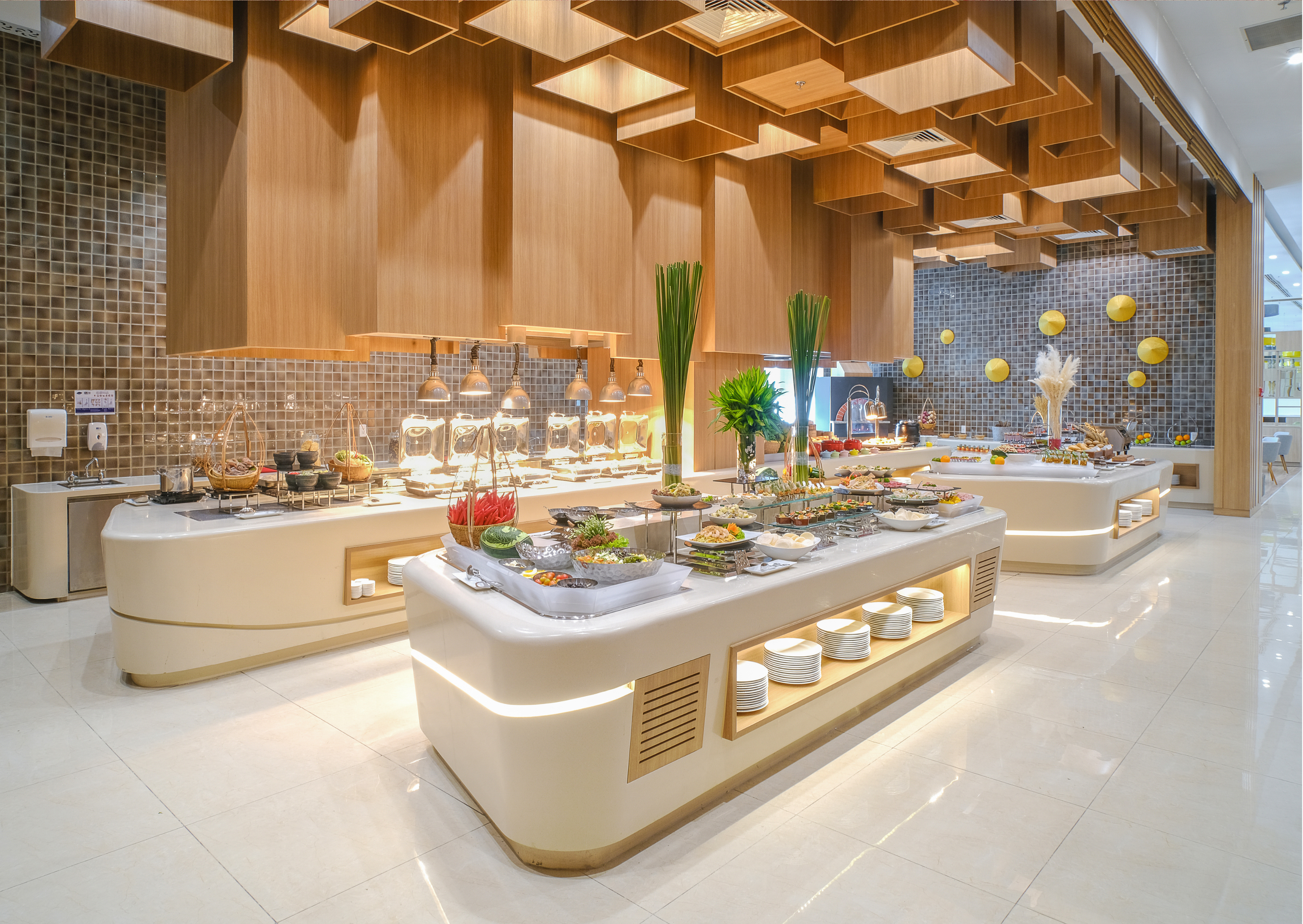 Buffet show kitchens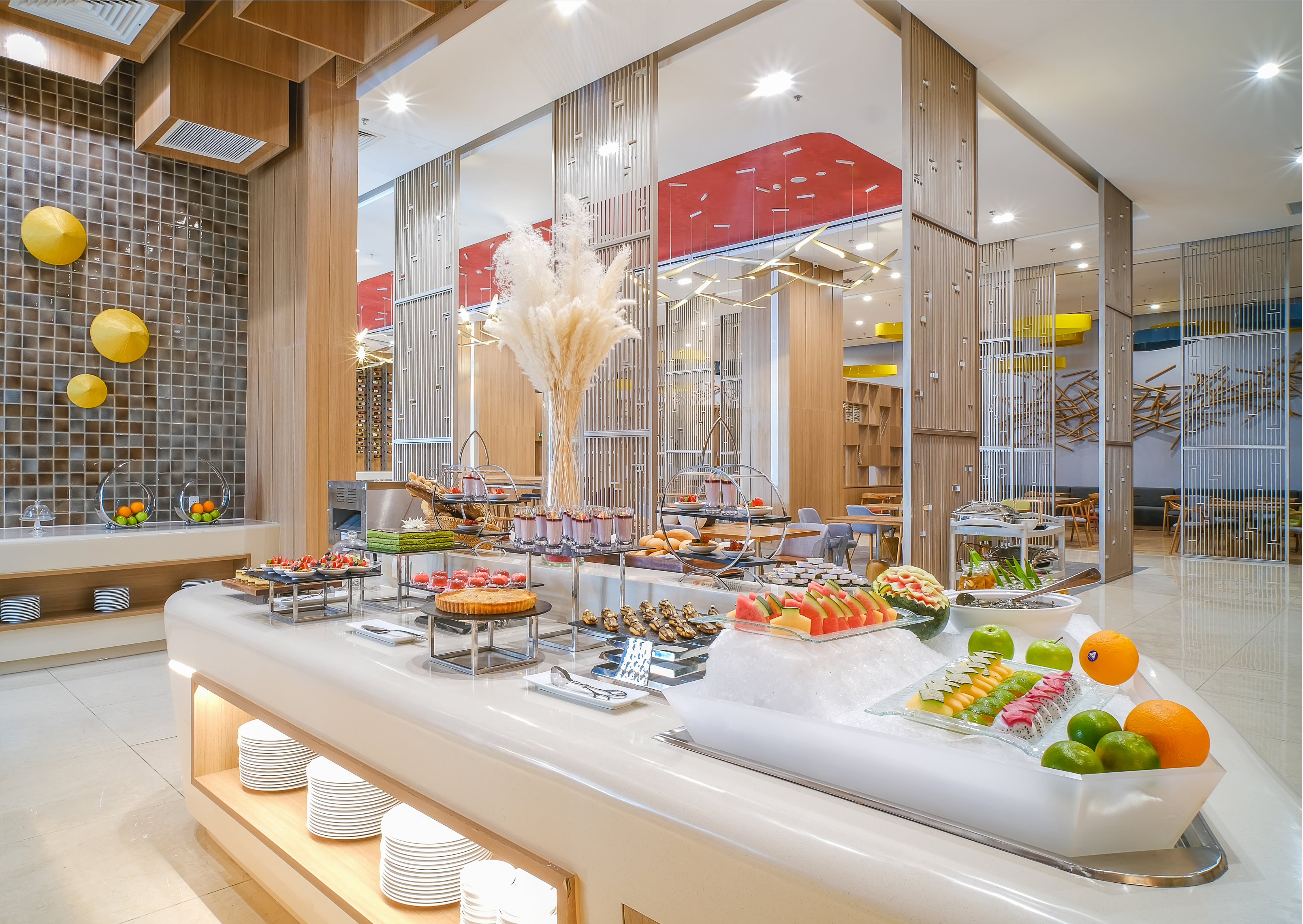 Buffet Station

We know that you want your year-end gathering to be the most unforgettable memory as you deserve the best after a whole year of hard-working. Therefore, our diversified event packages will ensure you receive the best offer regardless of the size of your event.
Share with us on your requirement and our team will make sure that every stage of your event night is well-taken care of.
Our Year-end Gathering Packages start from VND 599,000++ per guest.

Package includes:
– Tailored-made menu crafted by our culinary experts
– Free flow of beverage for 02 hours
– 01 round of welcome snacks and juice for all guests
– Table setup with floral centerpiece
– 10% off on other beverage free-flow options
– 15% off on AV rental
– 15% off on venue rental for setting up
– Complimentary champagne for toasting

Exclusive privileges:
– Complimentary returned flight ticket to Nha Trang or any destination in Vietnam*
– Complimentary accommodation in four or five-star hotel in Nha Trang*
– Complimentary 2,8m x 4m photo backdrop (applied for Premium Package)
(*) Terms and Conditions apply.

Moreover, our Meet with Confidence meetings and events solution provides an offering of hybrid and inperson meetings with deep and more frequent cleaning of meeting and event spaces. It also includes access to ample hand sanitizer stations, socially distanced seating and meeting room layouts, guidance on management of guest flow, and single-serve and pre-packaged meal options to meet your event and meeting needs.

Find out more at ihg.com/clean.
For further information, please contact us at +84 28 3948 5050 or email holidayinn.sales@sgnsa.com.