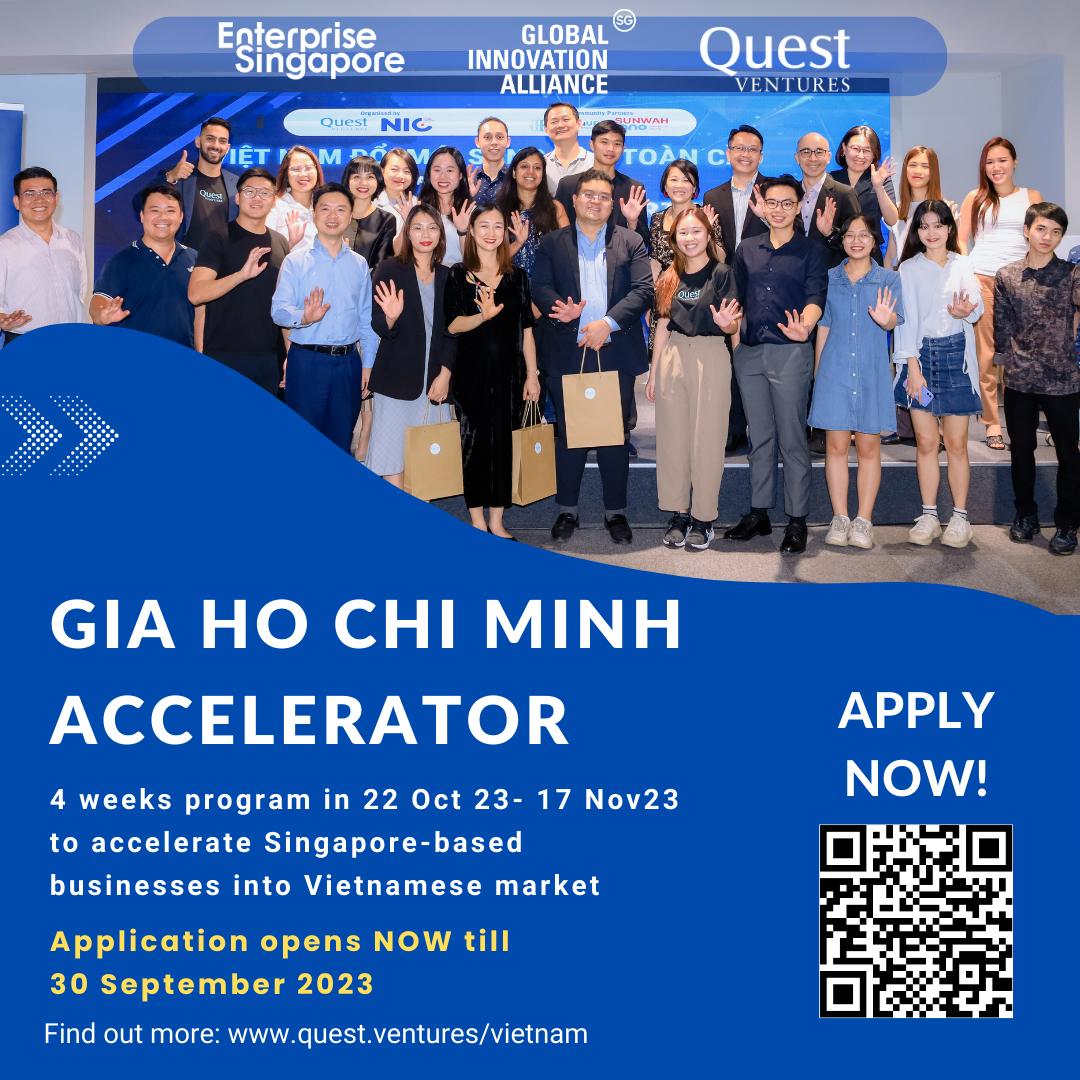 SCCV is a partner of Quest Ventures to promote the GIA Vietnam accelerator program. Quest Ventures is holding its 8th iteration of the GIA Vietnam accelerator program, which is developed to supercharge the go-to-market journey of startups into the Vietnam ecosystem.
Keys benefits:
Curated masterclass – Engage with ecosystem players with in-person masterclasses
Investor network – Network with the top VCs of VietnamFoundational support –  Gather insights into the market through ecosystem engagement events
Business partner network – Gain access to the biggest conglomerates in Vietnam. Generate your business leads from these networks.
Key dates: Program duration is from 22 Oct 2023 to 17 Oct 2023 for Batch 8.
01 Sep 2023  – 30 Sep 2023:Application
23 Oct 2023 – 24 Oct 2023: Masterclass with experts in HCMC
25 Oct 2023 – 26 Oct 2023: In-market segment in HCMC
28 Oct 2023 – 02 Nov 2023: In-market segment in HANOI
03 Nov 2023- 17 Nov 2023: Mentorship
Apply now: www.quest.ventures/vietnam