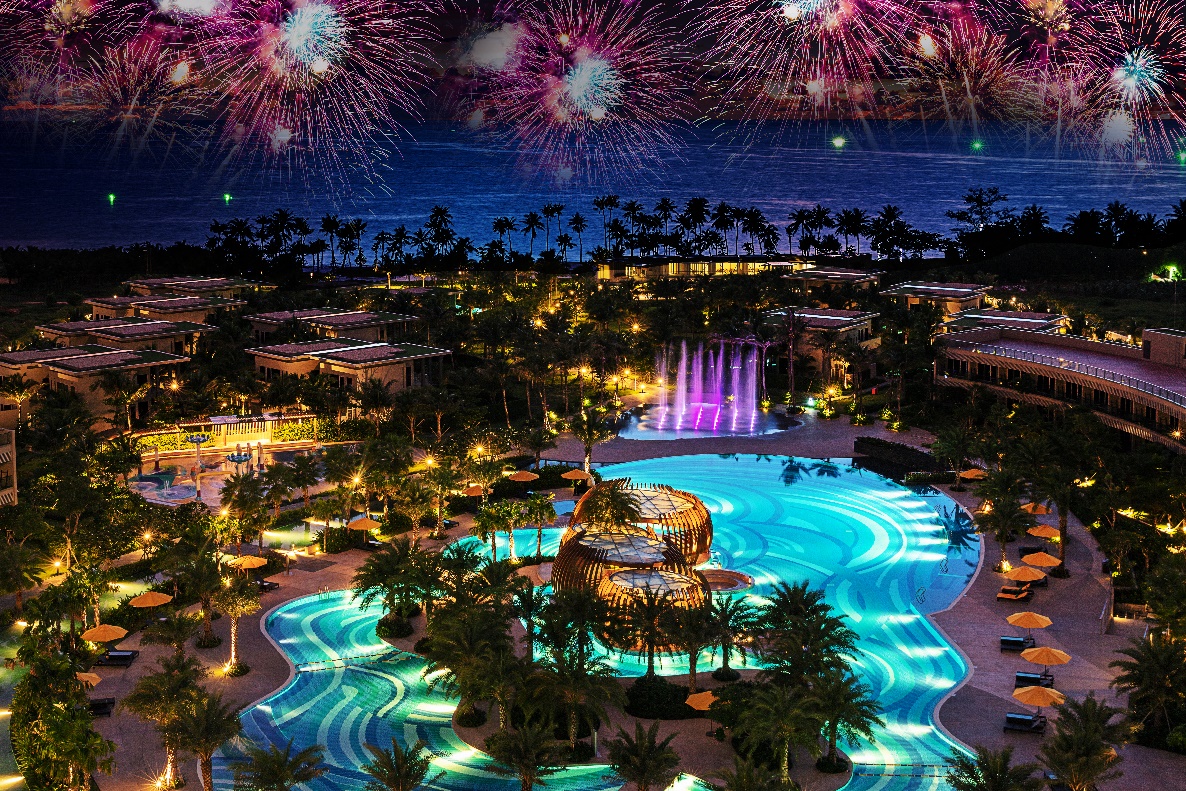 Phu Quoc, January 2022, 
PULLMAN PHU QUOC BEACH RESORT WINS BEST HOTEL – RESORT AWARD 2021
Continuing on its recent success, Pullman Phu Quoc Beach Resort is proud to receive another recognition from 2021 Best Hotel – Resort Award for "New Leading Resort" and "Leading General Manager" at National Level.
Considered one of the most anticipated awards in the hotel industry calendar, the Best Hotel – Resort Award is an internationally acclaimed accolade granted to top-class hotels and resorts worldwide for their effort and performance in offering fantastic holidays to guests.
"These awards are remarkable achievements for the team, reflecting our outstanding services and constant efforts to deliver an excellent guests' experience as the leading 5-star international resort on Phu Quoc." shared Mr. Pieter De Weerd – The General Manager.
Pullman Phu Quoc Beach Resort which opened its doors in August 2021, is a 331-room beachfront property located on the West coast of Phu Quoc island. This Pullman's flagship playground, which perfectly adheres to the Pullman Resort Concept, offers guests relaxing experiences that leave them immersed in nature and comfort.
WELCOME THE YEAR OF THE TIGER 2022 WITH ROARING CHEER
Lunar New Year is a time to celebrate tradition and joyful family reunions with a grateful spirit. Pullman Phu Quoc Beach Resort will once again be abuzz as it welcomes the year of the Tiger in style. The week-long festivity from 27 January until 4 February 2022 ushers a variety of gourmet journeys and entertaining performances for anyone expecting a celebration that is primed for a most auspicious start to the New Year.
From 27 January 2022: Mad Cow Wine & Grill, the exclusive rooftop steak house on the island, launches its new menu. In line with its Mad statement on mouth-watering steaks and retail priced wines, the new menu promises a truly unparalleled dining experience within either the premises or Phu Quoc.
On 29 January 2022: The Vitamin-Sea Dinner Buffet indulges you in a lavish, all-you-can-eat buffet of your most craved seafood. Start off the feast with a sumptuous spread of fresh seafood-on-ice such as squid, scallops, shrimps, sea urchin, oyster grilled to order, Western delights and Asian favorites.
On 31 January 2022: Cheers to the lunar new year with a rooftop countdown party filled with tasty light bites, adrenaline-pumping DJ performances and dazzling fireworks.
From 1 to 3 February 2022: A fun-size version of the lively Tet market, taking place at the main wing terrace is back to the Resort. Filled up with colorful eatery stalls, serving local grills and light bites starting from VND 50,000 Net, the Night Market will sure to add up to a marvelous view of a festive atmosphere to your one-of-a-kind experience.
On 4 February 2022: Elevate the celebration to the fullest with an extravagant dinner buffet on the rooftop featuring tantalizing choices of Asian cuisine made from only the freshest local and organic ingredients. Entertaining performances and games are set to make your dinner a complete one.
*Accor Plus members are entitled to a 10% discount for all programs.
For further information, please call +84 (0) 28 5413 8834, visit www.pullmanphuquoc.com or email to ha248-sl4@pullmanphuquoc.com / ha248-sl6@pullmanphuquoc.com.
 ——————————— ———————————
ABOUT PULLMAN PHU QUOC BEACH RESORT
Pullman Phu Quoc Beach Resort, a Pullman's flagship resort located on the island's southwest coast just 10 minutes from the airport, is tailor-made for those searching for serious play and a lively place to work. Along its private 170-meter beach on Bai Truong, the resort offers a variety of 331 rooms in 8 categories, bespoke culinary options with three restaurants and three bars and state-of-the-art facilities include the largest mosaic infinity pool (2000sqm) of the island, Pullman Fit and Spa, kids' playground, a complete line-up of lifestyle activities, making our world the funstatic playground for any purpose.
ABOUT PULLMAN
Pullman Hotels & Resorts sets a new tempo in global travel and living, delivering an inspiring, energizing and enriching experience to new entrepreneurs. Pullman welcomes guests with the space they need to focus, work and play. Forward-thinking, hyper-connected and with a passion for art and fitness, Pullman retains the adventurous spirit and open-minded ambition that drove it to become a pioneering travel brand over 150 years ago. Today Pullman features more than 130 properties in vibrant and cosmopolitan destinations around the world. Pullman is part of Accor, a world-leading augmented hospitality group offering unique experiences in 5,000 hotels and residences across 110 countries.
pullman.accor.com | all.accor.com
For further information, please contact:
TUAN PHAN (Antonio)
Marketing & Communications Manager