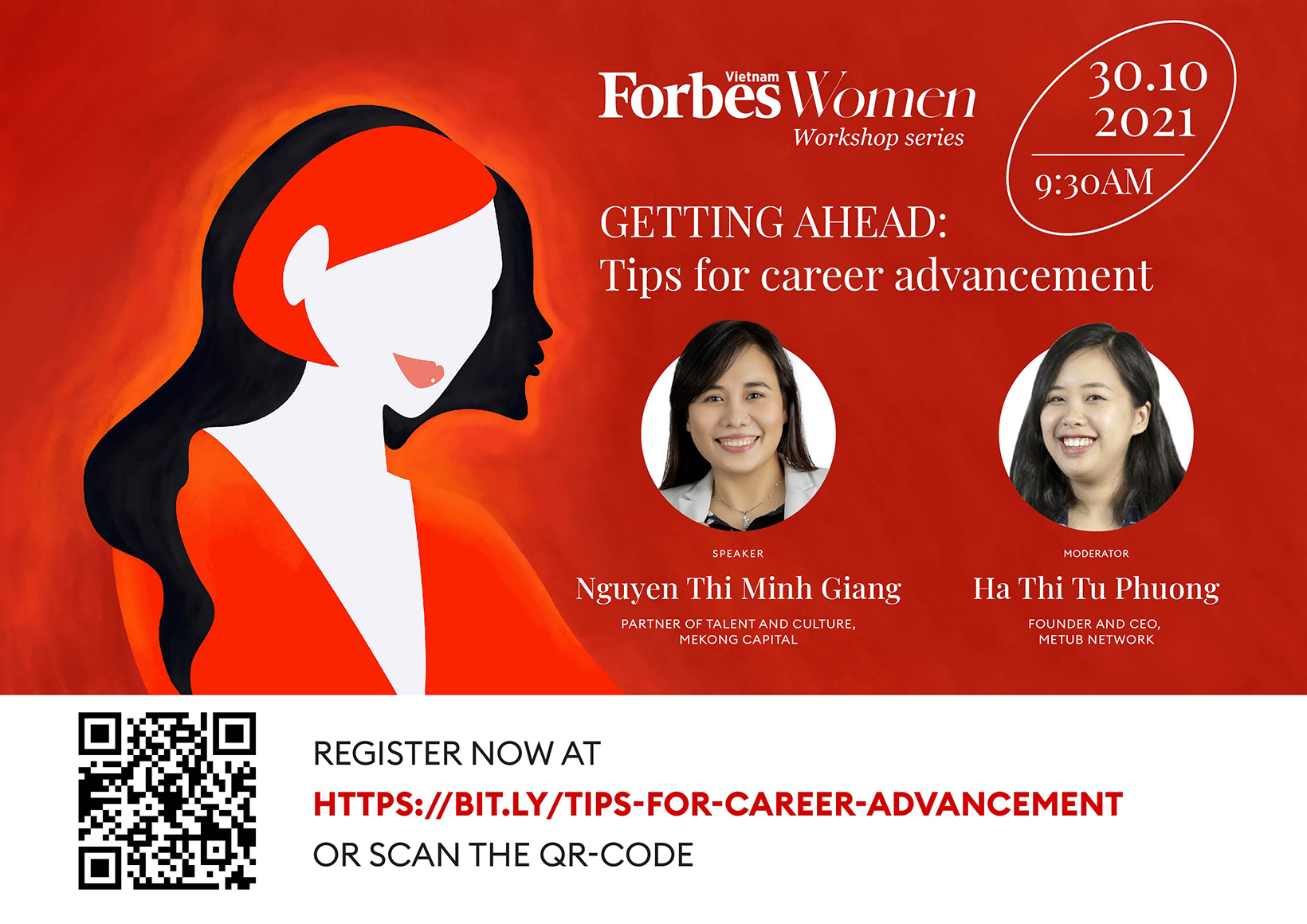 ForbesVietnam Women Workshop #7: "Getting ahead: Tips for career advancement"
Overview
When starting out in our careers, we often dream of a future in which we climb the ladder, take on bigger roles and make a more positive impact on our business and those around us. However, the path to this goal is different for everyone. Are there any universal methods to progress quickly and effectively towards your goal of becoming successful in your career?
This workshop will help you acquire a "growth mindset", to help you climb the career ladder:
– Learn how to set professional goals and plan out your career.
– Receive powerful tips to achieve career advancement.
– Acquire the necessary skills to propel your career to new heights.
– Master strategies for overcoming challenges and succeed as a leader.
– Listen to practical sharings and successful case studies from a philology student who rose to a senior executive position in an investment fund and who is behind the leadership team of many successful companies in Vietnam.
Speakers:
o Speaker: Nguyen Thi Minh Giang, Talent and corporate culture General Director, Mekong Capital
o Moderator: Ha Thi Tu Phuong, Founder and CEO, METUB Network
Date and time: 9:30 AM, October 30th, 2021

Register now at: https://bit.ly/SBG-ForbesWorkshop7
The event is conducted in Vietnamese.