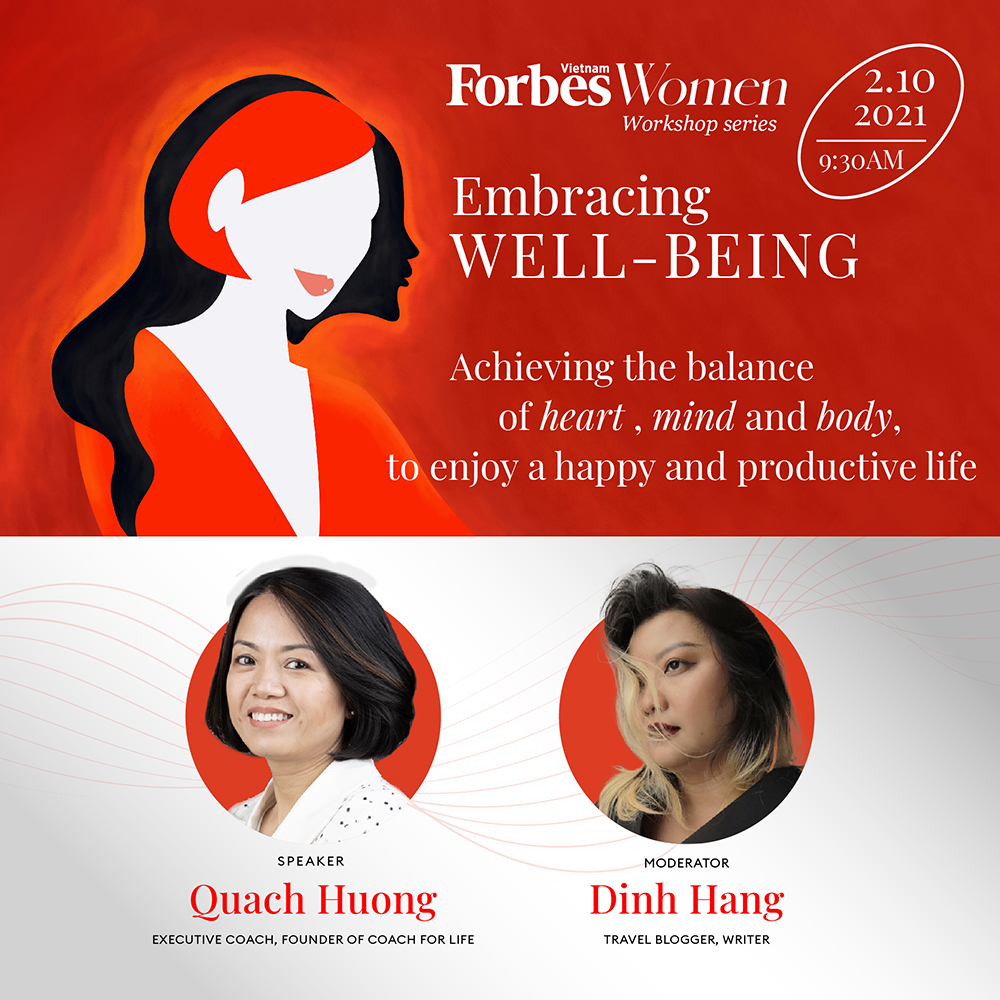 FORBES VIETNAM WOMEN WORKSHOP 5: EMBRACING WELL-BEING
Well-being, the harmonious balance of heart, mind and body, has become the holy grail of modern society, as the stresses and strains of daily life lead us ever farther from our personal goals.
In this workshop, a renowned wellness expert will discuss how we can achieve the balance of heart, mind and body so that we can enjoy a happy and productive life.
Main points of discussion in the workshop:
– How to balance your mind, body, and heart during the pandemic
– Embrace a forward-thinking mindset and the change for personal growth, transform yourself from who you are to who you want to be.
– Build resilience and turn challenges into success
For a quick glance of previous workshops, please click HERE.