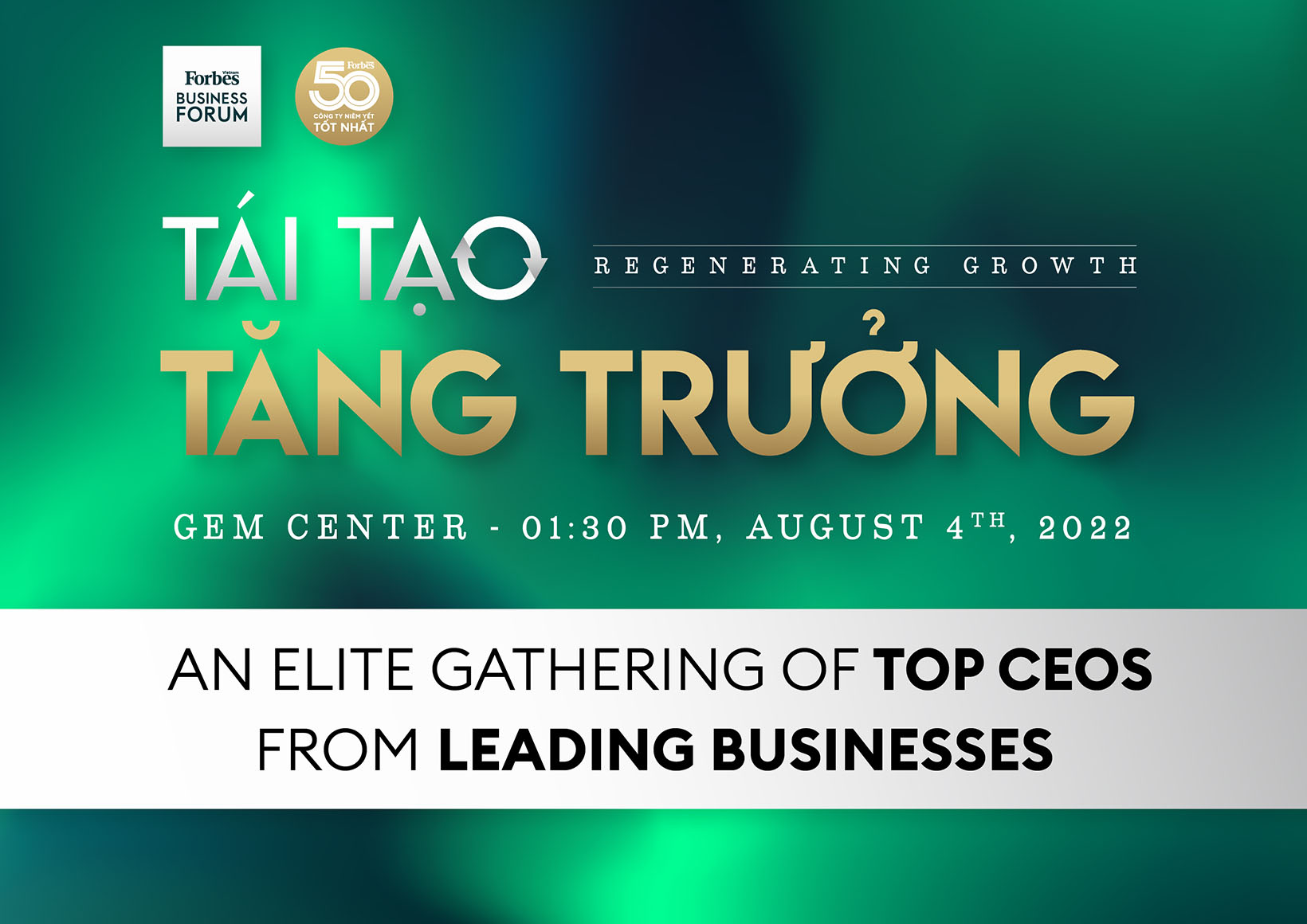 Factors affecting Vietnam's economic recovery in the second half of 2022 and first of early 2023 include geopolitical tensions in some notable hot spots, the anti-COVID policy of world manufacturing hub China, and the U.S. Federal Reserve's monetary policies.
And while we now leave the worst of COVID-19 behind, the economic road to recovery will remain bumpy, due to obstacles such as rising raw material costs, record inflation, and disjointed management and stimulus packages across the world's leading economies. Vietnam, with import and export quotas doubling its GDP, is now among the world's most open economies and consequently vulnerable to external factors. The country will therefore encounter both opportunities and risks in the coming post-COVID period.
In order to provide a business overview and a vision for a sustainable future, Forbes Vietnam will host its annual Business Forum under the theme Regenerating Growth. The event will bring together leading Vietnamese and international policymakers, industry experts, and business leaders to exchange ideas on the current business outlook and prospects for sustainable growth in the months ahead.
Agenda:
13:30  Check-in
13:35  Opening speech
13:40  Keynote speech 1: Way to become a new Asia tiger
14:00  Top 50 Listed Company Ceremony – Part 1
14:10  Keynote speech 2: Dispersing the inflation cloud
14:30  Top 50 Listed Company Ceremony – Part 2
14:40  Panel Discussion 1: Developing the digital economy
15:40  Tea break
15:55  Keynote speech 3: The circular future
16:15  Top 50 Listed Company Ceremony – Part 3
16:25  Panel Discussion 2: Building to last
17:25  Top 50 Listed Company Ceremony – Part 4
17:35  Group photo: Top 50 Listed Companies 2022
17:40  Networking
Event details:
Date: August, 4th 2022
Time: 1:30 PM – 5:40 PM
Venue: GEM Center, No.8, Nguyen Binh Khiem St, Dakao Ward, District 1, HCMC
SBG Members: Use code PARTNERBF30 for a 30% discount (only apply for the original price ticket, should be used after 22nd July 2022)