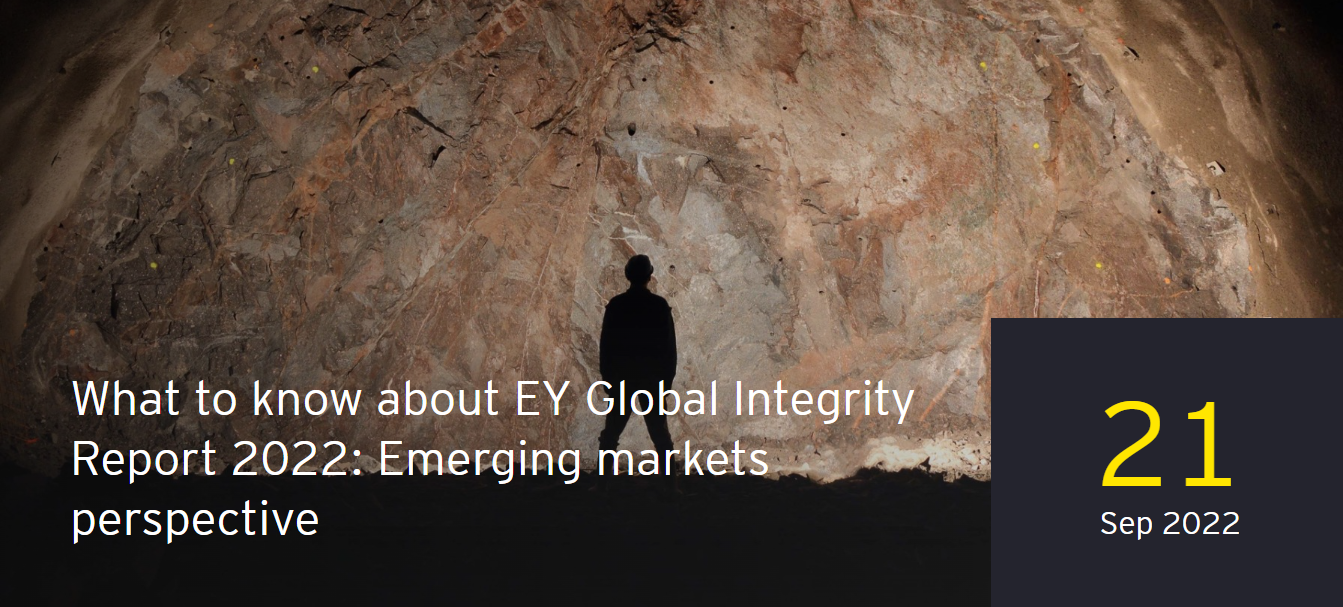 In this webcast, panelists discuss the key findings of the newly released integrity report.
An esteemed panel consisting of EY Forensic & Integrity Services regional leaders and leading industry experts will discuss the newly released EY Global Integrity Report 2022: Emerging markets perspective. Titled "How are you closing the say-do integrity divide? " the report includes insights from more than 2,756 respondents in 33 emerging market countries and territories.
While most emerging market respondents say that standards of integrity have improved over the last 18 months, the survey results also show that organizations need to strengthen corporate governance, establish an integrity culture and demonstrate the value of integrity beyond regulatory compliance.
The Webcast details are as follows:
Date: Wednesday, September 21, 2022
Time: 10:30 AM British Summer Time
Duration: 1 hour
This exclusive session covers:
The key findings of the integrity report
Practical experiences and insights on how harnessing data can help to build an integrity agenda and sustain long-term value
Moderator:
Arpinder Singh, EY Global Markets and India Leader, Forensic & Integrity Services
Panelists:
Sharon Van Rooyen, EY Africa Forensic & Integrity Services Leader
Mini VandePol, Asia-Pacific Head, Global Compliance & Investigations, Baker McKenzie