October 20th is a day like any other, but prepare this day more thoroughly to express your love to your mom, grandma, and girlfriend. A hearty meal at Yoshino restaurant and relaxing spa treatment are enough to show your appreciation. Plan now!
1. Deep Dark Ocean at Yoshino Restaurant:
Under the deep sea, with a savory flavor, Horsehair Crab has become one of the famous delicacies of Japanese culinary cuisine. Besides Horsehair Crab, Longtooth Grouper is a premium type of fish that is most delicious when eaten in the last quarter of the year. Different from its rough appearance, Longtooth Grouper has a delicately rich flavor in its flesh.
Enjoy the quintessence of Japanese cuisine in Horsehair Crab and Longtooth Grouper courses with a free flow of Heineken or Tiger beer at Yoshino Restaurant this October.
Price:
Longtooth Grouper Course: VND 2,500,000++/set/person Horsehair Crab Course: VND 3,500,000++/set/person
(*) 𝗜𝗻𝗰𝗹𝘂𝗱𝗶𝗻𝗴 𝗳𝗿𝗲𝗲 𝗳𝗹𝗼𝘄 𝗛𝗲𝗶𝗻𝗲𝗸𝗲𝗻 𝗼𝗿 𝗧𝗶𝗴𝗲𝗿 𝗯𝗲𝗲𝗿.
Period: Now ~ 31. 10. 2022
From 5:30 PM to 9:30 PM
Hotline: +84-28-3823-3333 Ext. 222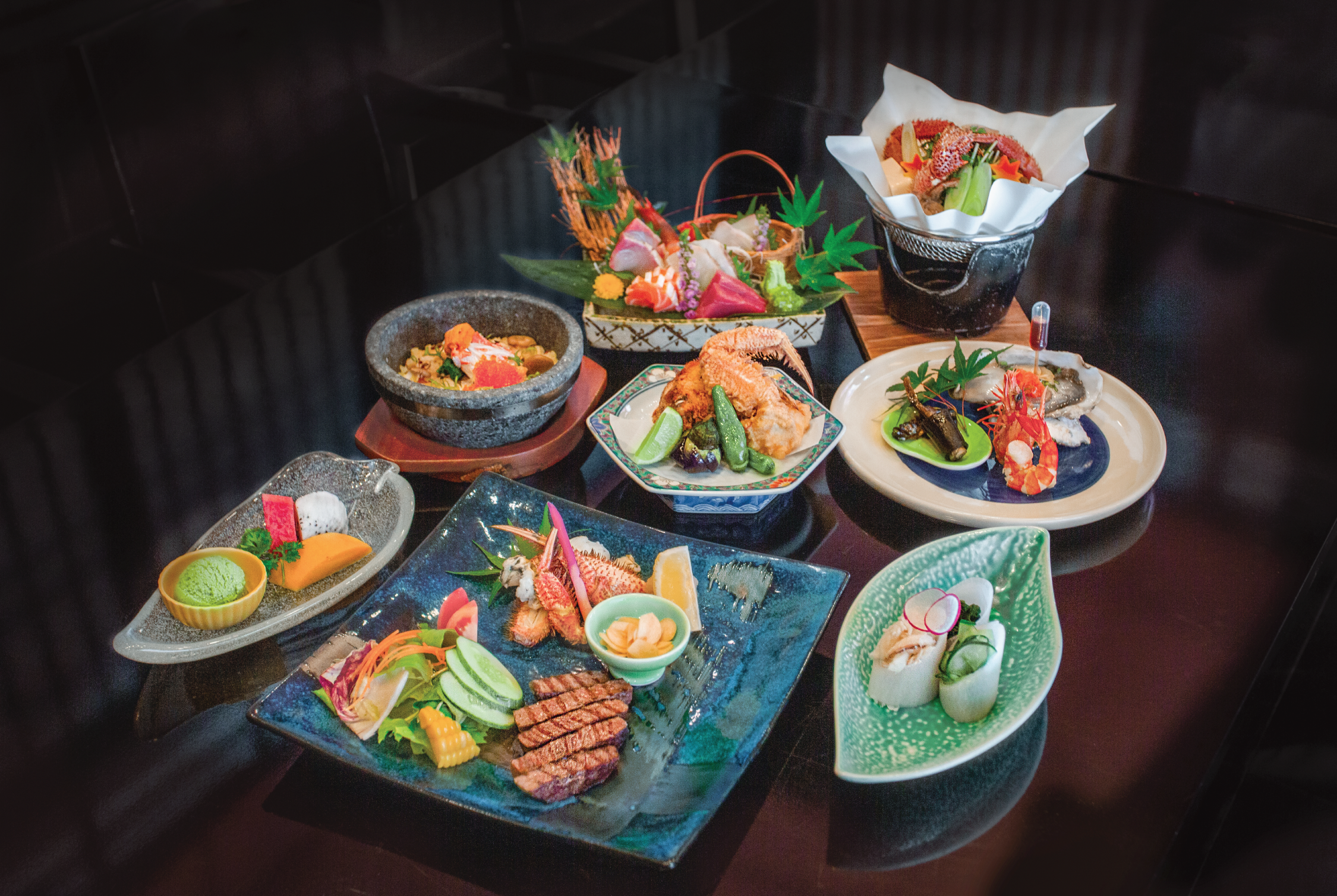 2. Body Sensation at Legend Healing Spa
Find a quiet and peaceful space for yourself at Legend Healing Spa. Explore the Experience package that includes facials and hot stone massages to restore vitality to your body and mind.
With any service (60 minutes or more), get a 49% discount on Body Scrubs. Get a 30% discount for all packages (weekdays only).
For more information, please contact: Ms. Lam Kim Phung – Mina Marketing Manager Mobile: 0901388289
Email: phung.lam@lotte.net