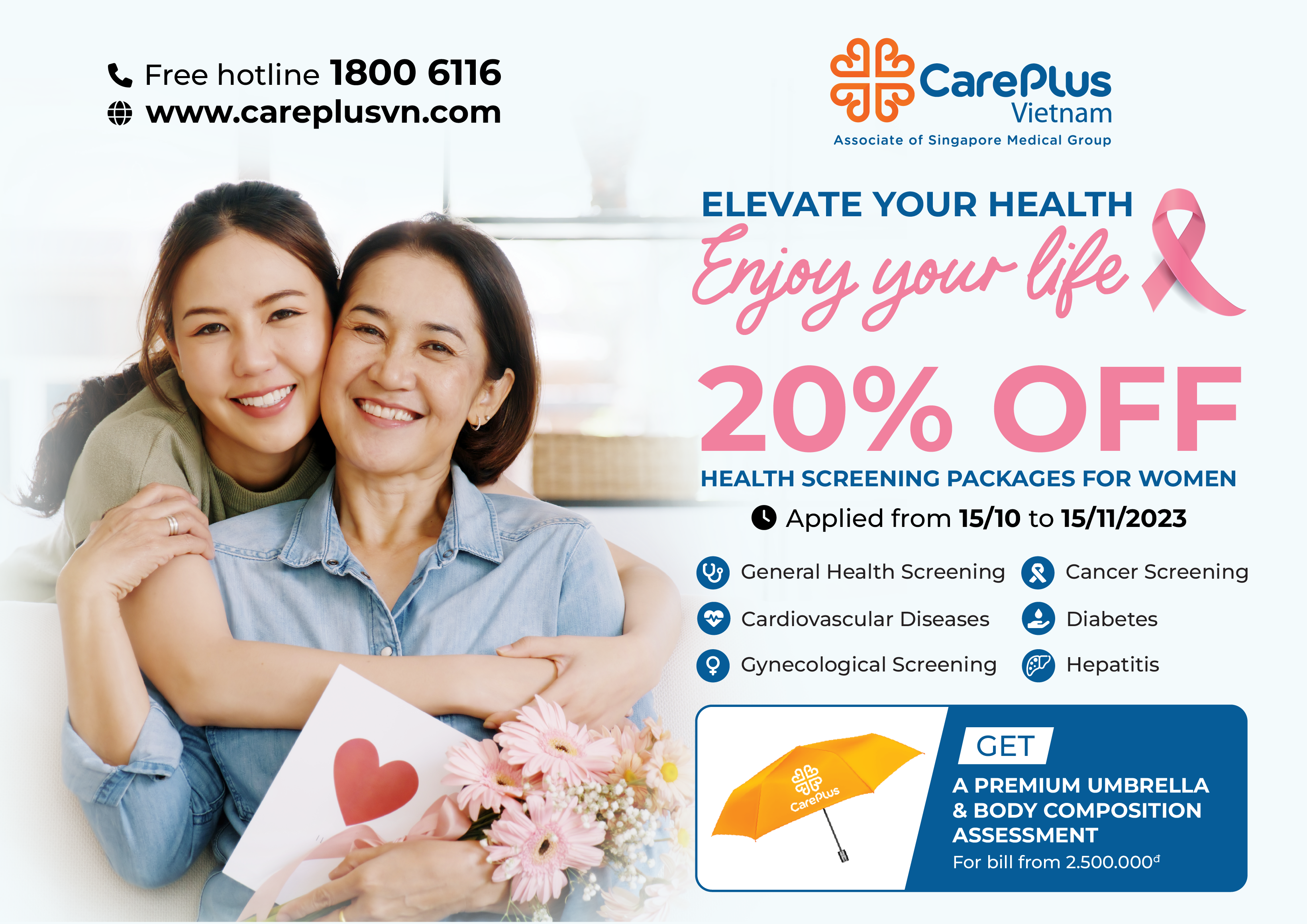 Many common health issues affect both men and women. However, some conditions may be more prevalent in women or affect women differently than men. This leads to the risk of contracting dangerous diseases with unclear symptoms, such as gynecological cancers, breast cancer, thyroid cancer, etc. Therefore, women should have regular health check-ups to help detect problems early, prevent them, and reduce the risk of illness.
In honor of Vietnamese Women's Day  on October 20th and Breast Cancer Awareness month, CarePlus offers unique health gifts:
20% OFF ON HEALTH SCREENING PACKAGES FOR WOMEN
Valid from: 15/10 – 15/11/2023
💌 Special offer: With a Bill of 2.500.000d get a Premium umbrella and free Body composition assessment at CarePlus Clinics.
Listen to your body to take care of it. Let's love and take good care of the health of the beloved women around us!
Terms & Conditions
Not applicable for Work Permit, Family Planning, Vaccination packages, and Pharmacy
Apply all payment methods on the website, CarePlus app, at Cashier, via EasyCare card and Cash Voucher from Got it, Urbox, Gifttee
Not applicable with other promotions
Not applicable for Direct Billing