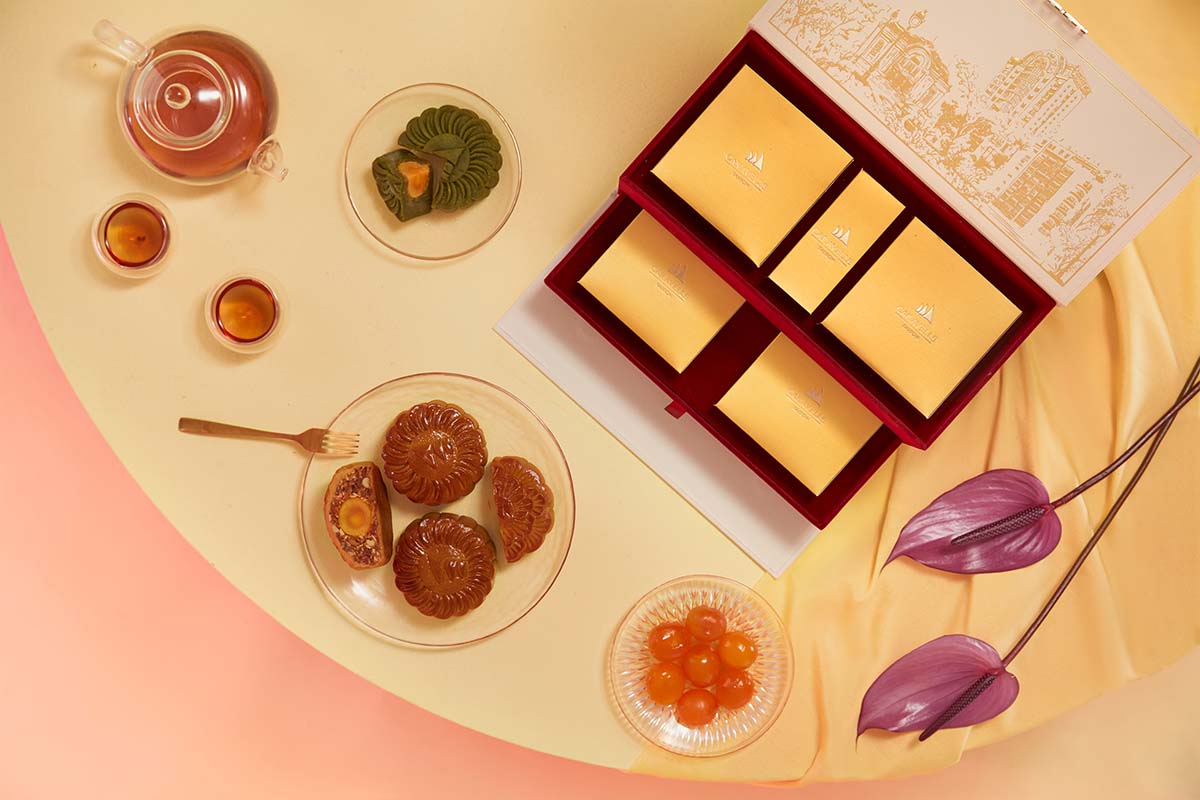 The Mid-Autumn festival symbolizes the family reunion of completeness and togetherness. Ahead of the 2023 Mid-Autumn Festival, Caravelle Saigon proudly presents two unmatched versions with the exquisite box design inspired by the journey down memory lane of an iconic building that has experienced 64 full moon seasons. Nestled inside the quintessence look are delectable flavors carrying a sense of love, care, and treasure.
Through 2 artistic gems, Caravelle Saigon hopes to convey a message for a joyously sweet and flourishing full moon reunion.
Heritage Box – the Gem of Tradition, Elegance, and Art 
The limited-edition Heritage Box is embellished with the vibrant tone of moonlight blending with eye-catching embossed symbols of Caravelle buildings – an iconic building that has experienced 64 full moon seasons.
Featuring six delectable time-honored flavours, from the sweet notes of childhood to the savory flavours of adulthood, Heritage Box is a feast for the senses of aficionados who adore the taste of tradition with a touch of finesse and prosperity.
Deluxe Box – the Gem of Modern and Luxury 
Presenting in the Prosperity signature Deluxe Box as a luxurious gem that embraces both tradition and modernity touch. The four premium cake flavors symbolize Auspicious, a wish for everything to your liking, and are full of good omens.
The Mid-Autumn Festival is only complete with the baked mooncake varieties we've come to love for generations. Discover the traditional options, including the Mixed Nuts, elegant Green Tea Lotus Seeds, and pure sweetness of Red Bean, alongside the latest creation of Roasted Chicken & X.O Sauce and Seafood Hongkong Sauce, and elevated Cappuccino baked mooncakes.
Artisanally crafted with sweet and ethereal, fragrant and refreshing, traditional yet contemporary, the perfect thoughtful treat to gift to those near and dear to the heart.
The Mooncake collections will be sold from the hotel's Lobby Lounge and other Outlets.
For SCCV Members: Discount 10% for all orders.